Google Compare and ITC in Online Partnership That Brings Agents into Mix
Google Compare is using a rating system provided by Insurance Technologies Corp., the Carrollton, Texas-based software provider announced Wednesday.
In making the announcement ITC's top executive said it's a move that will keep agents involved in the online search for auto insurance.
ITC's partnership with Google Compare provides auto insurance quotes to online consumers through its rating application program interface for its comparative rating system TurboRater, a system already in use by agents.
Google announced earlier this month it was adding insurance agent support to its new auto insurance portal, and Wednesday's ITC announcement appears to be confirmation that TurboRater is what is bringing agents into the Google Compare fold.
"We are considered Google Compare's, what they call 'B-to-B quoting engine,'" Laird Rixford, president of ITC, said.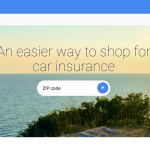 Rixford said they began discussions with Google roughly a year ago, and that because of its TurboRater platform ITC was able to bring on board carriers that don't do direct selling and increase the number of carriers working with Google Compare.
ITC works with more than 6,000 agencies and 200 insurance companies. Its TurboRater platform enables agents or their customers to type in some basic information and get back auto insurance quotes from 50 to 75 carriers on average.
Stephanie Cuthbertson, group product manager for Google Compare, during Google's annual AdWords Performance Summit in early May said research shows that many users find it helpful to discuss their purchase with a local agent.
"Now when comparing insurers, you'll have the ability to buy online or call a local agent to get help with your policy," she said at the conference. "This includes support for insurers' own agent networks, and independent agents."
Rixford said that under his agreement with Google he was unable to say why ITC was chosen to offer its platform to Google Compare, or give details of the partnership, including its monetary worth.
A Google spokesman did not immediately reply for requests for comment.
Google has been largely mum about Google Compare since it was announced in March. After that announcement several partners in the deal spoke out about the new endeavor, including Compare.com's CEO, who has said he believes online comparison will not stop at auto insurance.
ITC has been offering an online comparison tool to agents since 2008, and the firm has enabled agents to share that tool on their own websites with customers, Rixford said, adding "everybody is worried about Google."
Rixford and others have said what Google Compare is doing isn't new, and operations like CoverHound, Compare.com and thezebra.com have been doing something similar for years, and that independent agents will continue to play an integral role in the insurance buying process.
"The independent agent channel is not going to go away, but the internet is here and it's here to stay," Rixford said.
While Google Compare may be comparable in many ways to existing aggregators, as well as direct writers like GEICO and Progressive in offering online quoting, it has name power and a captive audience when it comes to internet searches.
Google Compare is relatively simple portal. Users can punch in a ZIP code and hit enter, and that brings them to a form for basic information. The site also offers visitors a choice to "speed things up" via an autofill feature. This may be particularly convenient for those who are signed into Google's Chrome browser. Their information is easily filled in and saved as they go along filling out the form.