Robinson Resigns as Hanover President of Specialty Insurance
The Hanover Insurance Group Inc., a Worcester, Mass.-based holding company for several property and casualty insurance firms, has announced the September resignation of Andrew S. Robinson, executive vice president and president of specialty insurance.
His resignation will take effect September 1, and his responsibilities as head of specialty insurance have been temporarily reassigned to John C. Roche, executive vice president and president of business insurance.
Robinson's resignation comes after a series of management changes in the past year for the firm. In June, Joseph M. Zubretsky stepped in as president, chief executive officer and director to succeed Frederick H. Eppinger, who last fall announced his intention to retire.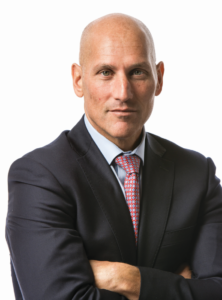 Last year, the firm announced three international executive appointments at its international member company,Chaucer, naming Robert A. Stuchbery president of international operations, Johan Slabbert chief executive officer and Robert Callan chief financial officer.