Orloff to Replace Kelly as Head of Liberty Mutual Field Operations for Commercial Lines
Liberty Mutual announced that Marc Orloff has been named president, North American Field Operations, Global Risk Solutions (GRS) North America.
Orloff replaces Shaun Kelly, who the company said has decided to leave the company. Kelly was named president of GRS in 2018.
Orloff will report to Tracy Ryan, president, GRS North America.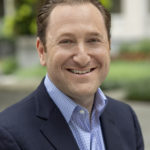 Orloff is no stranger to the field operation. Prior to his new position, he led Liberty Mutual's GRS field distribution team, which includes retail and wholesale field organizations, national broker management, and private equity and construction practices. He will continue to oversee these areas, and will add Liberty Mutual's client engagement program, distribution strategy and analytics, and marketing and brand strategy to his portfolio.
GRS is Liberty Mutual's global commercial and specialty lines (re)insurance division. GRS was created in early 2018 and included Liberty Mutual's Global Specialty, Ironshore, National Insurance and the Global Reinsurance Strategy Group.