California Department of Insurance Issues Notice of Noncompliance to State Farm
The California Department of Insurance has issued a noncompliance notice to State Farm General Insurance Co. for refusing to reduce policyholders' rates as mandated by an order from Insurance Commissioner Dave Jones in December 2016.
Jones' order directed State Farm to reduce homeowners' and renters' rates by 7 percent overall, amounting to roughly $84 million in savings to consumers over the next year, and issue refunds totaling more than $110 million to State Farm's policyholders.
State Farm has filed requests to stay this order. On Dec. 16, 2016, the San Diego Superior Court denied State Farm's request to stay part of the commissioner's order that directed State Farm to reduce its homeowners' and renters' rates going forward, on the basis that delaying these rate reductions would be against the public interest. This decision meant State Farm was required to decrease its rates pursuant to commissioner's order effective Dec. 8, 2016.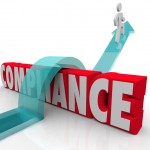 State Farm informed department staff that it is not planning to implement the rate reduction order until Feb. 13, 2017, because it asserts that an additional 50 days is required to issue renewal notices, according to a statement from the department. To date, State Farm has refused to reduce rates for both policyholders who purchase or renew policies with State Farm from Dec. 13, 2016 to Feb. 13, according to the department.
"State Farm believes it is in full compliance with the California Department of Insurance rate making process," a statement issued by a State Farm spokesman on Friday reads. "We took immediate steps to comply with the rate reduction after receiving the ruling of the trial court over the weekend of December 16. The new reduced rates currently are and, after that weekend, have been included in outgoing renewal bills, which must be sent out by law at least 45 days in advance."
State Farm originally requested a rate increase of 6.9 percent. Jones determined that the rates State Farm is currently charging are excessive. Specifically, Jones ordered State Farm to reduce its homeowners' insurance rates by an average of 5.37 percent, its renters' insurance rates by an average of 20.39 percent, and its condominium insurance rates by an average of 13.81 percent – for a weighted average of 7.0 percent reduction overall.
Related: