Allstate Insurance returned to the California homeowners insurance market this week following a nine-year absence writing new policies.
Insurance Commissioner Dave Jones welcomed Allstate, which entered into an agreement with the commissioner to reduce its homeowner insurance rates by an average of 12.6 percent.
"Allstate's return to California's homeowner insurance market is good news for consumers," Jones said in a statement. "More competition and choice in the insurance marketplace benefits consumers. Allstate joins the nearly 100 existing companies offering homeowner and rental coverage in California, where consumers have more choices when shopping for the coverage they need."
In May 2007, Allstate announced they were no longer writing new policies for homeowner insurance in California in an effort to more effectively manage their exposure to catastrophic risk. Allstate agents during that time continued to offer homeowners insurance through brokered carriers and renewed existing business.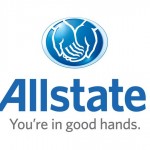 "We are excited to begin offering the Allstate homeowner product to new customers in California. This product will complement our existing brokered products in certain areas throughout the state," Phil Telgenhoff, Allstate's field senior vice president in California, said in a statement.
Related:
Was this article valuable?
Here are more articles you may enjoy.