Insurance Journal Presents
Insurance Industry Rankings & Awards
Over the years Insurance Journal has been curating coveted rankings and awards for the P/C Insurance industry. Scroll down to explore, or select one from the form below. Want to learn more about our lists? Jump to our FAQ section.
Just Updated!
Top 100 P/C Agencies
The Top 100 list is ranked by total property/casualty agency revenue and comprises only those agencies whose business is primarily retail, not wholesale.
#1

HUB International Ltd.
P/C Revenue
$1,435,434,756
#2

Lockton Companies
P/C Revenue
$1,155,316,000
#3

USI Insurance Services
P/C Revenue
$1,087,549,902
View The List
Best Insurance Agencies to Work For
The votes were tallied and the results are in for the 2018 Best Independent Insurance Agency to Work For survey by Insurance Journal.
Best Overall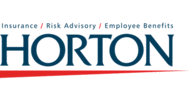 The Horton Group
East

Tompkins Insurance Agenices
Midwest

Concklin Insurance Agency
South Central

SwingleCollins & Associates
Southeast

BKS-Partners
West

Morris & Garritano
View The List
Super Regional P/C Insurers
Once again, Demotech Inc., the official research partner of Insurance Journal, identified the nation's Super Regional Property/Casualty Insurers — P/C insurers writing multiple lines of insurance in multiple states.
#1

Erie Insurance Exchange
Erie Insurance Group
#2

American Family Mutual Insurance Co., S.I.
American Family Insurance Group
#3
Auto-Owners Insurance Co.
Auto Owners Group
View The List
*Direct Premium Written as of 12/31/2018 (000s omitted).
Frequently Asked Questions
Data sources
All information in these reports was garnered from voluntary online submissions from organizations and individuals, and best estimates based on other public information sources. There may be organizations eligible for listing but for which no information was received or located.
Sponsorships
High quality reporting and journalism takes time. If you would like to sponsor Insurance Journal's research, please contact advertise@insurancejournal.com.
Be Included
Want to make sure you're notified the next time Insurance Journal is surveying readers for input? Join the mailing list.
More Information
For more information about any of our industry reports, contact Andrea Wells.