Overall Winner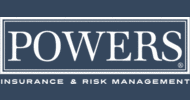 Our associates share feedback with us regularly, so receiving this award truly validates that our team feels appreciated and genuinely listened to ... We are very intentional in making associates know we care starting with the hiring process, and we clearly communicate it's safe to share anything with us.

J.D Powers President
Employee Perspectives
Quotes from employee nominations
The leadership is extremely supportive, leads by example and invests heavily in their employees
Everyone genuinely cares about each other and makes the effort to build rapport. Everyone gives good feedback but is not critical, so it is easy to learn and grow
The ownership and leadership team believe and invest in the employment team; there are frequent and lucrative opportunities for advancement.
East
Gold Winner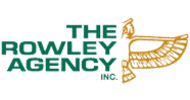 As a person in leadership, you always hope that you are doing right by your employees ... As the saying goes, the proof is in the pudding. Being nominated for The Best Agency to Work For is testament to our leadership team that we have gotten a few things right since the agency was founded in 1966.

Christine Holman Executive VP
Employee Perspectives
Quotes from employee nominations
Five years ago, I walked into this office not knowing anything about insurance ... I didn't know what I was getting into, but after meeting with our then-controller and my boss, I knew this place was where I needed to be
The flexibility throughout COVID and the support that all members of the team receive is unlike any other
I truly appreciate all of the opportunities that I've received in my short (less than three) years at this agency, and I plan to be here for the long run
We are entrenched in not only our clients' needs, but those around us that need our help within our communities ... Rowley is a fantastic place to work and call home.
Read The Rowley Agency's Full Profile.
Silver Winner
Foa & Son International Insurance
Bronze Winner
Otterstedt Insurance Agency
Midwest
Gold Winner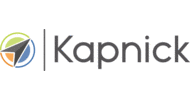 Being recognized by our team is very humbling and makes me incredibly proud of the day-to-day efforts by many that create our culture. It sounds like a cliché but it really is about the people. Our family culture builds strong morale and drives our ability to attract the best talent. Being a privately held family business, we are motivated by our clients, not by outside shareholders which allows long-lasting, real relationships to be nurtured.

Jim Kapnick CEO
Employee Perspectives
Quotes from employee nominations
...outstanding culture created by Mike and Jim Kapnick. Their commitment to our clients, our carrier partners and their employees is best in class.
The family culture and spirit of cooperation within a team that shares common goals cannot be overstated. I like and respect my coworkers and look forward to going to work each day. My work environment is comfortable and includes the tools I need to service my clients. We are constantly looking for opportunities to improve our value proposition for employees and clients.
Kapnick is family! We are all striving for one common goal and that is to have happy, healthy clients who rely on us for consultation and professionalism. Kapnick has this!
Read Kapnick Insurance Group's Full Profile.
Silver Winner
The Rathbun Agency
Bronze Winner
UIS Insurance & Investments
South Central
Gold Winner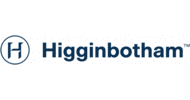 We are family to our employees, accountable to our clients, teammates to our carriers and generous to our communities. Those values inform all our decisions. Our employees not only know them, they live them. So we put considerable effort into hiring people who fit Higginbotham's culture. It's what we call the 'Thanksgiving test' — we only hire people with whom we would enjoy sharing a Thanksgiving meal. By sticking with this guiding principle, Higginbotham feels like family.

Rusty Reid CEO
Employee Perspectives
Quotes from employee nominations
Rusty Reid is an amazing CEO! He's humble and so giving. I had the opportunity of a lifetime to travel to Africa with some amazing coworkers (that I had never met before). Our company took part in a program that assisted young children that were the head of households for their families because their parents were out of the picture. The program teaches them how to become entrepreneurs and provide for their family. Being able to be a part of that experience was life changing and I never would have been able to do that if it wasn't for Rusty and his giving heart!
If we drop the ball, we own it and make it right with clients. Our leadership supports us and has our back as long as we do the right thing for people.
Like many agencies and brokerage houses across the country, Higginbotham had a hiring freeze in place during the early months of the pandemic. However, the agency's leadership saw the opportunity to make strategic hires in support and servicing roles early on. We grew during the pandemic and we needed people to support the new business … good people. Higginbotham senior management wisely saw this and allowed us to bring good people in.
Read Higginbotham's Full Profile.
Silver Winner
G&G Independent Insurance
Southeast
Gold Winner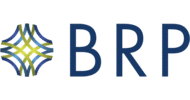 Our colleagues are our greatest asset, and we are committed to providing them with the very best experience. Putting our colleagues first helps us better serve our clients and our other key stakeholders. I'm honored to be part of an organization that our people love — we couldn't do any of this without them.

Trevor Baldwin CEO
Employee Perspectives
Quotes from employee nominations
The 'tone at the top' is one of the best! The CEO and C-level executives make sure that we are kept in the loop on what's happening in the firm, when new partnerships are coming on board, welcome new colleagues and not holding back on what they are up to in their spare time.
I thought that I would never find something better than a couple of my past roles and companies but I have in fact found the best. I have never felt this valued. I've seen executive leadership really make a point of getting to know me and verbalize that they appreciate what I bring to the table
They truly care about us which was clearly shown during the pandemic when they were doing emotional and health check ins with everyone and daily activities we all did as groups to keep us mentally and physically engaged.
Read Baldwin Risk Partners's Full Profile.
Silver Winner
Frank Furman Inc
Bronze Winner
The Honeycutt Group
West
Gold Winner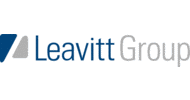 We have a really strong culture of doing the right things for the right reasons.

Mark Kenney Secretary of Leavitt Group Enterprises
Employee Perspectives
Quotes from employee nominations
Our culture is phenomenal. It comes from our top leadership and trickles down throughout the organization. A key value is integrity, but even more than that, it's just a fantastic group of people who are a joy to be around. We try to hire people and acquire agencies that fit that culture.
The agency inspires the passion of the employees and allows us to use our talents. We are motivated by what we do and who we do it for. The vison is to grow, nurture and apply our skills and knowledge in ways that enable us to produce excellence.
Leavitt has a genuine family atmosphere even though it is a large agency that spans many states. The agency was started by Dixie Leavitt decades ago and he instilled a family atmosphere and we have retained it even as we grew to a multistate firm. Corporate profits are not what drives us. Helping others is what drives us. We truly care about our customers and employees.
Read The Leavitt Group's Full Profile.
Silver Winner
Heritage Insurance Agency
Bronze Winner
Morris & Garritano