Each year Insurance Journal surveys the property casualty industry for the Best Independent Insurance Agencies to Work For.
Congratulations to our 2019 winners. The full story can be found in our October 7, 2019 Magazine Issue
Overall Winner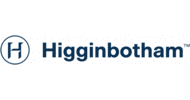 It all starts with our employees. Our mission statement is to exceed expectations of our employees. Our vision statement is to be the best place for employees to work. And our value statement is to be a family to our employees.

Rusty Reid CEO
Employee Perspectives
Quotes from employee nominations
Higginbotham is simply good. We have good people, with good hearts and good morals.
We've always been an employee owned company where the majority of the company is not only owned by the employees, but employees actually control the company as well.
East
Gold Winner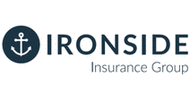 With many agency owners retiring, we saw an opportunity for young agency owners to enter the business.

Ryan Kent Agency Partner
Employee Perspectives
Quotes from employee nominations
The leaders of this organization are knowledgeable and committed to the growth of their business...this forward-thinking trickles down to their employees, who are just as committed to the growth and success of the company.
[one thing that stands out is] how they welcome the 'new' way of insurance
Everyone feels like they play an active role in the company, and it really feels like a team....
We are all proud to work for such a great team...
Read Ironside Insurance Group's Full Profile.
Midwest
Gold Winner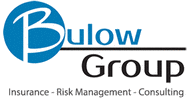 I believe our employees nominated The Bulow Group because we are constantly asking them what's important to them, Based off their responses we are continuously adding additional perks to give them a better work/life experience. We've implemented a lot of new ideas and structure that makes coming to The Bulow Group a pleasure. We believe in physical health, mental health,spiritual health and financial health. We feel like our job is never done and we can always do better for our employees and agency!

Mike Bulow Owner
Employee Perspectives
Quotes from employee nominations
I love coming to work each and every day. Every person who works here is a vital part of our company's success and every person is appreciated for their hard work. There is a company-wide support for one another that starts with the agency principals.
Mike and Tom take the time weekly to help us with WHATEVER we need. This has really made the difference in my success as a producer. I have never felt more supported in a role that I do at TBG.
Instead of accepting a claim denial at face value, we comb through policies to ensure there is absolutely no coverage applicable - on several occasions, finding coverage the adjuster missed. This is not a value-add, but a constant.
Read The Bulow Group's Full Profile.
South Central
Gold Winner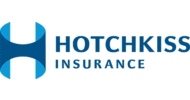 [Employees often communicate] that they appreciate the fun and engaging environment, as well as the chance to accelerate their careers here. We're very committed to supporting and growing our employees inside and outside of the walls of Hotchkiss Insurance, and we're honored to receive recognition of that focus.

Michael Hotchkiss CEO
Employee Perspectives
Quotes from employee nominations
...that have paved the way for our past, current and future growth. Our ability to attract and retain top talent ensures that we have the human capital in place to execute and maintain our growth plan.
I have never worked for another employer whose main focus was their employees' happiness and well-being were priority. The work - life balance is amazing and could not ask for more.
Giving back to the community is very important to me. We have given either our time or have raised funds to benefit different charities. This year's charity is Soldiers' Angels which is near and dear to my heart as it supports our veterans!
Read Hotchkiss Insurance's Full Profile.
Southeast
Gold Winner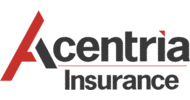 To be recognized as a finalist for one of the Best Agencies to Work is a true honor and testament to the dedication of our team members. Our leadership is dedicated to providing our team members with well-rounded opportunities to include: benefits packages, retirement planning options, wellness programs, fun activities, team building and our own community give back program.

Kendall McEachern CEO
Employee Perspectives
Quotes from employee nominations
Acentria is vibrant and growing,
The culture is based on a team/family environment in which we all thrive together. Work hard, play harder and give back to the local communities in which we live is at the core of what we do.
I honestly believe our owners, management cares for their employees. They make sure that we have what we need in our jobs and have the tools to do the work. They are gracious to allow opportunities to have time off and encourage you to take time for yourself and your family.
They know your name and are willing to spend time listening to any concerns you have," said the employee. "When you have positive caring people in top positions it trickles down to affect the whole company. It's nice to know what the expectations are and that they are equal across the board.
During any hurricane or disaster, this agency really rises to the occasion... #AcentriaCares is really more than a tagline,
Read Acentria Insurance's Full Profile.
West
Gold Winner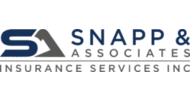 Our brand is getting bigger and better in those segments,

Dan Beck SVP & Co-owner
Employee Perspectives
Quotes from employee nominations
When I started at Snapp and Associates, I had just quit a front-of-the-house cashier position. In just three years, I was licensed by the state of California and promoted.
No strings attached, no contract, no payback expected if I leave," the employee continued. "It's difficult to find a company that cares about you as person and not just a number.
They make sure that I am healthy with top-of-the-line healthcare for free and offer flu shots in the winter months.
Read Snapp and Associates's Full Profile.