Welcome to Insurance Journal's inaugural Most Valuable Players recognition awards report.
This report features 18 MVPs who define what it means to be a successful CSR and/or account manager in today's property/casualty agencies. These professionals have achieved impressive success throughout their careers and demonstrated key skills of what it takes to be the best service professional.
They also have shown they have a passion for what they do and a commitment to professionalism and, in many cases, specialization. For them, being a CSR/ account manager is more than a job. Insurance Journal's MVPs come from all regions of the country, live and work in cities or towns big and small, and know the importance of serving their customers. Information included in this report was voluntarily submitted online by individuals and management and was supplemented by other public information sources.
There are more agency MVPs who deserve recognition than are profiled here and, hopefully, these profiles will inspire others to do what it takes to reach the top of their profession. Insurance Journal hopes to recognize more MVPs in future reports. For questions or comments including if you have ideas on how to improve this new award, please contact, Andrea Wells.
For web badges, plaques, and reprints, visit the Top CSRs and Account Managers promotions page.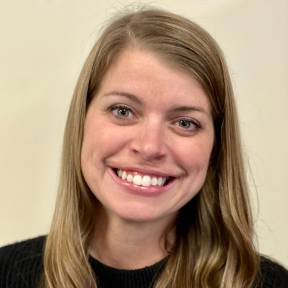 Jenna Daniels
Alliant Insurance Services - Houston, Texas
To Jenna Daniels, a philosophy of "working smarter, not harder" has meant learning every system inside and out to streamline every project. She drives herself to get back to every client by the end of the day. And she is sharing her motivation and techniques to help new employees at Alliant Insurance Services do the same.
Daniels has been in insurance since 2007, specializing in the oil and gas industry for the last 15 years, working with service contractors and upstream and downstream companies. She started with Alliant in 2019.
Today, she mentors newcomers. "I step in when new people are hired and help catch them up to speed so that they can succeed at their job and in their career as well," she said. She also puts together renewal proposals and marketing submissions and goes out on RFPs with the service team to help generate new business.
Daniels credits the mentorship of her leaders and co-workers with her expanding knowledge of the business. "I have had great leaders and worked with people who have included me in meetings, lunches and calls so I can broaden my knowledge of not only this industry but what my clients do daily so that I can service them in the best way possible and provide service they want and expect," she said.
---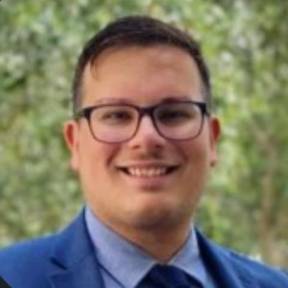 Ryan Feliciano
Atlantic Pacific Insurance - Palm Beach Gardens, Florida
Ryan Feliciano started his insurance career at 19 as a customer service rep for a captive carrier. In just over a year, he moved into a sales role. Two years later, he became a personal lines account manager. After another three years, he was promoted to commercial lines account manager at Atlantic Pacific Insurance, a position he has held for the last year.
His strength is getting on the same page as his clients, which include contractors, plumbers, electricians and HVAC workers. He said the key to success is to leave no stone unturned when it comes to the diverse coverage needs of Florida's construction industry. "I find it helpful and natural to show empathy to our clients," Feliciano said.
"While not always able to exceed their expectations with rates or coverages, I always want to make sure they understand their policy and keep them informed about the marketplace. ... I look to add the most value I can as an account manager," he said.
The same consideration extends to his team, and Feliciano reaches out to help others whenever possible. "I understand this has a direct effect on our client's experience and look to do my part in creating a great work environment for myself and teammates."
---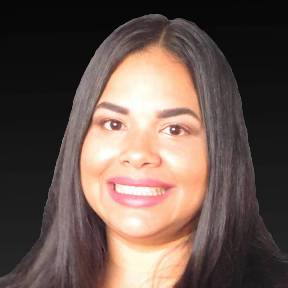 Ebony Guzman
Mackoul Risk Solutions - Long Beach, New York
When Ebony Guzman began her insurance career, she never pictured the changes and challenges ahead. "I have grown with the industry and adapted to many of its challenges," said Guzman, a property/casualty customer service representative at Mackoul Risk Solutions.
She specializes in habitational coverage, an increasingly complex market. While technology has made day-to-day operations easier, Guzman said, "nothing prepared me for the uproar of climate changes, social inflation and carriers dissolving."
Customer service representatives "need to be ready to answer [clients'] questions. Be ready to diffuse their aggravation and confusion," she said. "Our clients trust us and rely on us as insurance professionals for our expertise, which is why our retention still stands high today. Our success is driven because we care."
Guzman says it's important to review lessons learned each day. "I personally ask myself every day what I have learned today and overall. ... How can I share what I have learned with our clients and, most of all, be responsive?"
She added that her "success as a customer service representative comes from the support of a great agency, team, service, and patience."
---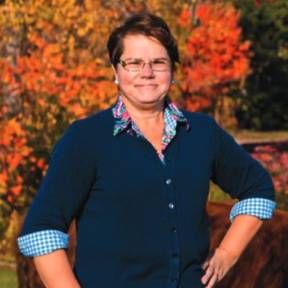 Missy Clifford
The Richards Group - Brattleboro, Vermont
Missy Clifford has built a 30-year career on trust.
"My reputation is built on trust," she said. "My clients have to trust my judgment of coverages needed and my carrier partners have to trust my perception of a solid risk."
Clifford works with large- and small-scale farms in Vermont, providing agricultural insurance. "Building trust is crucial for success in this business industry."
She has spent 26 years with the Bourdon Agency, which was acquired by The Richards Group in 2019. She started as a commercial account manager and was soon promoted to commercial lines service lead of the company's northern Vermont offices. She soon moved up to commercial lines customer service manager and today serves as commercial lines assistant department manager.
She continues to manage a commercial book of business along with her leadership duties.
"Having dedicated and patient mentors is the reason I have been so successful in my professional career," Clifford said. "They provided valuable insight on dealing with situations and how to prioritize my workload."
Now she is passing on that knowledge and experience by mentoring the next generation of insurance professionals.
"Seeing others succeed is highly rewarding and provides a high level of satisfaction," Clifford said. "It is my opportunity to pay it forward."
---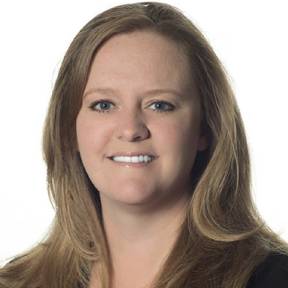 Cindy McFall
BKCW Insurance Agency - Killeen, Texas
Cindy McFall started in the insurance industry right after high school as a receptionist at BKCW Insurance Agency.
Today, 25 years later, she serves as an account executive for large commercial accounts and has achieved a 97% client retention rate, including many who have been with her for more than two decades.
McFall's nominator said, "What makes Cindy an MVP is the cultivation of her relationships that she blends with an unparalleled depth of professional knowledge to deliver superior insurance products and experiences to her customers."
She "understands that success in the insurance field is about providing a personalized customer experience underpinned by a mastery of insurance policies and procedures," the nominator added. "She also knows that what makes BKCW exceptional are the people that comprise the organization."
On top of supporting her agency-assigned producers, McCall has assumed the production and service of the accounts for half the agency's founders as they retired.
McFall holds Certified Insurance Counselor (CIC), Certified Insurance Service Representative (CISR), and Accredited Customer Service Representative (ACSR) designations. And while McFall is committed to excellence in customer service and professionalism, her nominator said, "The most helpful aspect of her career has been her relationships with her customers, co-workers and supervisors."
---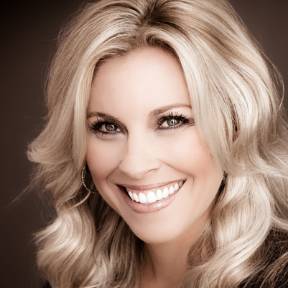 Sarah Field
Heffernan Insurance Brokers - Walnut Creek, California
Sarah Field got her first insurance job as a part-timer while attending college over 25 years ago. "After graduating, I decided to stay in the insurance industry, as I could see my career path expanding in the field," she said.
She has held several roles on her way to becoming an account manager at Heffernan Insurance Brokers, starting as a personal lines account manager and then commercial lines account manager. Today, she specializes in small business.
"I enjoyed establishing long-term relationships with my clients and focusing on the service side of the industry," she said. "Helping clients solve ways to benefit their insurance needs while staying positive and eager to serve them was one of my strengths in this role."
Field sees her MVP superpowers as understanding customer needs and interests, determining what product will be most beneficial to them and always welcoming professional growth opportunities from colleagues and mentors. "I take the time to build relationships with clients, underwriters, marketing reps, claims adjusters, and my peers in the field," she said. "Having these types of personal bonds means more knowledge gained from a vast network of people in the industry."
Having strong client relationships helps build trust and allows the account manager and client to navigate interactions productively, according to Field. "My strong suits are providing service that relays accurate product knowledge to clients, offering reliable information, and always providing service with a great attitude."
---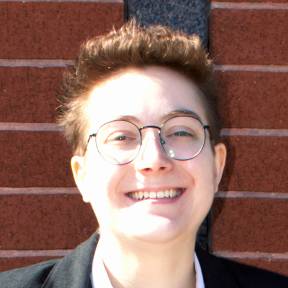 Bec Corun
Relation Insurance Services Select Inc. - Frederick, Maryland
Bec Corun is changing how her company does business through technology and efficiency.
Corun started at Relation Insurance Services Select Inc. in June 2021 as a customer service specialist and, within six months, was promoted to account manager on the personal lines service team. By the end of 2022, she had served a stint in client retentions and was promoted to personal lines service manager.
Since then, Corun has been key in helping to shape most of the company's service practices. She created robust processes within AMS360 and ImageRight, some of which are now used throughout Relation Select. She helped the office become more tech-friendly and efficient, creating entirely new workflows for the company's CRMs, streamlining processes for payments and applications, and creating QR codes to help the sales teams with prospecting.
A strong work ethic and desire to help people, combined with creativity, drive Corun to independently seek solutions and look for opportunities to grow every day.
"She is an MVP because she is always willing to give 120%, whether it be to clients, to co-workers, or in learning new systems," said her nominator. "She is the first to offer help to anyone, regardless of their department. She takes the time to ensure clients understand their policies and are making the right decisions that best suit their needs."
"She truly follows and believes in the mantra 'treat others how you want to be treated,' which is evident in the way she treats her co-workers, managers and clients."
---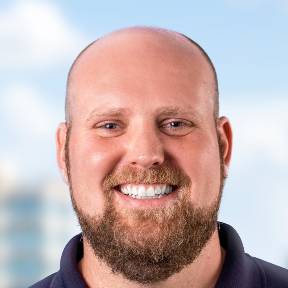 Nicholas Wood
BKS Partners - Lakeland, Florida
Nicholas Wood's insurance career began with faxing and filing at a small, independent agency. Now, after 21 years as an account manager, he looks back on roles for large national firms, family-owned agencies, brokerages and even a carrier.
"The spectrum of accounts I have managed began with hometown contractors and emerging entrepreneurs, to now managing defense contractors, real estate investment funds, and one of the largest U.S. home developers," Wood said. "Seeing a problem and solution from every angle and anticipating all possible outcomes is what creates a successful account relationship."
Wood, now at BKS Partners, says one of his strengths is his ability to "bridge the gap between multiple generations."
"The emergence of new technologies requires training to different skills and tenures," he said. "I have led trainings for the transition to online applications and other system integrations while recognizing the multiple points of view from colleagues.
... Conversely, I have helped newer colleagues learn how to manage a desk, using prioritization and organization techniques," he added.
"I have had the privilege of learning from some very talented account managers and colleagues" Wood said. "There have been countless times where I have had to learn from others and then share my knowledge or experience with junior colleagues." The single, most valuable asset to an account manager is experience, he said. "In terms of your own experience, but more importantly, the experience of those around you."
---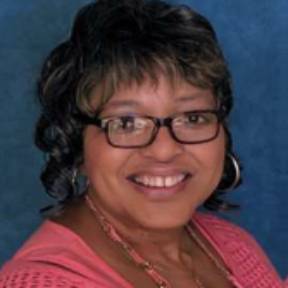 Reanell Beaty
Meadowbrook Insurance Agency Inc. - Southfield, Michigan
Reanell Beaty has been working in the insurance industry for 45 years.
But Beaty, a property/casualty account manager at Meadowbrook Insurance Agency, continues to pursue education and development while sharing her vast knowledge with less experienced members of her team -- for example, anyone who has only been in the business for 40 years.
"I have more than 45 years of commercial insurance industry experience, including more than 15 years of account management experience at Meadowbrook Insurance Agency," she said. "I bring a wealth of knowledge and long­ standing industry background."
Before joining Meadowbrook, she served in account management, client servicing, rating technician and underwriting roles at HCCB&S/Colburn Group, Alexander & Alexander (AON), Kemper Insurance and Hartford Insurance.
She is a licensed insurance agent for property/casualty and also holds an associate in underwriting designation and a commercial insurance service representative certification.
Beaty said she keeps on top of trends and technology by continuing her education in the industry through seminars and reading. She also says that "comraderie with fellow employees and business associates" helps to keep her informed.
But the secret to her long, successful career boils down to good service -- both to clients and colleagues. "I put the client first and am available to assist the newcomers."
---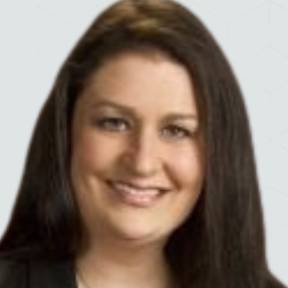 Kim Garcia
Morris & Garritano - San Luis Obispo, California
Kim Garcia was in banking for nearly 20 years before switching to insurance.
In 2017, she joined Morris & Garritano as an assistant account manager in commercial lines.
Today, she is the commercial lines account manager supervisor, heading a team of seven account managers and managing her own book of business.
"We pride ourselves on being true advisors to our clients, staying informed about market trends, and guiding our clients through the ever-changing landscape of insurance," said Garcia, who works with many clients in the restaurant and hospitality industries.
Garcia finds her motivation in helping clients understand the complexities of insurance.
"I find satisfaction in being a reliable translator, simplifying insurance concepts and making it easier for clients to comprehend," she said. "It's rewarding to see them gain clarity on why they need insurance, how it benefits them, and to provide them with a sense of security in their business operations.
She added: "It's a rewarding experience to build personal relationships and help clients navigate the difficulties they face in the market and ensure they find the right insurance coverage for their needs."
---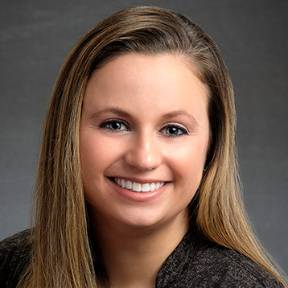 Ashlie Wilson
Haylor, Freyer & Coon Inc., an Alera Group Company - Syracuse, New York
When young adults go off to college, managing their insurance coverage isn't at the top of their concerns. That's where someone like Ashlie Willson can help.
Wilson has worked in the collegiate division at Haylor, Freyer and Coon since 2015. The collegiate division provides services to colleges and universities, specializing in insurance for the college student market, including dental, vision, disability and life insurance. The company also provides student health/accident insurance and coverage for intercollegiate athletic sports programs.
Wilson manages many of HF&C's Collegiate larger accounts, including the Fashion Institute of Technology, Brown University, Syracuse University, Pratt Institute, Kentucky State University and Yale University. She was recently promoted to client services manager, overseeing all collegiate accounts.
"I have the responsibility for managing the integrity and customization of the enrollment and waiver process for each client, claim inquiries and billing processes," she said.
Wilson has also worked to strengthen IT procedures by creating a training manual for all new incoming hires and current staff, and developing procedures and tracking modules to keep items compliant with promises made to clients.
Wilson said: "I pride myself on a superior work ethic and coaching abilities, which has allowed me to manage our clients and staff with the utmost care to ensure proactive collaboration and client-centric results."
---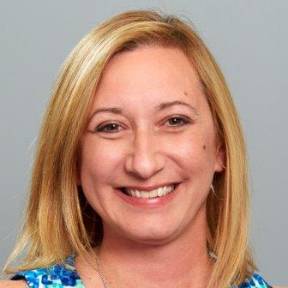 Patricia Frantz
Curabba Agency - Middletown, New York
What makes someone an MVP? The person who nominated Patricia Frantz summed it up: "She never says 'no' to a challenge and will always do whatever it takes."
Frantz has been at the Curraba Agency in Middletown, New York, for 26 years. She handles personal lines, mostly auto and other vehicles. She also quickly learned to handle business owner policies when a colleague could not work for several months.
Frantz's dedication is part of her makeup, said agency owner Greg Hogan in his nomination.
"Patty is an MVP in every sense of the word," Hogan said. "As a true MVP, Patty would never submit this herself, nor would she consider herself an MVP," he said. "Never one to back down from a challenge, she finds a way to solve problems and keep customers happy."
He added that she will stay late or meet a customer on a weekend if that's what needs to be done.
While Frantz frequently says, "I'm just doing my job," and "I'm just servicing my customers," Hogan said, "in reality, the office runs because of her. "
Hogan, who has only owned the agency for the past eight years, says Frantz is known by everyone.
"She's been here 26 years, and everyone knows her," he said. "She would handle every customer call if I let her."
---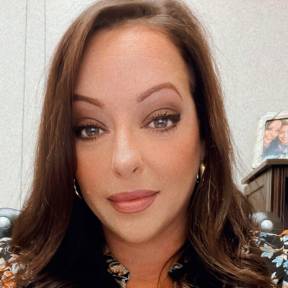 Rebecca Guarnaccia
Warren Insurance Group LLC - Fayetteville, North Carolina
Rebecca Guarnaccia knows insurance is more than just financial protection; it can also provide peace of mind and a sense of security during unexpected events.
Guarnaccia has been in the insurance industry for 17 years, helping clients find that security, especially when facing difficult circumstances.
For the last eight years, Guarnaccia has been with Warren Insurance Group, providing services to clients in the habitational, contractors, service industry and farm sectors.
Her strong relationships and effective communication across the spectrum of stakeholders have earned her in-depth knowledge of the industries she services. By listening to clients, carriers, and co-workers, she provides appropriate coverage options and valuable risk management guidance. She collaborates with all the involved parties and with her colleagues to make a positive impact during challenging times.
In some cases, when those challenges come, Guarnaccia also gets hands-on by volunteering with the North Carolina Red Cross.
In addition to her property/casualty license, she possesses specialized certifications such as a Master Farm Certification, Certified Insurance Service Representative (CISR), and Transportation Risk Assessment (TRA) certification.
---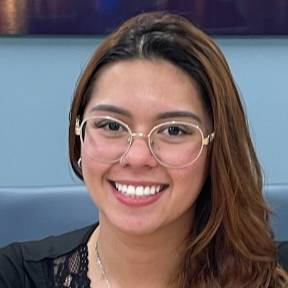 Maria Jocson
Snapp & Associates Insurance Services Inc. - San Diego, California
Maria Jocson never stops learning. She entered the insurance industry as an assistant, issuing certificates and handling notices of cancellation, in October 2020.
"I quickly understood all that was presented to me and was eager to learn more," she said. "I was cross training on CSR duties within a few months of starting at Snapp & Associates and got my license a year later."
She specializes in construction and entertainment, and manages "one of the largest books of business for the agency," she said. "I handle all aspects of work from certificates, training assistants, servicing existing clients' books of business for four large busy and high production producers and am cross-training into our marketing department."
Not only is she continuing training on the job, she is also working on a Bachelor's degree, attending college full time.
"I spend a lot of time helping other CSRs and training assistants as well," she said. "I take pride in my work and understand that my livelihood depends on the service that I provide to our clients and our producers."
Jocson added: "I strive to go above and beyond at all times."
---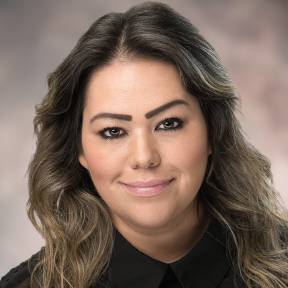 Caprice Hidalgo
Crest Insurance Group - Tucson, Arizona
Caprice Hidalgo is a problem-solver.
As a private client account manager at Crest Insurance Group, she works with high net worth clients who trust her expertise.
Regardless of a client's net worth, they
want someone to listen to what they need and help provide solutions, Hidalgo said.
"I strive to be that go-to person for them," she said. "I not only listen to what they are saying but look past the words and try to see what they are asking of me. I think this gives me an opportunity not only to help, but to build long-lasting relationships with my customers."
Her 15-year career began in auto insurance, and she has since expanded her expertise to many lines, including home, umbrella, personal articles and more.
One of the reasons Hildalgo loves working at Crest is because of the agency's philosophy to give back to the community it serves. "Our owner supports charitable causes and programs whenever possible, and shares his success with the community."
---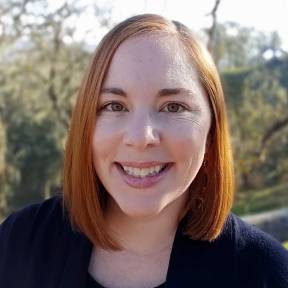 Samantha McCleary
Morris & Garritano - San Luis Obispo, California
A passion for local wine culture led Samantha McCleary to her insurance career at Morris & Garritano.
McCleary moved to California's Central Coast in 2011 and started as an assistant account manager before quickly moving into an account manager role. She began managing the agency's winery and associated agriculture accounts 10 years ago.
"As a winery and agricultural account manager, I work with clients with various types of risk," she said. "Some clients have large operations with hundreds of millions in property values that are often located in high wildfire rating areas that are becoming increasingly difficult to insure. Liability concerns involving alcohol, restaurants, tasting rooms, distilleries and events are abundant."
McCleary said winery clients have varying professional exposures from services like custom crush, consulting and vineyard management. The accounts are complex, she said, "clients are frequently taking on new operations, changing values, locations and ownership. It's important to be able to identify where these frequent changes create coverage gaps and work to transfer the risk whenever possible."
Being at Morris & Garritano has allowed her to learn from seasoned professionals who've seen it all but also know that things are constantly changing. "Being able to dig into complicated situations with others has helped me grow in my ability to ask the right questions so I can effectively evaluate coverage," McCleary said. "My clients and co-workers know I am thorough but also quick to respond, which builds trust. Trust is a key component of insurance account management."
---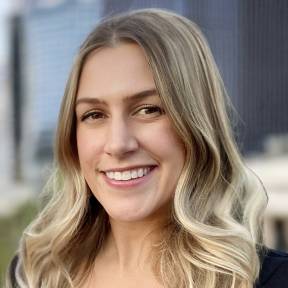 Krissy Frankel
Heffernan Insurance Brokers - Walnut Creek, California
When Krissy Frankel started her insurance career more than 10 years ago, she thought it was a temporary position. Instead, it was a career that allowed her to learn about many industries, which has kept her interested and motivated throughout her career.
"Working in the insurance industry has kept me actively involved in a multitude of professions, which allows me to continue to learn and experience different industries, the best of all worlds," said Frankel. "Ten years later, I'm an executive account manager at Heffernan Insurance Brokers and haven't looked back."
Clients are straddling a host of challenges at once and value the guidance that Frankel is able to provide. "I specialize in large, commercial, multifaceted risks, and I feel that my jack-of-all-trades approach has uniquely suited me for the ever-growing risk profiles of our insureds."
She is also passionate about the evolving world of insurtech and its potential for streamlining agency processes and growing relationships. "Piloting these programs has a real impact on how we use technology as an industry going forward," she said. "I love to be part of the creative process and discover how we can use this technology to provide our clients the best service and experience."
Frankel says she strives to create the best possible final product in the most efficient way for her clients and her colleagues. "I find being a resource to my team in the San Francisco office and throughout the company to be incredibly fulfilling."
---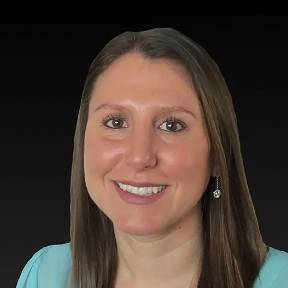 Nicole Eggert
Mackoul Risk Solutions - Long Beach, New York
In 2011, Nicole Eggert took a chance by responding to an insurance job listing. That chance ended up being a perfect career fit.
"Every day is a different challenge and a new opportunity to learn more," said Eggert. "Some days, it is that new crazy claim that could never happen, but somehow happens. Then other times, it is discussing a new risk with an underwriter and trying to obtain all the coverage your client needs."
For Eggert, Mackoul Risk Solutions, which specializes in the habitational market in New York and New Jersey, has been a great place to work since the onset. But that doesn't mean there aren't difficult days.
"Some days, it is a mixture of everything, and the stress can be overwhelming," she said. "Like when a hurricane hits and hundreds of clients are immediately impacted at once. Those are the hard times that clients need us the most." But even in those difficult times, Eggert says that being there for her clients in their time of need and helping to make them "whole again is very rewarding."
Eggert said one of the biggest challenges today is explaining premium increases to clients and helping them find the best options.
"One way I try to get ahead of this is by gaining my client's trust throughout the year through education and by keeping them informed of industry trends every step of the way," she said.
"I am forever grateful to them for that opportunity because that random job I applied to turned into a lifelong career that I enjoy doing every day," Eggert said.