State Farm has overcharged its customers roughly $78 million since at least July 2015, and should be required to refund that money, Consumer Watchdog told the California Department of Insurance last week.
The group wants State Farm to cut its rates by at least 9.26 percent.
State Farm is currently seeking a $94 million increase over its current rates.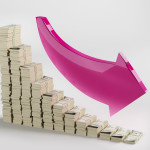 California Insurance Commissioner Dave Jones has set July 15, 2015 as the effective date for calculating the refund.
Was this article valuable?
Here are more articles you may enjoy.