California Commissioner Wants Insurers to Waive Inventory Requirement for Wildfire Victims
California Insurance Commissioner Dave Jones is asking residential insurers to pay at least 75 percent and up to 100 percent of personal property or contents coverage in the event of a total loss without requiring policyholders to provide detailed personal property inventories to help victims of the Camp and Woolsey fires.
Jones on Wednesday said the official tally for claims paid for three major wildfires that occurred in the latter part of the year was $9.01 billion. Jones also said he expects those figures to rise.
Jones issued several orders following the fires, which destroyed more than 14,000 homes across the state and killed at least 90 people, designed to help expedite claims payments and protect consumers as out-of-state claims adjusters arrive to help process the huge volume of claims to settle.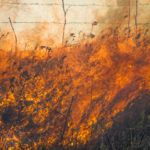 "Requiring thousands of wildfire survivors, who've suffered through such heartbreaking loss to create detailed inventories of their belongings and other property is adding insult to injury," Jones said in a statement. "I am asking insurers to follow the lead taken by some companies that have already made the call to waive the inventory requirement and begun paying policyholders."
Related: