Overview
This 36-page guide looks at cases of crime and embezzlement in community associations. With this backdrop, learn how to build the correct crime policy by using the proper insuring agreements critical to communities including the newest coverage that protects your condo boards from trickery.
Learn the key considerations in a fidelity policy, the right endorsements to cover your property manager, D&O wrongful acts, what's covered on the claims made policy form as well as D&O exclusions that need to be avoided.
This webinar transcript is presented by Karen O'Connor Corrigan of the Big "I" Virtual University.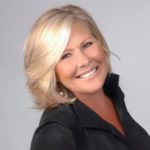 Karen O'Connor Corrigan CIC, CIRMS, President and co-owner of the O'Connor Insurance Agency
Karen O'Connor has 33 years of experience specializing in community associations including intricate involvement in claim coordination. Accredited as a Community Insurance and Risk Management Specialist (CIRMS) through the Community Associations Institute, her expertise in the field has equipped her to serve as an instructor for professional property managers and for Board members. She assists communities in administering the insurance portion of their governing documents
and often works hand-in-hand with the association's attorney. Karen is a Past President of the Community Associations Institute (CAI) and contributing writer for her local CAI Chapter newsletter. A member of the Independent Insurance Agents & Brokers of America (IIABA) Technical Affairs Committee, Karen also serves on the Missouri Association of Insurance Agents (MAIA) Coverage Advisory Committee and contributing author to the Association's bi-monthly publication "Missouri Agent" and is an active participant in the annual Mid-America Technical Conference.