Lead Generation & More
Research & Trends
White papers, case studies, research briefs, and more. Just send us your content or let us help you create it, then we'll design and promote a lead generation page where readers submit their info to access it. You'll be instantly notified of leads and can download them anytime for use in your CRM. It's that easy!
Research & Trends packages include the following:
Design and hosting of landing page
Auto-triggered follow-up email to reader with a link to your provided content
Instant lead delivery
Minimum lead guarantee
Customized email and web promotion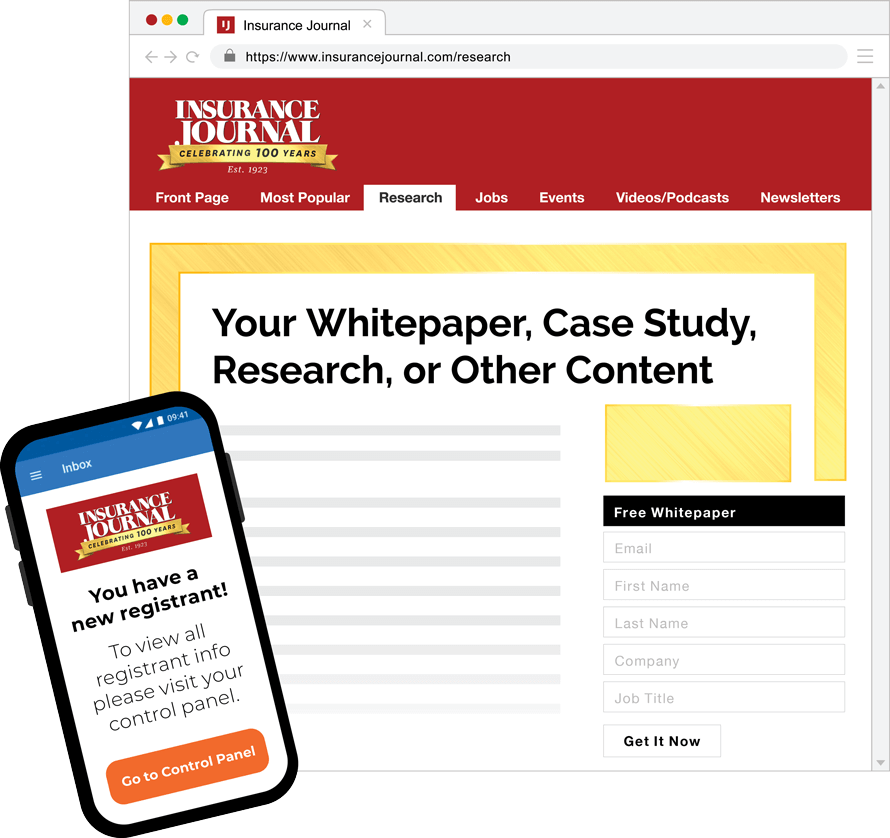 ---
Live Webinar Broadcasts
Align yourself with the most powerful and loved media brands in the insurance industry. What better way to establish instant credibility?
The education you provide establishes you as the topic authority. You can leverage your affiliation with the media brand and invite your best prospects. Since the topic drives the audience, you can instantly qualify new leads and build relationships with those you already know.
Webinar packages include the following:
Pre-project planning
Customized enewsletter and web promotion
Customized email blasts to your target audience
Shout out to our massive LinkedIn & Twitter audience
Live broadcast of your 30-60 minute presentation
Follow-up questionnaire to attendees
1 year on-demand hosting on Insurance Journal's Research & Trends platform
A copy of the recording to use on your own site
Contact info of all registrants (both those who watch the webinar live and also those who view it on-demand throughout the year)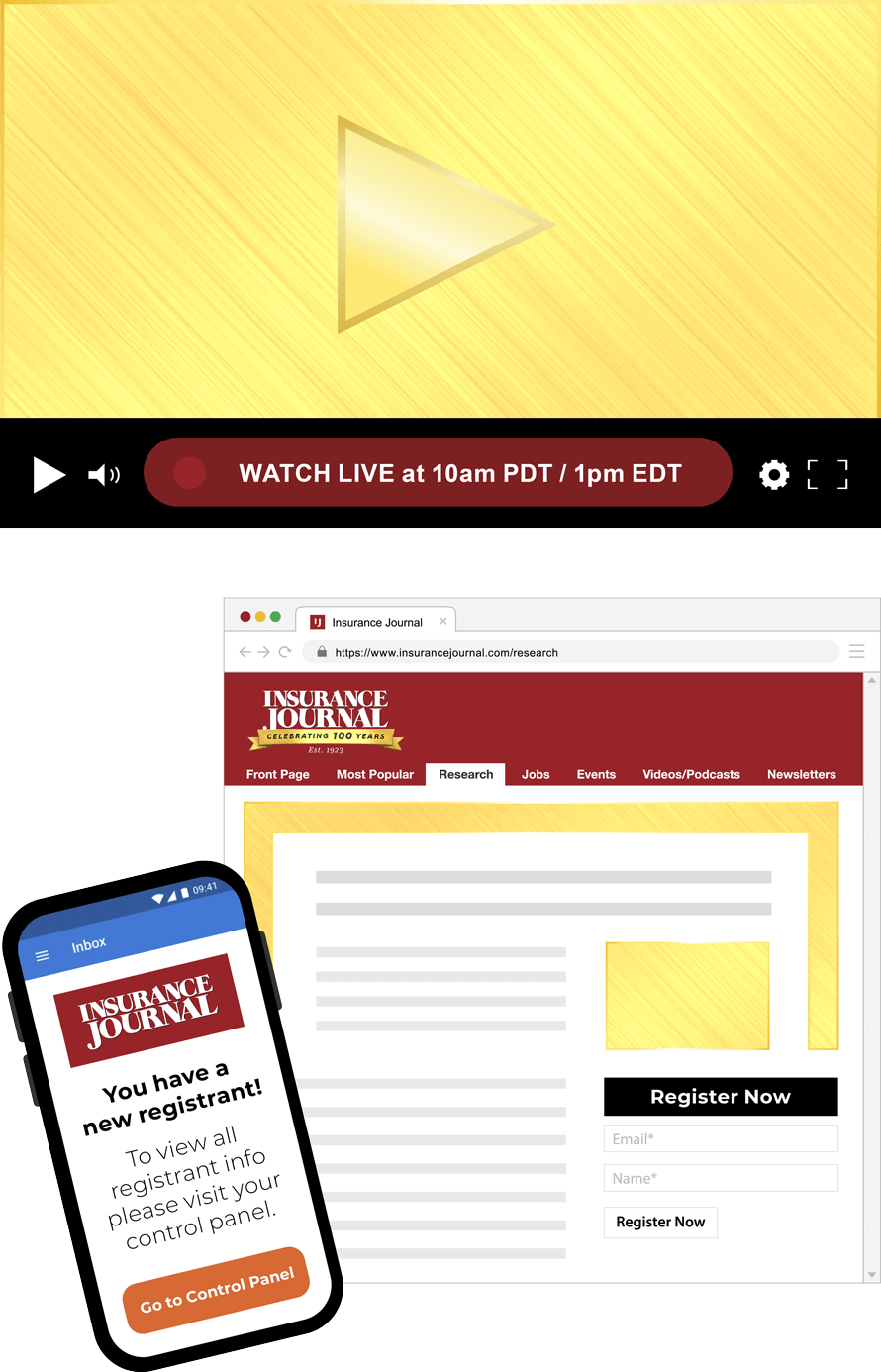 A la cart extras:
Premium banner and newsletter packages
Whitepaper creation and distribution
Press release package (basic or premium)
Video segments for your social media and website
Additional social promotion
Print ad creation and insertion
Key Takeaways advertorial in the issue of your choice
A Shared Commitment to Quality
If you're providing a sales pitch, with the goal of grabbing a bucket of names, we won't be able to work together. (Remember that we have a reputation to uphold too.) But If your goal is to provide informative, educational material, we'd love to help you. Our professional media and marketing teams will guide you in the best way to position your individual expertise, and we'll work hard to make sure your brand is elevated in the marketplace.
---
Expert Panel Discussions
Insurance Journal's award-winning editorial team will be producing 4 educational webinars in 2023:
Cyber (March 2023)
Cannabis (April 2023)
Workers' Compensation (June 2023)
E&O (November 2023)
High-visibility sponsorships are offered for each webinar, and include all of the following:
You get the name, email, company, and job title of all registrants (including those who view it on-demand throughout the year)
Your logo displayed in email promotion to 81k+ BPA-qualified subscribers
Your logo in at least 4 social media posts
Your logo on the webinar registration page on IJ's Research & Trends platform, where it will also be available on-demand for 1 year
Your logo displayed and a shout-out by our host at the beginning of the webinar

Bonus:

You get 90 seconds to address our audience at the beginning of the webinar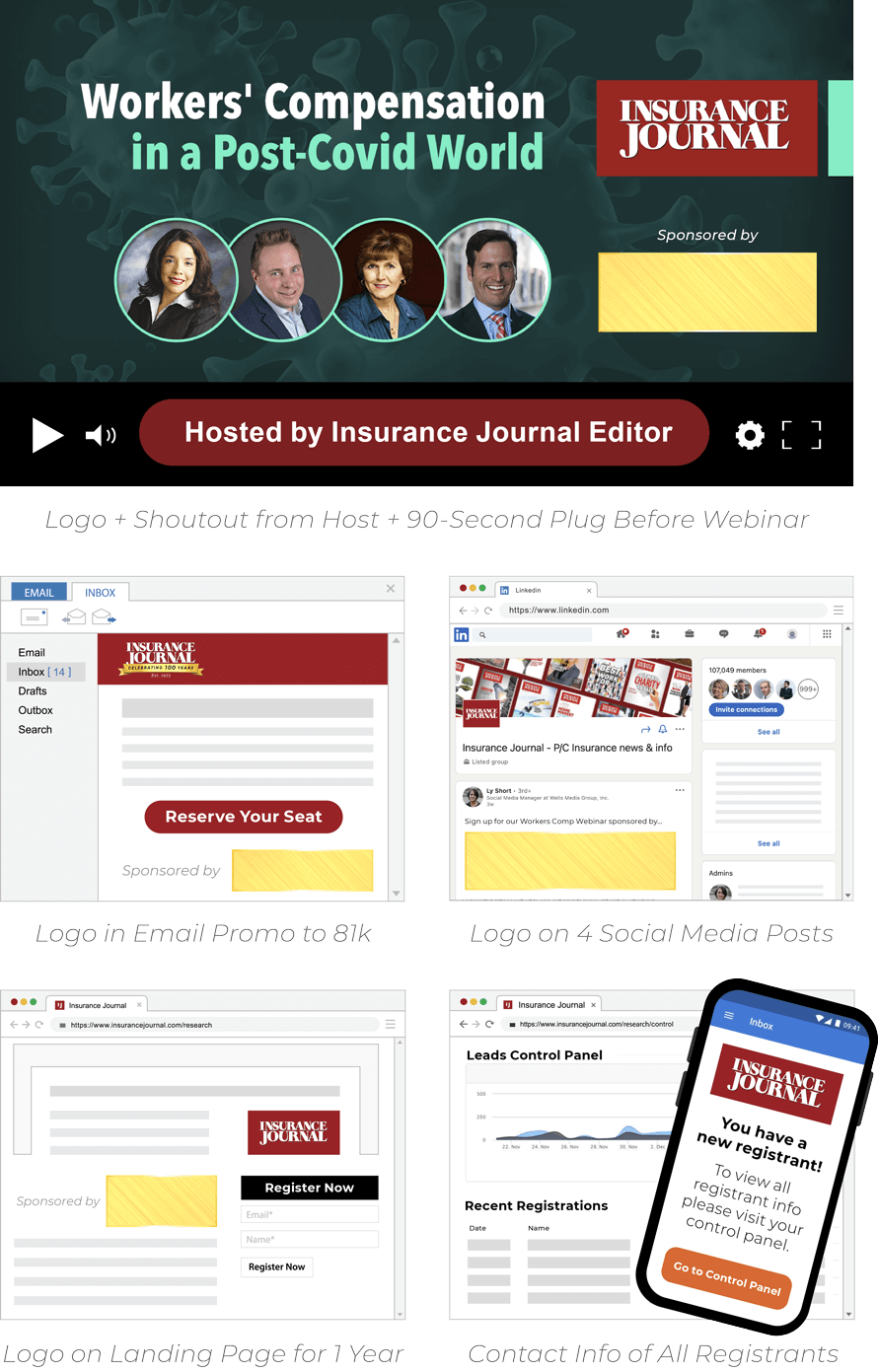 ---
Executive Roundtables
Our research team will assemble an interesting mix of executive talent for a compelling webinar discussion to be broadcast to the industry.
Your sponsorship gets you a place on the panel to participate in the discussion and establish yourself as one of the experts in front of our engaged audience of P/C insurance professionals.
Your logo will be featured on the signup page and in all promotional materials, which can include web, email, mobile, print, and/or social media marketing, as well as a whitepaper of key takeaways, video highlights on IJTV, or a sponsored summary on InsuranceJournal.com— all depending on your specific goals and budget.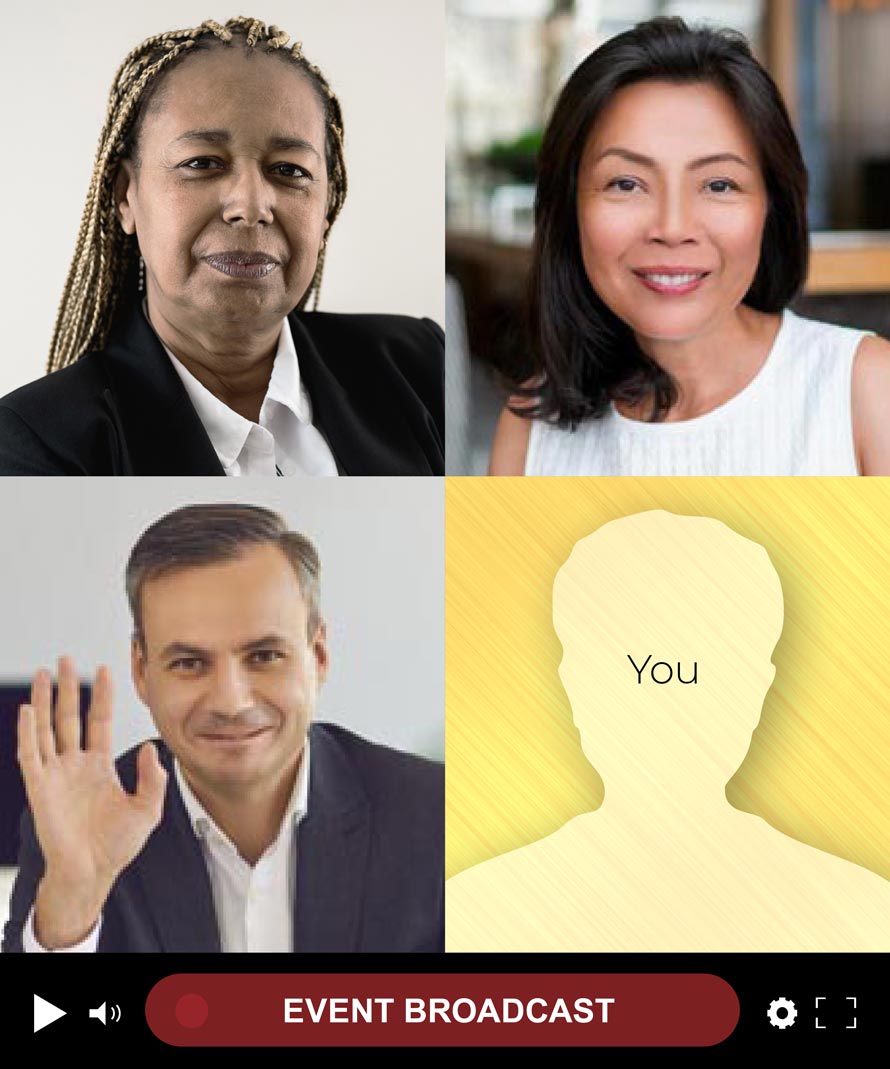 ---
Podcast Sponsorships
According to Nielsen Media Lab, audio ads have a 24% higher recall rate than traditional display ads. Moreover, a Midroll Media Report revealed that 60% of listeners have purchased something they heard advertised in a podcast.
Insurance Journal produces a variety of informative and entertaining podcast series, now available on your favorite podcast apps!
Insuring Cannabis with Don Jergler
4,036 Average Listeners per Episode
Insuring Cyber with Elizabeth Blosfield
3,676 Average Listeners per Episode
On Point with Peter van Aartrijk
2,162 Average Listeners per Episode
Stats as of July 27, 2022 from InsuranceJournal.tv and Apple Podcasts for all episodes published since 2020
---
Podcast Production
Want to star in your own podcast but don't know where to start? Our media team is super good at this stuff. We make it easy!
Let's plan out a podcast discussion together (you can pick the topics and questions) and then we'll record via phone or webcam.
From there, we take care of everything: audio and video editing, thumbnail design, hosting, promotion... everything!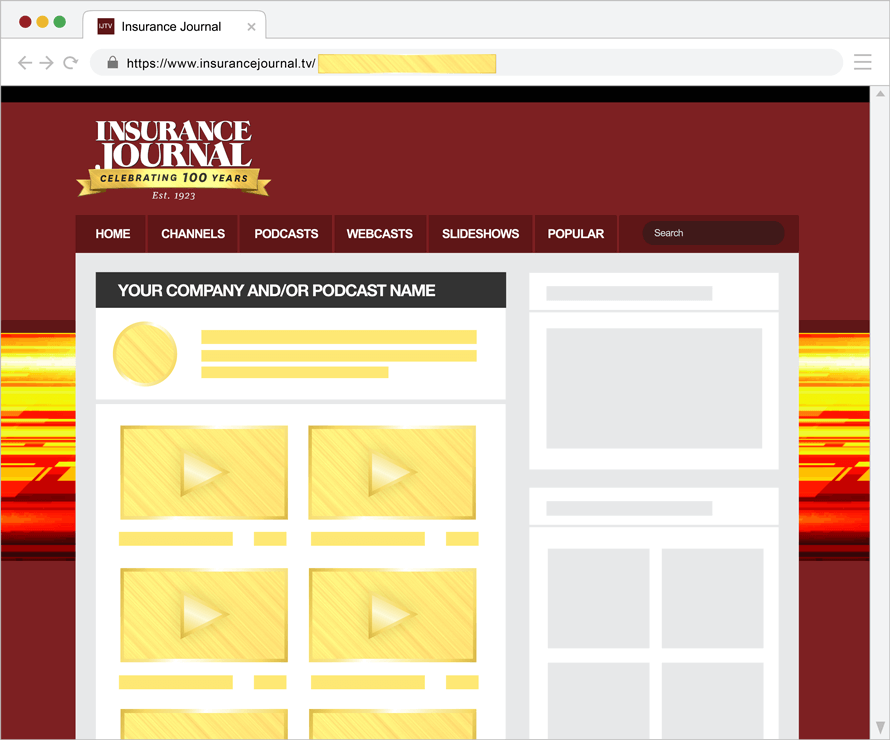 With an 8-episode package, you'll get your very own branded channel on IJTV!
---
Sponsored Blog
Establish yourself as an industry thought leader by publishing your own blog on InsuranceJournal.com.
Sponsored blog packages include the following:
Blog page on InsuranceJournal.com (hosted for a minimum of one year)
Your own custom URL address: insurancejournal.com/blogs/yourname
24 text links (two per month) in the IJ Daily Headlines eNewsletter
A link to each new blog post on InsuranceJournal.com.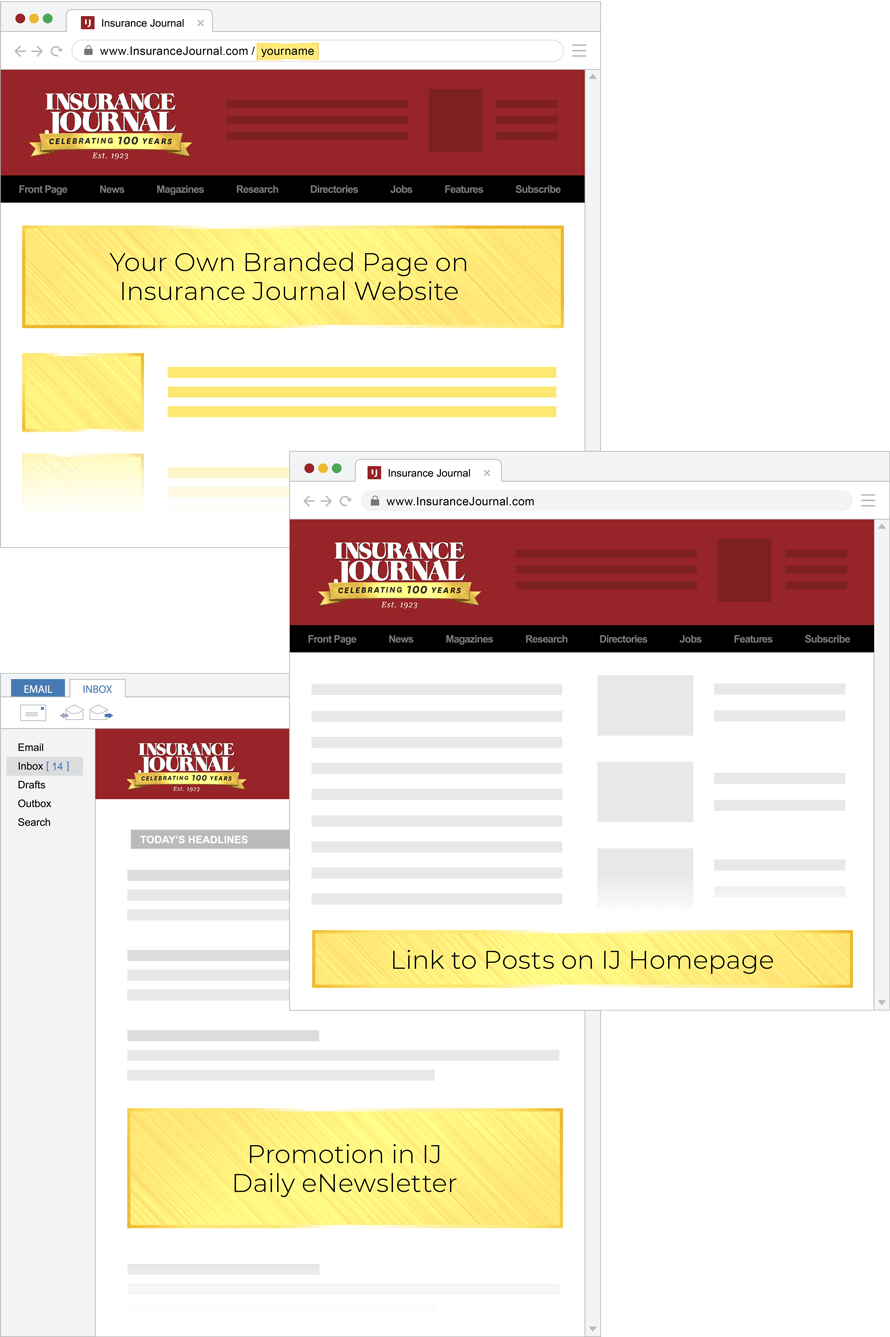 ---
Website Poll
Have a question for the industry?
Collect data with an Insurance Journal website poll. Your question (and up to five reply options) will appear as a special "Reader Poll" in the sidebar on InsuranceJournal.com, with or without sponsor branding—your choice.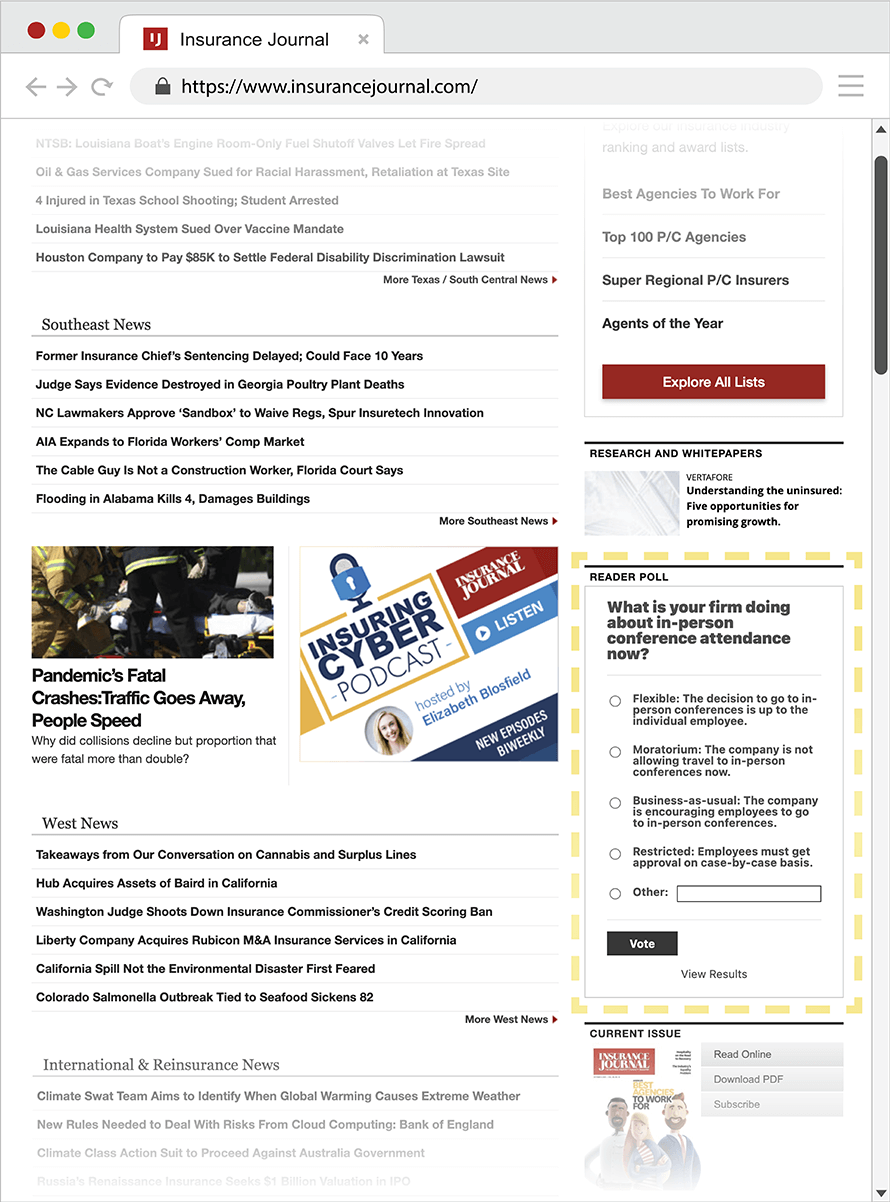 ---
Email Survey
Have a question for the industry?
Collect in-depth data with an Insurance Journal email survey. We can help you to build a professional survey (up to 10 questions) that will be sent directly to our reader survey email list.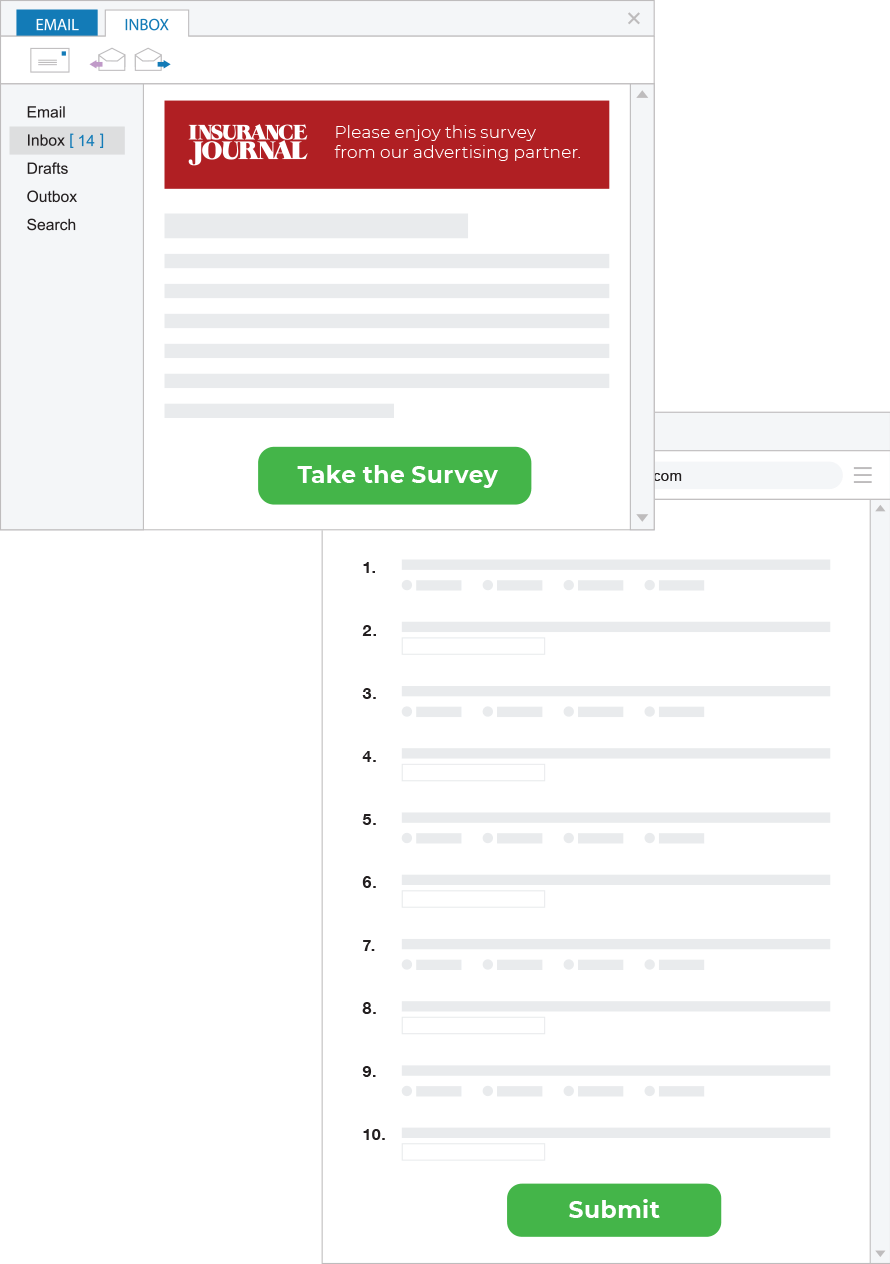 ---
Sponsored Releases
Say what you wanna say. On the day you wanna say it. To the largest property/casualty audience in the world.
Basic Package
Guaranteed placement of your release in IJ Daily Headlines eNewsletter, the P/C insurance industry's largest audited email (81k+ subscribers)
Guaranteed placement on InsuranceJournal.com home page on the day you specify, and hosted on site (450k users/mo)
Free headline consulting and proofing suggestions
Premium Package
Guaranteed placement of your release in IJ Daily Headlines eNewsletter, the P/C insurance industry's largest audited email (81k+ subscribers)
Guaranteed placement on InsuranceJournal.com home page on the day you specify, and hosted on site (450k+ users/mo)
Free headline consulting and proofing suggestions
Your release of up to 400 words is sent to over 4,000 website and magazine editors, including business journals
Free media reporting on outlets that picked up your release (sent next business day)