Overview
Now On-Demand!
Carrier Management Presents: Strategy Sessions – A Lunch Hour Look at Critical Topics With Industry Movers and Shakers  
Episode 4:  Innovation in the time of COVID
COVID-19 may have created economic turmoil in many ventures, but insurers and InsurTechs accelerated their innovation efforts, turning what could have been an obstacle into an opportunity.
What You'll Learn: Viewers will gain insight from an entrepreneur and industry vendor who has first-hand experience with adapting and selling her innovation story during a pandemic. We will hear about her experience and learn about the innovation tools that worked during a pandemic and will be useful in the months ahead.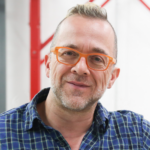 Hosted by: Mark Holmer, Editor, Carrier Managment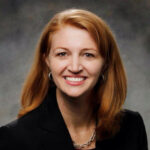 Guest Speaker: Jennifer Linton, Founder and CEO, Fenris Digital
A little bit about our guest:
Jennifer Linton is Founder and CEO of Fenris Digital, a Data-as-a-Service (DaaS) company that provides easily accessible and actionable insights for carriers and brokers. Linton has more than 10 years of industry experience and this is her third insurance industry startup.
*By registering, your information may be shared with sponsors.