An Oregon man has filed what may be a first of its kind Medicare lawsuit against PeaceHealth, claiming the organization didn't follow federal Medicare guidelines specific to Oregon and overbilled him for treatment.
The Register-Guard in Eugene reported that Donald Griffith filed the complaint in U.S. District Court in Portland.
Griffith alleges that PeaceHealth overbilled him by nearly $15,000 for treatment after a car crash in 2015. The suit claims the overbilling happened despite a state of Oregon exception to federal law that says a Medicare provider may only ask for money from a medical settlement if the insurance company pays the settlement within a certain amount of time.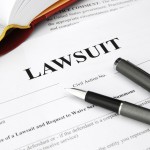 Griffith is seeking a class-action lawsuit against PeaceHealth and three times whatever economic losses a jury sees fit to give him.
PeaceHealth officials wouldn't comment specifically on the case.
Copyright 2019 Associated Press. All rights reserved. This material may not be published, broadcast, rewritten or redistributed.
Was this article valuable?
Here are more articles you may enjoy.