This post is part of a series sponsored by CoreLogic.
If you're reading this blog, then you are likely interested in learning more about how you can make your company's property underwriting process more efficient. Although there are many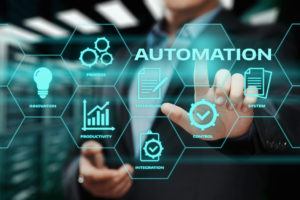 misconceptions about the complications and expense involved with automating underwriting, a good software solution is surprisingly easy to integrate into legacy systems and could even return four to seven times your initial investment.
If this sounds too good to be true, keep reading for the top four reasons you should continue down the path of modernizing property underwriting across your entire enterprise.
Set Pace with Industry Leaders
Top carriers are already using an end-to-end software solution to standardize and automate their underwriting process. These carriers are experiencing the benefits of a standardized underwriting process, integrated inspection management, automated referrals and exposure assessment, enterprise-wide agility, and rich, fully integrated property content. Those carriers slow to adopt an underwriting automation solution because they think they don't need it or can't afford it, run the risk of being outpaced and adversely selected upon by top carriers.
It's Self-Maintainable
A Software as a Solution (SAAS) platform is self-maintainable and doesn't require an army of IT professionals to integrate into your existing workflow. A good solution should leverage and continuously update property exposure data and include built-in algorithms that recycle results from all points of the property lifecycle back into the decision models so that you can continue to increase your ability to auto-underwrite whenever possible.
Access and Functionality for Agents and Homeowners
An underwriting automation platform should help in optimizing inefficient communications between carriers, agents and homeowners during the underwriting process. Your agents will appreciate the opportunity to check policy status, view survey results, ask questions or upload additional information for underwriting consideration. The solution should also provide an opportunity for a better consumer interaction by giving homeowners the option to complete a "DIY" survey.
You Could Get a Big Return on Your Investment – Four to Seven Times*
Automating your underwriting process could save you money; significant savings that increase year over year as the decision models continue to harness property data as well as your data intelligence to further automate underwriting. This type of deep learning not only drives loss cost avoidance, but you could also realize more accurate exposure assessment and cost savings from labor and vendor management efficiencies.
Click here to learn more about the benefits of property underwriting automation.
*Joint analyses conducted with over ten of the top 100 carriers showed efficiency gains of between four and seven times the return on their initial investment.
© 2017 CoreLogic, Inc. All rights reserved.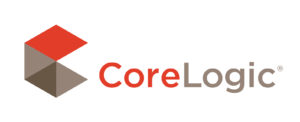 Topics Insurtech
Was this article valuable?
Here are more articles you may enjoy.