This post is part of a series sponsored by CoreLogic.
1. Does a Finished Basement Increase a Home's Value?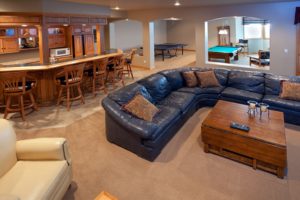 It depends on your definition of "value". If we're talking about market value—which is generally the price a buyer is willing to pay for a property—then yes, the market value of your home could increase because a professionally finished basement increases a home's living space or it's "finished" square footage and is therefore generally appealling to home buyers. However, like any renovation project, homeowners should do their homework to ensure that they can comfortably afford to complete the project as well as adequetly insure the basement in the event of flooding or other unexpected event.
2. Have a Good Understanding of Labor Costs
As with any construction project it is important to work out the details before starting your basement project. Based on your overall budget, set and stick to realistic goals for the space. Will your finished basement be the "ultimate mancave" or a simple room with finished walls, floor and ceiling? Secondly, will you hire a contractor to do the job or is this a project you are prepared to take on yourself? The average price for a professional contractor may be $30 to $50 per square foot (psf). If you have the necessary skills to complete the project, make sure that you understand requirements such as HOA restrictions, mandatory remodeling permits and other building requirements.
3. Research Factors that Can Drive Up Costs
Size isn't the only factor driving costs. Do you want a bathroom, wet bar or kitchen? Adding plumbing fixtures is more challenging in the basement then it is on the upper floors; often involving cutting concrete or adding pumping equipment. If you are adding a bedroom, you will most likely need a separate emergency exit to meet code requirements which can be a door or an egress window. Does your electrical panel have enough room for the additional circuits for lights and outlets? Is the basement dry? Unaccounted for surprises can add thousands of dollars to your project. For example, your basement may look and feel like it's dry, but the only way to know it doesn't contain moisture is to test for it. A basic test includes taping down a 2×2 foot sheet of clear plastic and letting it sit for a few weeks. If you see moisture droplets under the plastic, you could have moisture evaporation through the slab which may require a drainage system or floor coating. If you have moisture on the surface, you have high humidity which you will have to control with some type of dehumidification.
4. You May Not Get a 100 Percent Return on Your Investment
Remodeling Magazine's "Cost vs Value" research estimates that the average midrange basement remodel returns 70 percent on the investment. The return on investment varies by region but at the end of the day, finishing your basement can add that little extra space a family needs to make a home more enjoyable and comfortable. If you live in an area where flooding is a concern, you'll need to understand what your current home insurance policy will cover and what it will not.
5. Get the Right Insurance Coverage
Let's face it. Because they are most often below the ground, basements flood. There are several reasons why a basement may experience water damage. Some situations are covered by home insurance, while others require a special type of flood coverage. Your standard policy flood damage coverage is most often based on whether the event was sudden and accidental, like an overflowing tub or product failure such a malfunctioning washing machine. Storms and other rising waters are generally not covered under a standard homeowners' policy and require additional flood insurance. Even with flood insurance, one of the best ways to protect a finished basement is to maintain functioning sump pumps (or pumps). Adding additional "sump pump coverage" is not a bad idea to protect against pump failure. Check with your insurance agent to make sure you have the proper coverage for your basement and your entire property.
For carriers, a reconstruction estimating platform that delineates the cost for finished basements within the valuation report makes it easy for agents to discuss coverage options with homeowners on how best to protect their newly finished space against future calamities.
For more information, visit our website.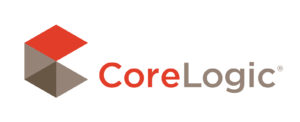 Topics Flood Numbers Homeowners
Was this article valuable?
Here are more articles you may enjoy.