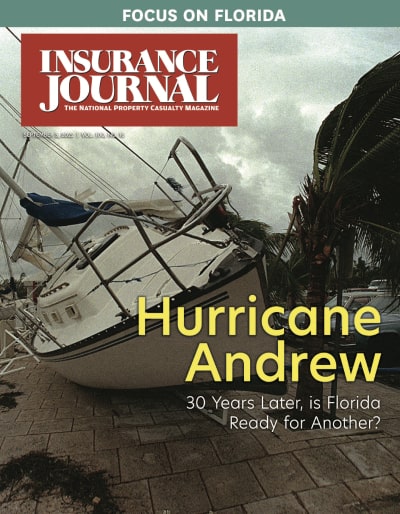 30 Years Ago Hurricane Andrew Upended Florida, But Current Storm of Litigation May Be Almost as Costly
UPC Gives up the Ghost: Now in Orderly Run-Off, But More Trouble Soon?
Weston Insurance Becomes Fifth Insolvent Florida Insurer This Year
Citizens Tops 1 Million Policies, Making it Largest in State by a Third
Florida Claims Litigation Dropped in July, but AOB Share Continues to Rise
Catch 2022: Law Requires Florida Insurers to Report Plaintiff Legal Fees, But How?
With State Requiring Return of Unearned Commissions on Broke Carriers, Agents Have to Be Careful
Selling the Agency? Tampa Agent Has a Book for That
FIGA to Extend Assessment on Policies to Fund Southern Fidelity, Weston Insolvencies
NCCI Recommends 8.4% Cut in Florida Workers' Comp Rates for 2023
Sting Operations Bust 21 Unlicensed Contractors Without Workers' Comp Insurance
As Hurricane Season Heats Up, Don't Forget About Insuring the Artwork (If Coverage Can be Found)
Appeals Court Can't Block Lower Court Action, Florida Supreme Court Says in Insurance Claim Mediation Case
From RMS: Can the Florida Market Withstand Another Hurricane Andrew, with $100 Billion in Losses?
Issues: