Zurich UK announced that Tim Bailey, who is currently group chief operating officer for EMEA, will take on the role of UK CEO subject to board and regulatory approvals.
He will succeed the current UK CEO Tulsi Naidu who will join the Zurich group executive committee to take over as regional CEO of the Asia Pacific region from Jan. 1, 2021.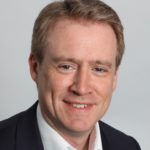 Naidu has led the UK business since 2016. During her tenure, she reshaped and simplified the business, improved technical and digital capabilities and strengthened the team, resulting in Zurich's UK business returning to strong growth with improved profitability, said Zurich UK in a statement.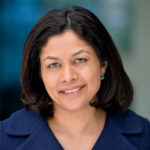 Bailey has over 20 years' experience in the insurance sector and has worked in several key roles across the Zurich Group. Previous roles he has held include: CEO of Life and Investments (Australia), chief risk officer and head of Strategy for the Global Life business. Bailey has been spearheading the company's approach in the Europe, Middle East and Africa (EMEA) region on major issues such as COVID-19. Bailey has also been involved in Zurich's response to Brexit, the company affirmed.
This announcement from the UK forms a major part of Zurich Group's progress in ramping up its global business, the company said.
Zurich Group is launching a new unit to expand digital services worldwide, called the Global Business Platforms unit, which will be headed up by current APAC CEO Jack Howell.
Was this article valuable?
Here are more articles you may enjoy.