Best Agencies to Work For South Central: BKCW – Gold
The Place to Work for Insurance Veterans and Newbies Alike
Employees at BKCW say there's a lot to like at the Central Texas-based insurance agency, including its hiring practices, its friendly culture, its leadership, its outstanding reputation and its growth-with-balance attitude.
All that, plus the fact that it has been an Independent Insurance and Brokers of America (IIABA) "Best Practices" agency for 16 years and counting, have motivated its employees to nominate and succeed in making BKCW Insurance Journal's Gold Award winner for the Best Agency to Work For, South Central.
Headquartered in Killeen, BKCW also has offices in Austin and Copperas Cove. The third-generation familyowned agency has 45 employees and an annual revenue of $10 million.
A variety of factors are considered in the ranking of Best Agency to Work For firms, but glowing employee reports and a high score on IJ's grading scale helped BKCW win the Gold Award for the South Central region.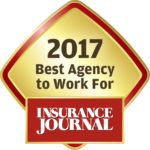 In an email to Insurance Journal, the leadership team of Bill Kliewer, Meredith Spears and Tyler Spears, said they are "honored and humbled that our team members are so proud to work for BKCW. We wouldn't be where we are today without their support. Our team makes BKCW the best place to work. They are hands down the best team any leadership group could ask for."
Managing Partner Tyler Spears was this year presented with the Young Agent of the Year award by the Independent Insurance Agents of Texas (IIAT), an honor BKCW's employees value highly.
"Our managing partner was just named Young Agent of The Year. It's great to have a leader that is so driven to motivate the rest of us to continue to grow in this industry. His hard work does not go unnoticed," one employee wrote.
Another expressed appreciation for the company's leaders who are "open to ideas for all ages. This has allowed us to grow exponentially in the last year. Everyone is well respected here. The agency gives you that work life balance everyone desperately seeks, but cannot find."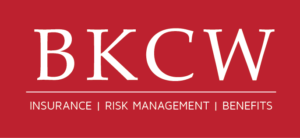 One employee lauded the agency's hiring practices, saying they're the best. "Diversification is a focal point from 'new to the industry' hires to retired seasoned professionals wanting to work part time, BKCW will create a job for you!" the employee wrote.
And once an employee is on board, "you are respected the minute you start with the company," said another. The opportunity to advance is always there and the company is open to "any thoughts that you would like to share with management."
"The leadership is phenomenal and they truly care about their employees. They go out of their way to make sure you feel like family. Wonderful organization, I just wish I would have started here sooner," said another employee.
For its part, the leadership team wrote that they recognize that their team members are their greatest asset, and as company leaders they make it a priority "to attract the best talent and help our team to succeed. We do our best to provide all of the necessary tools and training to help each team member grow with the organization."
They also make it a point to maintain a "hands on" leadership style. "With three locations, we make it a point to visit face-to-face with each person in our organization on a weekly basis," they said.
"If you want your clients to be treated like number one, you must treat your team members like number one," the leadership team added. "Your team should be involved in your planning process. No one is going to buy into what you do, unless they understand why you do it. Your team should understand your goals and be 100 percent behind your purpose."
That approach obviously works, because as one employee put it: "This is the place to work if you are a seasoned veteran or new to the industry. We love our BCKW!"
Best Agencies to Work For – Gold Winners: