When people use the word "connected," they're typically referring to the cool vastness of cyberspace, where they can surf the web, send and receive email or Facebook with one another.
Often regarded as the Neanderthal cousin of modern communication, another form of being connected is talking. But perhaps talking still has some value.
Available coverage for building, loss of rents, general liability, umbrella coverage, building ordinance or law, equipment breakdown or earthquake. For more information please visit us at www.gorstcompass.com
According to the leadership at Reno, Nev.-based LP Insurance Services Inc., that's how they've created a happy and efficient work force, and why so many employees at LP Insurance Services enthusiastically voted for the firm as Insurance Journal's Best Agency to Work For in the West region. The firm took home the Gold Award.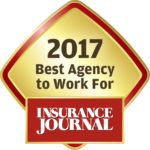 LP Insurance Services, which reports $20 million in revenue and 150 employees, offers business insurance, risk services, personal insurance and employee benefits services, and has three offices in Nevada, two in California and an office in Arizona.
The firm scored high in numerous rating categories, and it was clear from the comments from employees and the leadership that the camaraderie there had a lot to do with that.
"We work hard to stay connected to each other," said Nick Rossie, president of LP Insurance Services. "If we're connected to our community, and we're connected to our clients, and we're connected to our carrier partners, how can we successfully do all of that and not be intrinsically connected to one another?"
LP Insurance Services is one of those rare places in today's world where being "connected" means talking to one another.
The firm holds a quarterly employee meeting, which primarily consist of two phases.
The first part of the meeting is a "thank you" round, in which employees talk about how they were helped by a fellow employee and how that assistance furthered the overall mission of the firm.
The other part of the meeting is to discuss the "big wins" for the quarter.
That doesn't mean just rehashing how much insurance someone wrote over the past 90 days.
"The real part of that means talking about the employees who did it, how did you do it, what account manager, what account coordinator, what risk manager or what consultant was vital in bringing this home," Rossie said.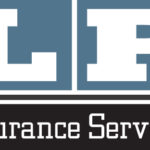 Many employees had great things to say about the firm, including one who rated the firm high for its performance review process.
"The owners and management staff are so wonderful," the employe wrote. "I love that we get semiannual reviews to make sure we are on target, and annual raises and bonuses. Every single year I have worked here I have received a raise and bonus. That's six years in a row."
Having a close-knit environment was what another person valued highly.
"This agency makes you feel like family not just an employee," the employee wrote. "They keep you informed on the agency growth and it makes you feel as though your daily contribution matters. I have worked for large brokers before, but the CEO here at LP takes time out of his day to stop by my office just to say 'Hi' and find out how things are going whenever he is in our location and he calls you by name!"
Delivering superior service was what another person felt distinguished LP from other places to work.
"Our middle market risk management service is on demand," the employee wrote.
Rossie, a former Aon executive, launched LP Insurance Services in 2010.
Since then, he's tried to instill a philosophy that those who have achieved success in the insurance industry probably already know.
"At the end of the day, we're in a people business, and the quality of your business and how you project yourself is a direct reflection on the quality of your employees – your teammates. Without them we cannot succeed, we can only fail," he said.
Related:
Was this article valuable?
Here are more articles you may enjoy.