It's not often you find an area of agreement between the property/casualty insurance industry and consumer advocacy organizations, but a Texas bill addressing the state's coastal windstorm insurance pool has done just that.
In a recent hearing at the state capitol, representatives of various insurance industry trade groups and a spokesman for a consumer advocacy group spoke against a bill that would revamp the Texas Windstorm Insurance Association, though for entirely different reasons.
Senate Bill 900 by Sen. Larry Taylor of Friendswood is not exactly a TWIA reform bill, rather it's more of a measure that would change the way Texas addresses the problem of insuring coastal properties altogether.
Under SB 900, which is co-authored by Sen. Juan Hinojosa of McAllen, the entity now known as TWIA would become the Texas Coastal Insurance Association (TCIA) and be managed by a third party administrator.
The bill considers agents and adjusters from private companies who operate on behalf of the association as representatives of the TCIA.
Taylor, who introduced the bill during a March 31 meeting of the Senate Business and Commerce Committee, described the legislation as a work in progress but said its aim is to revamp the funding, shrink the role of TWIA and bring in a professional third party to administer the association.
Specifically, according to the legislative analysis of the bill, SB 900: "outsources administrative functions to a third-party; changes the name of the Texas Windstorm Insurance Association to the Texas Coastal Insurance Association; amends the board makeup to reflect greater industry expertise and geographic representation; privatizes policy issuance and claims handling; and requires TWIA to maintain an actuarially sound financial structure."
The bill would change the membership of the board to include "three, rather than four, members to be representatives of the insurance industry who actively write and renew windstorm and hail insurance in the first tier coastal counties."
The remainder of the board would include three members from tier 1 coastal counties, plus an engineer from a tier 2 coastal county, a financial industry professional from a tier 2 coastal county and one member with "demonstrated expertise in insurance and actuarial principles" who lives in a part of the state that is not in a seacoast territory.
In addition, the bill would protect from public disclosure "information, analyses, programs, or data acquired or created by the administrator."
It also provides that member insurance companies would be assessed for costs that top association funding in any given catastrophe year for an amount not to exceed $500 million. Insurers are prohibited from recouping those assessments "through a premium surcharge or tax credit."
The bill considers agents and adjusters from private companies who operate on behalf of the association as representatives of the TCIA. They would be "the eyes and ears" of the association, Taylor said. Therefore certain protections from litigation that were extended to TWIA by HB 3 in 2011 would apply to them as well.
Taylor cited the ongoing issues with TWIA management when introducing the bill. TWIA was not prepared for Hurricane Ike and the resulting number of claims, he said.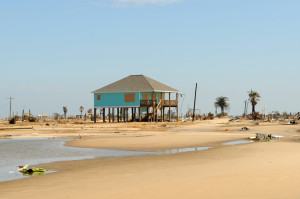 "Unfortunately you find all these things out when you're under stress. And with 93,000 claims we found out they were woefully unprepared for what happened. We had problems with management then … we had problems with management in the interim during all the litigation going on. … We still have problems today," Taylor said.
Opposing Voices
Beaman Floyd, a representative of the Texas Coalition for Affordable Insurance Solutions (TCAIS), the members of which are some of the largest property/casualty insurance writers in the state, spoke in opposition to the bill, as did Joe Woods, representing the Property Casualty Insurers Association of America (PCI).
Floyd said TCAIS members have "specific reservations about what is sometimes referred to as the single adjuster program, where the insurance companies would be given the mandated responsibility of servicing the TWIA policy if they write the underlying insurance."
They also have issues with the proposed method of assessing the companies, he said.
Woods said PCI has "fundamental issues" with the bill, one of which is the proposed makeup of the board. "If you look at the proposed board, it would be coastal weighted. We see that as a problem for inland consumers," Woods said.
If there had been a coastal majority on the board for the past four years, they would never have voted for the incremental 5 percent rate increases that TWIA's board has approved every year, Woods said. "The vote each time for the last for years for 5 percent rate increases has been five to four, with the five industry representatives versus the four coastal representatives," he said.
He said PCI believes a board with three representatives on the board from tier 1 coastal counties and two from tier 2 counties would continually vote to keep rates as low as possible, "which would shift that cost inland to the rest of the state."
Woods also said PCI believes the bill essentially turns the association into a reinsurance facility, which would not be a good thing.
"I think we need to be wary of getting what we asked for. If you turn this into a reinsurance company and allow companies to cede the wind portion of their contracts to TWIA or TCIA, it may be an invitation to grow TWIA. A company might find that it's in their interest to go ahead and write on the coast but to cede all of their business to TWIA. … It will be an administrative nightmare," he said.
The proposed funding mechanism is also a point of contention for PCI. Any assessment should be to "cover the extraordinary risks, not to cover the year-in, year-out risks that they incur in small storms."
Ware Wendell with the consumer advocacy group, Texas Watch, said his group opposes the bill for reasons insurers likely found favorable – the legal protections SB 900 would extend to carrier personnel contracted to work on behalf of the windstorm pool.
"We feel that all Texans deserve their full constitutional rights to trial by jury. We oppose Section 5 of the bill because it extends those TWIA legal restrictions out to the for-profit market when it comes to adjusters and agents. For-profit adjusters and agents should not be given immunity because bad things happen when people operate outside of accountability.
"These professionals operate today under the law and that's good for policyholders. It makes sure that their claims are not underpaid or wrongfully denied and for that reason we oppose that section of the bill," Wendell said.
SB 900 was left pending in committee and negotiations among all stakeholders continues as of this writing.
Was this article valuable?
Here are more articles you may enjoy.
From This Issue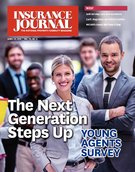 Big "I" Issue (w/ Young Agents Survey); Cyber Risks; Public Entities & Schools