Best Agency to Work For – SILVER
Adrian, Michigan
Kapnick Insurance Group

They are the bomb-diggity! They are the bee's knees! They are the coolest thing since sliced bread!"
How can you not love an agency that has a cheerleader like that?
Judging from comments submitted to Insurance Journal's Best Agency survey, the employees at IJ's pick for the 2016 Best Agency to Work For — Midwest: Silver, Kapnick Insurance Group (KIG), absolutely agree with their colleague quoted above.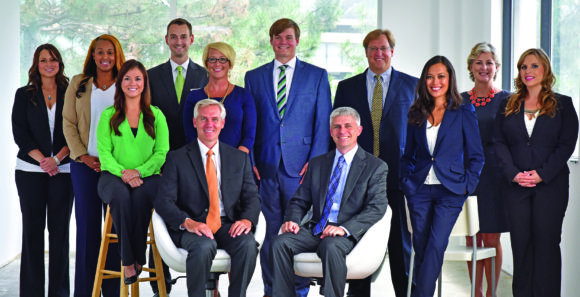 KIG is headquartered in Adrian, Mich., with offices in Ann Arbor and Troy. It has 150 employees and generates around $30 million in revenues, according to CEO Jim Kapnick. He said being nominated for the award by the agency's employees is "extremely fulfilling. As a 70-year-old family business, we continually work extremely hard at attracting and retaining talented people who believe that exceptional behaviors drive exceptional results. We call it Living Above the Line and it is engrained in everything we do."
To one employee that means "living up to our Core Values of Integrity, Respect, Stewardship and Innovation and realizing that our responses to daily events determine the outcome."
Stressing that Kapnick treats all employees with "trust and dignity," that respondent added: "We work hard, but have loads of fun along the way. We play Kapnick Klinko when a career account is sold. We win prizes like extra paid time off, extra jean days, pizza parties, ice cream truck visits, Kapnick swag, gift cards, happy hours and much more. … Kapnick Insurance Group is by far the best agency to work for."
Many others appreciate the firm's commitment to employee happiness, quality of life and an excellent working environment, as well.
Said one: "They allow flex time and they always put family first. They know what it means to have fun and they are always thinking of new ways to make us feel appreciated. … I feel very blessed every day to be able to come to work here."
Another employee, a recent college grad, wrote about being nervous as a "'newbie.' But everyone who works here is welcoming, helpful, and fun! Kapnick focuses a lot on their employees' well-being and making it known that their personal life and families should be their number one priority. Everything from salary, hours, holidays, vacation time and training are fair and competitive … Kapnick strives to be 'above the line' and they succeed at it!"
Others lauded the agency's focus on its customers.
"Kapnick is known as the agency that puts client service above all else. The entire team understands this. The company is set up to support this and invests heavily in employees and systems to make it a reality. In most if not all insurance circles, Kapnick is a desired destination for folks in this industry," one person wrote.
Another commented: "For as large as we've become there still is a sense of one organization with common goals, to provide the best insurance experience for our clients."
The way Jim Kapnick looks at it, "companies are in business for one of two reasons: Either they are in business to make money or they make money to be in business. We are definitely the latter, which is a stark difference from our publicly traded or private equity backed competitors. In this day and age of intense consolidation, our long term view and commitment to independence makes our business more stable and an incredibly attractive place for great talent to work."
He added that while he was essentially born into the business, his real motivation is one that he shares with the entire team.
"We have a passion for helping people and businesses manage everyday risk, recover from unexpected events and realize their dreams," he said.
The approach obviously works, as one employee said: "Morale is high. … The vision of the agency is clear and we're given the best tools possible to achieve our goals. I love working here!
Was this article valuable?
Here are more articles you may enjoy.
From This Issue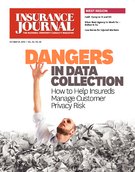 Top Commercial Lines Agencies; Data Services and Analytics; Cyber & Security