Breach Advantage
"No one representing the department will ask you for insurance, Medicare, Medicaid or personal financial information. No one representing the department will call you about the breach unless they are returning a call you made to us first."
— Wyoming Department of Health Administrator Jeri Hendricks said telephone scammers are trying to take advantage of an accidental department data release by calling people and requesting insurance and other information from numbers that sometimes look like they are coming from the state government.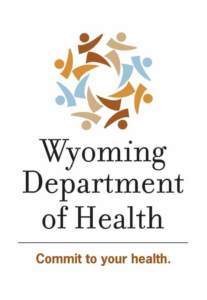 Straw Gun Purchases
"The time for us to stop to ask them to do better and make sure they're not selling to straw purchases, do what they're required to do as a federally licensed gun dealer, is over. … We've tried that. It hasn't worked. So now we're in litigation with them."
— Chicago Mayor Lori Lightfoot said after the city filed a lawsuit against a Gary, Indiana, gun store, Westforth Sports Inc., contending the retailer sold hundreds of guns to straw buyers that have ended up in the hands of felons or at crime scenes in the city. The lawsuit seeks to stop Westforth to cease practices contributing to gun trafficking, and notes that more than 40 federal criminal prosecutions for illegal gun purchases involving Westforth have been brought in the Northern District of Indiana since 2014.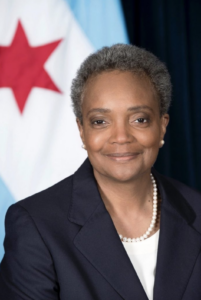 Air Ambulance Litigation
"The issue has now been fully and fairly litigated. … Without regulation, air ambulances would drain tens of millions of dollars from the workers' comp system and ultimately from Texas employers and injured workers. These rulings affirm the role of the states in regulating their own workers' compensation systems, as a matter of federalism and sound regulatory policy."
— Mary Nichols, senior vice president and general counsel for Texas Mutual Insurance Co., comments on the U.S. Supreme Court's decision to let stand a 2020 Texas Supreme Court ruling that limits workers' compensation air ambulance payments to what is "fair and reasonable." The Texas Supreme Court found the state's workers' comp rules requiring reasonable reimbursement are not preempted by federal law as air ambulance services had maintained.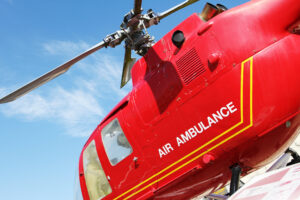 Dangerous Machinery
"Instead of addressing the cited amputation hazards which led to two serious injuries, the company continues to expose its workers to dangerous machinery."
— Occupational Safety and Health Administration (OSHA) Area Director Paula Dixon-Roderick in Marlton, New Jersey, said after a federal safety and health inspection found Fieldbrook Foods Corp. of Lakewood, New Jersey, continued to ignore protocols designed to prevent workers from suffering injuries despite two severe amputation injuries in 2018 and 2020 on the same machine. OSHA has proposed $237,176 in penalties.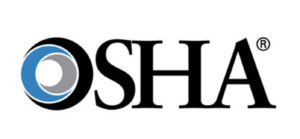 Fair & Responsible
"We support law enforcement. However, we strongly believe law enforcement should be held to a higher standard and their actions should be fair and responsible."
— Alabama State Representative Chris England, D-Tuscaloosa, on the state's new law tracking disciplinary actions and excessive force complaints against law enforcement officers. It is part of the state's effort to weed out "bad apples" in the profession. Gov. Kay Ivey signed the legislation to create a database, which will track law enforcement officers' employment history, disciplinary actions, use of force complaints and reassignments for cause.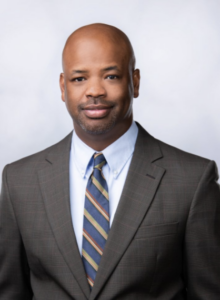 Was this article valuable?
Here are more articles you may enjoy.
From This Issue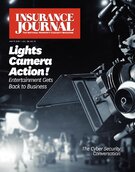 The Entertainment Issue; Markets: Cyber & Security