The Decision May Lead to More, Not Less, Litigation, However
In the wake of Hurricanes Rita, Dolly and Ike, and the inevitable ensuing litigation, many arguments over appraisal provisions surfaced. Most property policies include some form of an appraisal provision, and hurricane litigation abounds with appraisal issues such as: When do appraisal clauses apply; how are they invoked; when are they waived; and what impact do they have on other claims, like bad faith? Yet, until recently, there had been little case law.
On May 6, 2011, however, the Texas Supreme Court issued its opinion, Petition for Writ of Mandamus, in In re Universal Underwriters of Texas Insurance Company, No. 10-0238 (Tex.Sup.Ct., May 6, 2011), and addressed waiver of appraisal, one of the hotly contested issues.
The case involved a dispute over coverage for alleged hail damages to buildings on the property of the insured, a car dealership. After the claim was originally adjusted and paid, the insured asked Universal to reinspect, contending that the payment was inadequate. Universal sent an engineer to re-inspect, and issued a supplemental payment.
The insured made no further inquiries or demands for payment but, four months later, sued Universal alleging breach of contract and extra-contractual claims. In response, Universal invoked the policy's appraisal clause. Universal sought to compel appraisal and to abate other proceedings in the interim. The insured alleged that Universal had waived its right to appraisal by not invoking it sooner.
The Court recognized that, once impasse is reached, appraisal must be requested within a reasonable time.
A few years earlier, in 2009, in State Farm Lloyds v. Johnson, 290 S.W.3d 886 (Tex. 2009), the Texas Supreme Court concluded that appraisal clauses were enforceable and were conditions precedent to recovery under the policy. The Court did note, however, that illegality and waiver were exceptions to enforceability. Id. at 888.
Johnson involved an insured's request for appraisal, and the insurer's resistance based upon an issue of causation that would impact coverage. In cases since Johnson, appraisal clauses have often been invoked by insurers, who contend that a lawsuit is their first notice that the insured was dissatisfied with payment. In many of these cases, the insured refuses to proceed with appraisal and asserts waiver, as a matter of law or as a matter of fact.
Standard for Establishing Waiver
In re Universal addresses the waiver of the right to appraisal, and what the appropriate standard for establishing waiver is.
The Texas Supreme Court first noted that waiver in the context of appraisal, as in any other context, requires intent, either by intentional relinquishment of a known right or intentional conduct inconsistent with claiming that right. The Court relied on an early appraisal case, Scottish Union and Nat'l Ins. Co. v. Clancy, 8 S.W. 630 (Tex. 1888), in which the court held that "to constitute waiver the acts relied on must be such as are reasonably calculated to induce the assured to believe that a compliance by him with the terms and requirements of the policy is not desired, or would be of no effect if performed. The act relied on must amount to a denial of liability, or a refusal to pay the loss." Id. at 632.
In Universal, the Supreme Court noted that the insured's argument of waiver was based solely on the passage of time. It cited a number of opinions from courts of appeal discussing delay as a basis for a finding of waiver. The Court also noted, however, that the decisions were typically not based solely on the length of delay, but rather on the party's conduct, and disapproved of any holding to the contrary.
The Court determined that unreasonable delay was a factor, but must be measured from the point of "impasse." It reasoned that impasse was more than mere disagreement about the amount of loss or payment of a lesser amount than was requested. Instead, impasse occurs only when there is a breakdown of negotiations and both parties are aware that further negotiations would be futile. Because the insurer had not denied liability and had left open the possibility of further discussions, there was no impasse and could be no waiver.
The Court did recognize that, once impasse is reached, appraisal must be requested within a reasonable time. It also concluded, however, that delay alone will not constitute waiver; there must also be a showing of prejudice to the party opposing appraisal. The Court also observed, that, because either party can invoke appraisal, it may be difficult to establish appraisal.
The prejudice requirement follows a line of cases in which the Court has imposed prejudice requirements in regard to insurer's assertion of policy conditions or claims of waiver or estoppel by insureds. In this instance, however, either party can invoke the appraisal provision, so the prejudice requirement may fall on either the insured or the insurer.
The Court also noted, in dicta, that the appraisal clause is the method to determine if a breach has occurred, and "if the appraisal determined that the full value was what the insurer offered, there would be no breach of contract." (citing In re Allstate County Mut. Ins. Co., 85 S.W.3d 193, 196 (Tex. 2002).
This statement should not be taken out of context; in both cases, the Court was justifying the basis for mandamus relief rather than ordinary appeal. And, in Johnson, the Court noted that appraisal was intended to take place before suit and was a condition precedent to suit. The appraisal determines the extent or amount of loss, although it does not determine whether coverage exists, and appraisals should go forward "without preemptive intervention by the courts." Johnson, 290 S.W.3d at 895.
Intermediate courts have held that compliance with the appraisal provision is not a breach and timely payment of an appraisal award cuts off any penalties or extra-contractual claims.
While the Supreme Court has now clarified the test for waiver, the opinion in In re Universal will likely lead to more, rather than less, litigation over whether appraisal is appropriate or available, and what the implications of appraisal are. What seems to be overlooked, in all of the fighting, is the benefit of appraisal as a relatively quick, low-cost dispute resolution method when it is invoked by the insurer or the insured at the time of the adjustment, rather than years later and only after litigation has commenced.
Was this article valuable?
Here are more articles you may enjoy.
From This Issue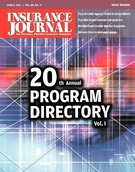 Program Directory Vol. I – The Agent's Favorite Program Placement Resource ,The Florida Issue