Progressive Corp. is getting a lot of attention in the social media world this week. But it's clearly not the kind of attention the insurer wants to get.
On Monday, a New York-based comedian named Matt Fisher posted a story online in his Tumblr blog. In his post, provocatively titled "My Sister Paid Progressive Insurance to Defend Her Killer in Court," Fisher tells the story of his family's ongoing legal fight against the insurer.
So far, the post garnered over 11,000 notes online and generated thousands of negative Twitter comments.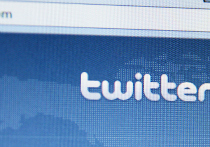 The story that began online has also been picked up by major news outlets including ABC News, CNN, CNBC and New York Daily News.
He charges that his sister Kaitlynn — who was insured by Progressive and killed in an auto accident when her car was struck by an under-insured driver — in effect ended up paying for the at-fault driver's legal defense. He alleges that after Progressive declined to pay his sister's full claim, her estate took the issue to court, where the auto insurer helped defend the at-fault driver to lower its liability. Progressive refutes this story, however, and offered its own account of what happened.
"I've been sending out some impertinent tweets about Progressive Insurance lately, but I haven't explained how they pissed me off," Fisher wrote in his blog.
He wrote in the blog that the "first thing" his family learned about the insurer was that "Carrying Progressive insurance and getting into an accident does not entitle you to the value of your insurance policy. It just pisses off Progressive's lawyers."
"At the trial, the guy who killed my sister was defended by Progressive's legal team," according to the blog post. "If you are insured by Progressive, and they owe you money, they will defend your killer in court in order to not pay you your policy."
Progressive Offers Statement
In a statement provided to Insurance Journal Tuesday, Progressive's Claims General Manager Chris Wolf said that "First and foremost, our deepest sympathies go out to Kaitlynn Fisher's family."
"To be very clear, Progressive did not serve as the attorney for the defendant in this case. He was defended by his insurance company, Nationwide," according to Wolf's statement.
"There was a question as to who was at fault, and a jury decided in the Fisher family's favor just last week. We respect the verdict and now can continue to work with the Fisher family to reach a resolution."
Progressive also took to Twitter to explain the case. In its Twitter account, which has more than 14,000 followers, the company responded to critics: "This is a tragic case, and our sympathies go out to Mr. Fisher and his family for the pain they've had to endure. We fully investigated this claim and relevant background, and feel we properly handled the claim within our contractual obligations. Again, this is a tragic situation, and we're sorry for everything Mr. Fisher and his family have gone through."
Topics New York Protests Riots
Was this article valuable?
Here are more articles you may enjoy.