New Jersey's comptroller office says some workers' compensation third party administrators (TPAs) have undisclosed side agreements with their vendors which require payments back to the TPAs.
This "pervasive" practice often drives up workers' comp costs for the public employers that hire these TPAs, according to the comptroller office.
The Office of the State Comptroller published its findings in a report last week, titled "Hidden Costs in Using Third Party Administrators to Administer Workers' Compensation Programs."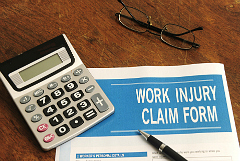 Workers' comp TPAs oversee the workers' comp claims administration process — which includes contracting with third party vendors for specific health care services. Such third party vendors include managed care and bill repricing companies.
Managed care companies use the services of a medical professional such as a nurse to ensure that appropriate and consistent medical care and treatment are being provided. And a bill repricer adjusts payments to healthcare providers based on usual, customary and reasonable rates or agreed upon network rates.
Side Arrangements Can Lead to Conflict of Interest
But the report stated the side arrangements TPAs have with their third party vendors create perverse incentives.
According to the report, TPAs are in a precarious position of deciding whether to refer a case to a vendor with which the TPA has a revenue share agreement or to another vendor that has not entered into any such agreement but may be better suited to perform the service in question.
As a result, there arises a potential conflict between minimizing client costs and maximizing the TPA's revenue, according to the comptroller's office
The report described how a government entity first informed the comptrollers office that its workers' comp TPA was receiving money back from the managed care and bill-repricing vendors to which the TPA had referred claims, pursuant to undisclosed side agreements. The government entity has since settled this and other potential legal claims against the TPA in return for a substantial payment, after informing the TPA that it was planning to commence legal action against it.
This particular TPA told the comptroller's office, however, that it disputed the public entity's charges and that the settlement was without any admission of wrongdoing.
Upon reviewing this TPA's contracts with other public entities, the comptrollers' office said it found other examples of these "undisclosed revenue share agreements." In fact, the report stated, industry experts claim that this practice is pervasive among TPAs, indicating that numerous other public entities in New Jersey may have incurred these hidden costs.
The comptroller's office examined contracts between this TPA in question and three public entities (one municipality, one county and one school district). These contracts provide for a fixed fee to be paid to the TPA and for the public entities to pay additional "allocated expenses." These allocated expenses, according to the contracts, include the cost of paying third party vendors.
None of the reviewed contracts disclosed that the TPA was receiving funds back from some of these vendors and none of the three government entities had been made aware that their TPA had in fact been receiving such compensation. (This particular TPA subsequently amended its standard contract language after being contacted by the comptroller's office. The new language now says TPA "may have business agreements with vendor service providers" which "may" include material financial considerations such as "cost sharing.")
For Employers, 'Unbundling' Could Save Money
The comptrollers' office said the public entities it examined did not obtain information during the TPA procurement process as to whether prospective TPAs were a party to any revenue share agreements with third party vendors.
Without such information, the report stated, public entities cannot accurately determine whether they are obtaining the most cost effective workers' comp services, or whether another arrangement such as "unbundling" would be more cost effective. Unbundling refers to separately contracting for TPA and other third party services.
The report pointed to one New Jersey county which reportedly experienced savings of some $15,000 per year after it unbundled its TPA and managed care services.
The full report can be found on the State Comptroller's Office website (a PDF file).
Topics Workers' Compensation New Jersey
Was this article valuable?
Here are more articles you may enjoy.