Images of New Jersey's devastated shoreline captivated the nation in the days after Superstorm Sandy.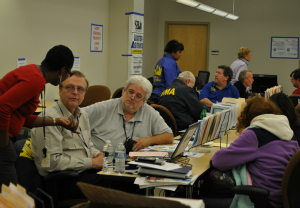 Less noticed was the enormous damage caused inland when earthen barriers along or near the Hackensack River were breached, sending a tidal surge washing over parts of several towns.

Now attention is turning to what can be done to prevent similar river flooding in future storms, and townspeople and officials don't like what they are hearing.

The Associated Press found little consensus among agencies about who is responsible for the barriers and whether they were even meant to provide flood protection. No comprehensive record exists of who put them up and for what purpose.

What's more, the state Department of Environmental Protection says it isn't responsible for regulating them.
Copyright 2021 Associated Press. All rights reserved. This material may not be published, broadcast, rewritten or redistributed.
Topics Flood New Jersey
Was this article valuable?
Here are more articles you may enjoy.