New York Sen. Charles Schumer, D- N.Y., says the second part of the Sandy relief aid package includes as much as $1 billion to help homeowners deal with mold remediation.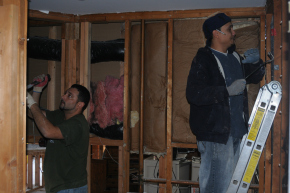 Schumer estimates as many as 300,000 homes in New York alone suffered flood damage in the October storm. Many of those homes are now inundated with dangerous mold.

FEMA strictly limits reimbursements for mold relief.

However, Schumer says part of the $51 billion aid package to be voted on by the House next week includes money to address the problem.

He says the money would be distributed through the Department of Housing and Urban Development, not FEMA.

Schumer says he's both optimistic and worried about next week's vote.
Copyright 2021 Associated Press. All rights reserved. This material may not be published, broadcast, rewritten or redistributed.
Topics New York
Was this article valuable?
Here are more articles you may enjoy.