Superstorm Sandy was the deadliest hurricane in the northeastern U.S. in 40 years and the second-costliest in the nation's history, according to a report released Tuesday, Feb. 12.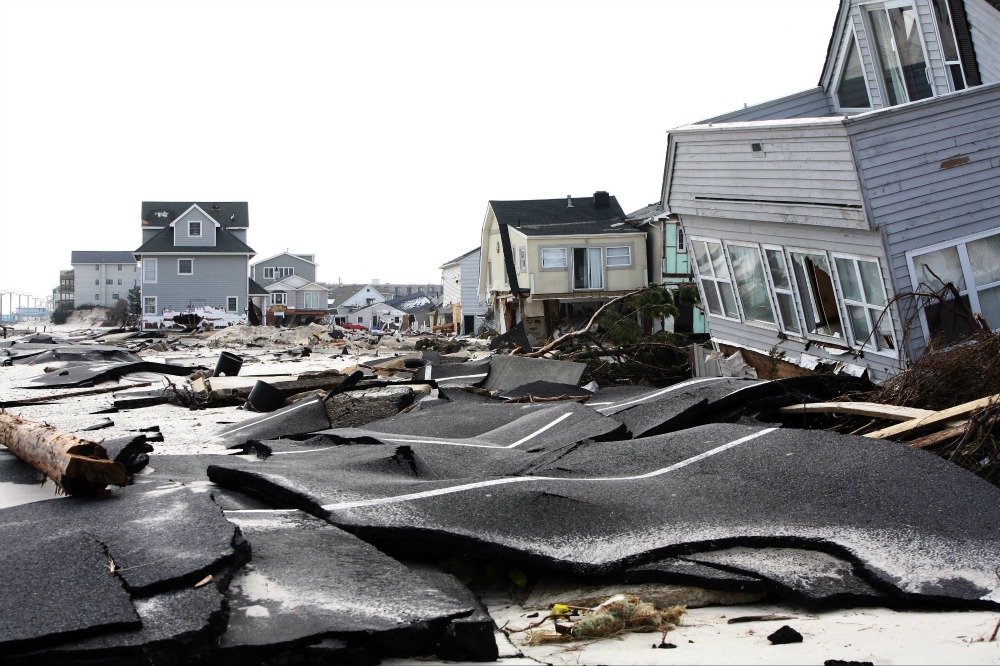 The storm's effects reached far and wide, according to the National Hurricane Center report. While Sandy visited devastation on the East Coast, principally New Jersey and New York, it created wind gusts as far west as Wisconsin and as far north as Canada and caused water levels to rise from Florida to Maine, the center found.

The hurricane center attributed 72 U.S. deaths directly to Sandy, from Maryland to New Hampshire. That is more than any hurricane to affect the northeastern U.S. since Hurricane Agnes killed 122 people in 1972, according to the center's records covering 1851 to 2010.

The report counted at least 87 other deaths that were indirectly tied to Sandy, from causes such as hypothermia due to power outages, carbon monoxide poisoning and accidents during cleanup efforts.

The deadliest hurricane in U.S. history hit Galveston, Texas, in 1900 and killed 8,000 to 12,000 people.
Tuesday's report estimated damage caused by Sandy at $50 billion, greater than any U.S. hurricane except Katrina, which in 2005 caused $108 billion in damage, or $128 billion adjusted to 2012 dollars. Hurricane Andrew in 1992 caused $26.5 billion in damage in Florida, or the equivalent of $44 billion today.
The damage and fatality estimates are in line with previous figures compiled by states and the federal government.
The report describes Sandy's beginnings as a tropical wave off the coast of Africa on Oct. 11 that initially produced a wide area of showers and thunderstorms in the eastern Atlantic. It reached the Caribbean on Oct. 18 and gradually strengthened into a hurricane by Oct. 24. The storm grew significantly as it passed through the Bahamas on Oct. 25 and 26, so that by the time it reached landfall in southern New Jersey its diameter was 870 nautical miles, or about 1,000 miles (1,600 kilometers).
The storm packed hurricane-force winds when it hit New Jersey but had already been downgraded to a post-tropical cyclone and morphed into a hybrid storm merged with two other cold-weather systems.
While passing over Jamaica, it dumped up to 28 inches (71 centimeters) of rain in some spots. In the U.S., southern New Jersey, Delaware and eastern Maryland were hit the hardest, with the peak amount of rain measured at just under 13 inches (33 centimeters) in Bellevue on Maryland's Eastern Shore.
More than 650,000 U.S. homes were damaged or destroyed by the storm, and more than 8 million customers lost power, according to the report.
The highest storm surge measured by tide gauges in New Jersey was 81/2 feet (2.6 meters) over normal levels at Sandy Hook, though it likely was higher because the storm knocked out the gauges, according to the report. The highest surge in New York was more than 121/2 feet (3.8 meters) at Kings Point on the western edge of Long Island Sound.
Copyright 2022 Associated Press. All rights reserved. This material may not be published, broadcast, rewritten or redistributed.
Topics Catastrophe Natural Disasters USA Hurricane
Was this article valuable?
Here are more articles you may enjoy.