Running a successful insurance agency business is tough enough by itself but some insurance pros are taking it one step further. They manage to juggle multiple careers in insurance and politics.
Pennsylvania State Sen. John H. Eichelberger Jr. (R – Blair) is one such professional who has found success in his insurance business and in state legislature. Eichelberger has been involved in insurance and politics since his college days. As a student, he was working for Republican Party campaigns when a county chairman who owned an insurance agency offered him a part-time job at his agency.
"The county chairman said, 'Why don't you get an insurance license? We will help you with that, and you can work part-time at my insurance agency,'" Eichelberger, 54, said.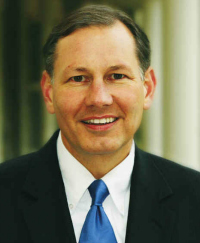 In 2000, Eichelberger founded his own insurance agency, Complete Insurance Services, in Altoona, Penn. He has been a member of the state Senate since 2007.
When asked how he manages his two demanding careers, he offered a simple response. "The answer to that is that I just work all the time, and that's the truth," Eichelberger said.
"My wife says I am a workaholic. I don't know if I am or not, but I've always worked a lot. So I am used to working all the time," he said.
Very Little Free Time
"I am always working either on the senate business or the insurance business. One of the two. You just have to make up your mind that you have very little free time," Eichelberger said. He said he checks in with his agency's staff throughout the day and his staff would call him when they need him for something they can't handle.
Eichelberger said his background as a business owner and an insurance professional proved to be valuable in the State Capitol.
"With insurance, you have a lot of basic legal knowledge, a lot of problem-solving ability and a lot of very good people skills that are important," he said.
"I mean, aside from the political end of it, of trying to be nice to people, it's more than that," Eichelberger said. Lawmakers get the headlines now and then when a piece of legislation passes or when they take a tough stance on issues, but most of what legislators do in government on a daily basis is constituent service work, he said.
"You talk to constituents about their issues, their problem and try to get them solved. And that's what we do in the insurance industry every day."
Eichelberger's insurance expertise is also valued by his fellow legislators. "I do have people ask me questions about insurance questions in the legislature frequently," he said.
'The Only Property and Casualty Guy' in Pennsylvania Senate
"There are 50 members in the Pennsylvania senate. And there is a member who is chairman of the banking and insurance committee in the senate who does financial services work," Eichelberger explained. "And the only property and casualty guy is me, and I am vice chairman of the banking and insurance committee."
"I think the experience I had helps me a great deal in the legislature."
Eichelberger said expressing his political stance hasn't hurt his business. He said he could recall only one instance from his political career where differences in political views led to a customer cancelling a policy. "It wasn't a very big account, it was a commercial building. The premium was $1,000 or less," he recalled.
But the most challenging aspect of being in both insurance business and politics is the difficulty of spending enough time to grow the agency, he said.
"So your growth isn't what it should be compared to other agencies because you don't have the time. I am not out there soliciting accounts, working the streets and coming up with ad campaigns to get more people in the door," Eichelberger said.
"Those things suffer because you just don't have the time to do that. You gear yourself for that."
On a brighter note, he added, his agency held its own through a soft market, and the agency now has a lot of long-term customers. "And we do our best to service them. That's our bread and butter."
" We take care of our long-term customers. If you can do that, you are not losing much business. You are getting some new business and you don't lose very much, so you are getting ahead."
For other insurance pros who may be considering a future in politics, Eichelberger advised that they should to be prepared to do an awful lot of work. And they should start at the local level — at a town council or a school board – which can be much more manageable time-wise compared to serving in the state legislature.
Success in New York Politics
New York State Assemblyman Ken Blankenbush (R,C,I-Black River) is another insurance veteran who's also found success in politics. Blankenbush, 65, began his career with Metropolitan Life Insurance Co. in 1976 and worked his way up to branch manager of the regional office in Watertown, N.Y.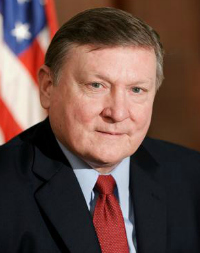 In 1986, he left MetLife to start BEL Associates, an insurance and financial services agency in Watertown.
He still owns the agency, which has expanded over the years. "It's a property/casualty agency along with life and health insurance," he said. "We have offices in different sections of New York. We have offices in Ithaca, Seneca Falls, Waterloo, Auburn, Watertown and Union Springs. We have a partner in each of those offices."
Blankenbush has also been involved in politics for many years. He started as a committeeman in the Town of LeRay, then served on the town's board. He then became a member of the Jefferson County Board of Legislators, where he was chairman for two terms. He became a state assemblyman in 2010. "I have been very active in the Republican Party and politics in general for a long time," he said.
Running his insurance business also gave Blankenbush a valuable perspective. "When a client needs help — when they had a fire, an automobile accident or a death in the family — that's really when you are there for, to help people when they need the help, not just to sell policies."
"So helping in that manner, I carried that through to the Assembly," he said.
Blankenbush represents about 132,000 people in his district. "It's very important for me to keep in touch with those people," he said, "be available for them, to be able to respond to any problems that they have and try to help out — just as I did as an insurance agent."
The legislator's insurance expertise led him to serve in the insurance committee in the Assembly. "Especially in committee meetings, when we are talking about insurance-related issues, I think I bring a perspective of being an agent and being a small business owner," he said.
"Maybe for those who are not in the insurance business, hopefully they would get a new perspective when I speak to them as an agent, a small business owner in the insurance business," Blankenbush said. He said when insurance-related legislation comes up, several legislators seek his ideas and perspective before the bills come to the floor.
Blankenbush said his long-established agency business and support from capable staff makes it easier for him to serve in the Assembly.
"I have been doing this for a long time. If I was younger, just getting into the business, I would probably have a really tough time balancing those things out," he said.
"But because of me being in the insurance business since 1976, and because my agency, my office manager and my partner are all very supportive of me being in politics and in the Assembly, that helps quite a bit," Blankenbush said.
A Senior Legislator in Rhode Island
Rhode Island's Senate Minority Whip David E. Bates (R- District 32) began his insurance career at Liberty Mutual, where he worked as a claims adjuster and a claims supervisor. It was also during those times that he first got involved in politics.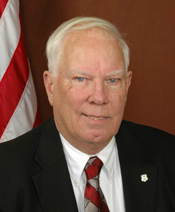 Bates, 72, also worked for Reliance Insurance Co., before joining an insurance agency and later purchasing it in 1982. His agency business, Nunes Insurance, is based in Bristol, R.I.
Bates began his political career in 1970 as a member of the Barrington Planning Board in 1970. He also served on the Barrington Town Council for 10 years, four of those as president. He was elected to the Senate in 1992. He currently serves as the deputy leader of the Republican caucus.
Bates said his background has proved to be extremely important when working on insurance-related legislation every year. He's one of two licensed insurance agents serving in the Rhode Island legislature.
He added that he is very careful about any potential conflict of interest. "Rhode Island has what they call a class exception in the ethics code, which says that if the legislation affects the entire class of insurance agents in the state of Rhode Island, I'm perfectly free to enroll myself in the discussion and the vote," Bates said. On the other hand, "if it would affect just a few of us or me, personally, then I can't vote on it."
That class exception has been very helpful, he said, because he's been able to get into debates on the floor with the trial bar or with other groups "who might not see eye-to-eye with the way the legislation is."
More articles in the Insurance Pros in Politics series from Insurance Journal:
Insurance Pros in Politics: Georgia's Kingston Brought His CPCU to Congress, Now Aims for Senate
Insurance Pros in Politics: Shealy is Sole Woman in South Carolina Senate
Insurance Pros in Politics: Being an Agent Prepared Tennessee Sen. Ketron for Politics
Insurance Pros in Politics: Insurance Good Training Ground for Political Leadership
Insurance Pros in Politics: Midwest Politicians Work as Insurance Advocates
Insurance Pros in Politics: Agent Ted Gaines Eyes California Commissioner Seat
Insurance Pros in Politics: Cooley Masters Quake Insurance
Insurance Pros In Politics: Beth Gaines Wants More 'Business-Friendly' State
Insurance Pros in Politics: Garamendi Says Economy Needs Insurance
Was this article valuable?
Here are more articles you may enjoy.