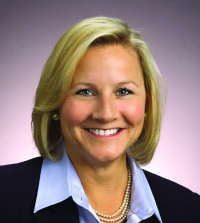 The New York State Senate will be considering Governor Andrew Cuomo's nominee Maria Vullo for the position of financial services superintendent. This nomination is only the start of a wave of potential change at the Department of Financial Services (DFS) that would allow New York to realize its mission to encourage growth of the financial services industry.

New York's insurance regulators are at a crossroads—continue down a path of dogged enforcement or instead strive to achieve a balanced approach? The next New York Financial Services Superintendent must be focused on the promotion and advancement of the insurance industry to enable companies to locate, operate, employ, remain and expand in New York.
DFS needs to fulfill their primary charge as dictated by law: 'to foster the growth of the financial industry in New York and spur state economic development through judicious regulation and vigilant supervision.' It is also imperative that DFS monitor for solvency. It is in the best interest of consumers and businesses alike for the property and casualty industry and DFS to work together in creating a robust and thriving insurance marketplace. Competition and consumer choice are fundamental aspects of a vibrant market.
The incoming Superintendent needs to make regulatory modernization and innovation a priority so New York is a better place for businesses and the most robust insurance products are available to consumers. Since its inception in 2011, DFS has had a single-minded focus on enforcement to the detriment of consumers. This imbalance needs to be corrected so New Yorkers can have access to the best and widest array of insurance products and services available.
The world we live in today is advancing rapidly, creating a greater need than ever before for new insurance products to meet the needs of individuals and businesses. Yet, New York is often the last state in the nation to approve any new product. One significant reason for the delay is New York, unlike almost all other states, insists upon mandating major deviations from a standard product a company has developed.
Companies are not inclined to roll out a new product in New York until the very end of the process because there are such strong disincentives in play. New York is known to consume a great deal of time and resources—putting New Yorkers last in line for anything that is cutting edge. Regulations in the state are also known for prohibiting certain products that consumers may want included in their policy like not having to pay a deductible. These types of features are available in nearly all other states.
Governor Cuomo recently announced a new position at DFS—an executive deputy superintendent for enforcement. I am curious what this new position will entail since enforcement has already been their focal point and currently carried out by the Financial Frauds and Consumer Protection Division.
The New York Insurance Association (NYIA) highly recommends another new position—a chief innovation officer. DFS needs an individual who is paying close attention to how New York State can ensure new products are available to its residents and that the marketplace is competitive and meeting the needs of consumers.
The property and casualty insurance industry serves as the financial backbone of communities and is a vital component of New York's economy. In 2014, companies paid $23.1 billion in claims according to SNL Financial. The industry is a leading employer, providing 196,781 jobs in 2014—ranking fourth in the nation according to the U.S. Bureau Labor of Statistics.
The industry is also a large taxpayer. According to the U.S. Department of Commerce insurance companies paid premium taxes totaling $1.3 billion in 2014. This is in addition to a multitude of other taxes, assessments and fees paid to the state. Insurance companies are a significant investor, holding more than $18.4 billion in New York State municipal bonds in 2013 according to SNL Financial.
The contributions of the industry to the state as a whole is also impressive. The insurance industry contributed $41.6 billion to the New York State gross state product (GSP) in 2013, accounting for 3.1 percent of the GSP, according to the U.S. Bureau of Economic Analysis. Insurance has been known to contribute more than a variety of other key industries, including construction, utilities, and arts, entertainment and recreation.
Insurance companies are also dedicated to serving their communities. The industry donates financially to a myriad of worthy causes, providing a total of $1 billion annually in philanthropic giving as reported by the Insurance Industry Charitable Foundation. Even more importantly, employees dedicate their time to help those in need—whether it's Meals on Wheels, flood recovery efforts, building a playground, or encouraging greater safety—the industry always strives to make a difference.
NYIA looks forward to working with the future leadership of DFS to further the role of insurance in the state. The greatest opportunity exists when private industry and government collaborate.
Melchionni is president of the New York Insurance Association (NYIA). NYIA is the oldest state property/casualty insurance trade association in the nation, tracing its roots back to 1882.
Was this article valuable?
Here are more articles you may enjoy.