The New York State Senate in April passed its $153 billion 2017-2018 state budget that includes reforms to workers' compensation in the state. These reforms serve to help businesses, local governments and not-for-profits save money while also enhancing protections for injured workers.
It is anticipated that the measures will make it more affordable to do business in New York. This is because employers are expected to see savings this year in the form of rebates and hundreds of millions of dollars in ongoing annual savings on premium costs once the reforms are implemented, according to a press release issued by the New York State Senate.
"With this budget, New York is once again leading the nation and showing what responsible government can achieve," Governor Andrew Cuomo said in a statement. "The result is a budget that advances the core progressive principles that built New York: investing in the middle class, strengthening the economy and creating opportunity for all."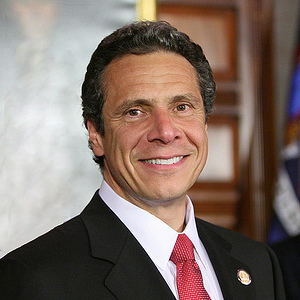 The reforms include a number of measures for injured workers receiving permanent or temporary benefits. They ensure significantly injured workers have the right to be considered for lifetime benefits, create a formulary for prescription drugs and provide relief for first responders exposed to a traumatic event at work, according to a press release issued by Governor Cuomo's office.
While the 2007 workers' compensation reforms capped the number of years an injured employee could be eligible for permanent benefits, injured workers are currently eligible to receive temporary benefits over several years, the New York State Senate press release stated.
The new budget institutes a two-and-a-half year period for an employee to claim temporary benefits, subject to a "safety valve" that allows an injured worker to keep benefits if needed. This means that if an injured worker can demonstrate a continued need for temporary benefits, the budget would allow them to apply to the state Workers' Compensation Board (WCB) to continue those benefits.
Currently, only workers determined to be more than 80 percent injured qualify to apply for extended permanent benefits once the original benefits expire. However, this budget increases eligibility by including workers determined to be more than 75 percent injured.
As a result, employer contributions are expected to be reduced by approximately $350 million each year, the New York State Senate press release added.
Additionally, the budget requires the WCB to issue new medical impairment guidelines by the end of this year, which are expected to save employers hundreds of millions of dollars each year, according to the New York State Senate press release. The guidelines would also be updated – for the first time in decades for some injuries – to reflect advances in modern medicine that enhance healing and result in better outcomes for patients, the release stated.
Since employers have already begun paying premiums based on 2017's workers' compensation premium estimates, businesses will receive a rebate at the end of the year once administrators calculate final year-end savings.
"This budget continues the progress we have achieved to improve the lives of New Yorkers and build a stronger, better Empire State that truly lives up to its motto: Excelsior," Governor Cuomo said in a statement.
Was this article valuable?
Here are more articles you may enjoy.