Hospitality​ ​Insurance​ ​Group President​ ​and​ ​CEO​ ​John W. Tympanick has announced his 2018 retirement after 26 years with the Southborough,​ ​Mass.-based company.
"After 26 years helping to create a successful regional multi-line insurance company from its humble beginnings as a single line, mono-state JUA (joint underwriting association), I have decided to​ retire, effective June 2018," he said in a press release issued by Hospitality Insurance Group. "As a growing company, we can only be as successful as the team of colleagues that work every day alongside you, and we had the best."
Starting​ ​with​ ​the​ ​company​ ​as​ ​a​ ​controller​ ​in​ ​1991,​ ​Tympanick​ ​was promoted​ ​to​ ​chief​ ​financial​ ​officer​ ​in​ ​1993 ​and​ ​then​ ​president​ ​and​ ​CEO​ ​in​ ​January​ ​2005.​ ​He​ ​brought the company from a joint underwriting association to a strong regional mutual insurance company, stated William​ ​T.​ ​McGrail,​ ​chairman​ ​of​ ​the​ ​company's board​ ​of​ ​directors, in the release.
"While I look forward to my next challenge, I will always look back fondly during my tenure at Hospitality Insurance Group," Tympanick added in the release.
Hospitality​ ​Insurance​ ​Group​ ​provides​ ​commercial​ ​insurance​ ​coverage​ ​to​ ​businesses located​ ​in​ ​Connecticut,​ ​Massachusetts,​ ​New​ ​Hampshire,​ ​North​ ​Carolina,​ ​Pennsylvania, Rhode​ ​Island​ ​and​ ​Vermont​ ​​through​ ​the​ ​independent​ ​agency​ ​system.​​ ​​The​ ​company​ ​offers commercial​ ​property,​​ ​​general​ ​liability​,​​ ​​liquor​ ​liability​​ ​and​ ​excess​ ​policies​ ​to​ ​owners​ ​of establishments​ ​that​ ​serve​ ​or​ ​sell​ ​liquor,​ ​including​ ​bars,​ ​taverns,​ ​restaurants,​ ​social​ ​clubs and​ ​liquor​ ​stores,​ ​as​ ​well​ ​as​ ​caterers​ ​and​ ​other​ ​qualified​ ​businesses.​
Source: Hospitality Insurance Group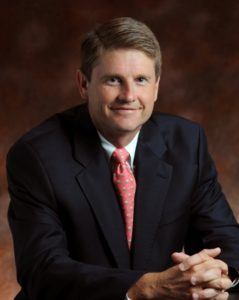 Was this article valuable?
Here are more articles you may enjoy.