When Governor Andrew Cuomo of New York launched his statewide banking and insurance regulator several years ago, he picked an aggressive ex-prosecutor who'd spent years under his wing.
Now, in naming his latest chief of the state's Department of Financial Services, he's returned to the same playbook.
Linda Lacewell takes over on Monday as the superintendent of the DFS, fresh from a stint as the chief of staff for Cuomo, the state attorney general turned governor. Before that, Lacewell was both a state and federal prosecutor, who's gone after mobsters and business executives.
That record suggests to some legal experts that the DFS may be entering an assertive phase as she takes office – one that's unlikely to stray far from Cuomo's enforcement priorities. Such an approach would contrast with the agency's approach under Lacewell's predecessor, Maria Vullo, who actively pursued consumer protection cases but also said she "never wanted to be a sheriff."
"Linda understands what good public policy is and intuitively knows that markets work best when there's an even playing field with clear rules preventing fraud, abuse and unfairness," said Benjamin Lawsky, the agency's first superintendent. Lawsky, too, was an ex-prosecutor who was also drawn from Cuomo's ranks, and his tenure was characterized by vigorous enforcement and steep fines for international banks.
Lacewell declined to be interviewed for this article.
Lacewell, 55, is stepping into the job at a critical moment, as the agency – the brainchild of the governor, who merged bank and insurance regulators – has evolved from the feisty start-up of Lawsky's era to a full-fledged member of the regulatory establishment.
She inherits a variety of investigations, including into Goldman Sachs Group Inc.'s work for a Malaysian wealth fund and oversight of Deutsche Bank AG, which is under scrutiny from Congress over its relationship with President Donald Trump.
Trusted Aide
In Lacewell, Cuomo is installing one of his most trusted aides atop the DFS. When Cuomo was attorney general, Lacewell led his investigation of the private equity industry's "pay-to-play" approach to pitching investments to public pension funds, including the New York State Common Retirement Fund. The case resulted in a guilty plea from Alan Hevesi, the onetime New York state comptroller.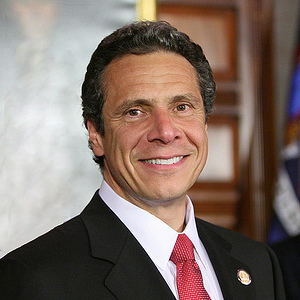 As governor, Cuomo relied on Lacewell's counsel in various roles, including as chief risk officer. She's also shared rocky moments with the governor, including last year's trial of Joe Percoco, a former Cuomo aide charged with corruption.
Lacewell testified in that case about Percoco's role in the administration, his relationship to the governor and what she called Cuomo's surprise at learning about Percoco's unusual financial arrangements with an Albany lobbyist. Percoco's conviction embarrassed the governor.
"She has great experience as a top adviser to governor on policy, and part of this job is policy," said Bill Mulrow of the Blackstone Group, a onetime Cuomo appointee. "As to the regulatory part, she has great experience a prosecutor."
As a federal prosecutor in Brooklyn from 1997 to 2007, Lacewell worked cases involving organized crime and securities fraud. She prosecuted Sammy "the Bull" Gravano, a notorious Mafia turncoat, for running an ecstasy ring. She also helped prosecute Jacob "Kobi" Alexander, the former head of Comverse Technology Inc. who fled to Namibia rather than face charges that he schemed to backdate stock options.
Enron Matter
Lacewell also spent a year on the Enron Task Force, where she helped secure a guilty plea from Lea Fastow, the wife of Enron Corp.'s onetime chief financial officer, Andrew Fastow.
"Linda is an amazing investigator, and she is super strategic. She always had a plan," said Ken Breen of Paul Hastings, who worked with Lacewell at the U.S. attorney's office in Brooklyn. "Governor Cuomo is serious if he's putting her in this job."
After the DFS was created in 2011, Lawsky, also a former prosecutor, rankled financial firms by making clear that he would consider yanking their charters if they didn't play by the rules. Some bank lawyers groused that his settlements amounted to exercises in "naming and shaming."
Many banks made their displeasure known. One of them, Bank of Tokyo MUFG, even eventually turned in its New York license for a federal charter so it would be regulated by the Office of the Comptroller of the Currency. The DFS objected, and in subsequent litigation it argued that the bank's move was an attempt at regulatory arbitrage. The matter is pending.
Cuomo Bridge
Lawsky's aggressive enforcement also yielded more than $6 billion in fines and penalties for the state – the majority of it coming from a BNP Paribas SA settlement over sanctions violations – money that allowed Cuomo to run balanced budgets and fund major infrastructure projects. Among them was a new bridge over the Hudson River, named for Cuomo's late father Mario, who served three terms as New York's governor.
During Vullo's shorter tenure, the DFS collected roughly $3 billion in fines and penalties from regulated entities, and the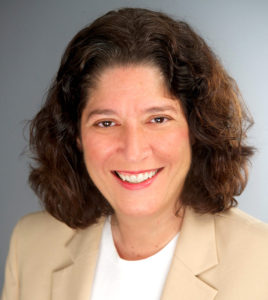 tension between the agency and New York's business community eased, according to Kathryn Wylde, chief executive officer of the Partnership for New York City, a group of business leaders.
"With Maria, there were substantive issues that she undertook that were tough on industry, including health insurers and title insurers, but overall, she treated the office very professionally," said Wylde, who had complained to Cuomo about Lawsky and what was perceived as his shock-and-awe tactics. "Business was very comfortable having a professional regulator there, someone who had no political agenda."
Wylde has already spoken with Lacewell. "She wants to carry on a tradition of having very professional relationships with industry and meet industry players she doesn't know," Wylde said, adding that Lacewell "never messaged she was looking for a prosecutorial role" at DFS.
Copyright 2022 Bloomberg.
Topics Legislation New York
Was this article valuable?
Here are more articles you may enjoy.