Mitchell International's product management and strategy group leader, Shahin Hatamian, recently spoke with Insurance Journal's Elizabeth Blosfield about how technology has been transforming the workers' compensation industry.
"There's going to be a lot more technology coming down the pipeline for insurance companies," he said. "If we are seeing a lot right now, there's going to be even more as we see a lot of these advanced technologies in the market. That's going to put additional burden on the insurance companies."
Hatamian discussed some of the new challenges workers' compensation insurers may face as a result of technological changes, as well as the benefits of the increased use of technology in workers' comp and some of the emerging technologies that are still on the horizon for insurers.
He added that in the future, it will be important for workers' comp insurers to implement the right technologies into their environment to increase efficiency, limit paperwork and augment their workforce.
I think technology-enablement is the key here as to who are going to be the successful companies and the surviving companies of the future in the workers' compensation industry.
"It just speaks volumes to the importance of selecting the right partner and having the know-how to go about selecting the right technology," he added. "It behooves the insurance companies to think along those lines and start beefing up their own internal staff who can help them navigate those obstacles."
You can listen to the full audio interview on Insurance Journal TV.
Insurance Journal: How have you seen technology transforming the workers' compensation industry?
Shahin Hatamian: I think some of the biggest impacts that I've seen over the last few years are in the area of automation. In both the front office and the back office, where the adjusters work, we see a lot more in the way of providing decision support tools and things that will make their job more efficient – having them not deal with a lot of mundane tasks that they used to take on in the past and really having them focus on more critical decision-making tasks and automating the rest of it.
Then on the back office side, in the mail room, we're seeing a ton of automation around elimination of paperwork and moving things toward electronic documents. Whether it's on the billing side with electronic billing, or even on the payment side, electronic payments are becoming more prevalent. In the mail room functions, we're seeing a lot more use of things like OCR technologies – optical character recognition – to automate the intake of the documents. More recently, we are seeing technology such as robotic process automation, or RPA. So, there is a lot of technology happening in the claims offices that is transforming the work of the insurance companies.
IJ: Are there any challenges for insurers with the use of technology in workers' comp? What have you seen as the best ways to overcome these challenges?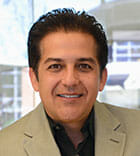 SH: Yes, absolutely, there are always a lot of challenges in adopting technology in any industry, and obviously in workers' comp as well. You know, one of the things, to be honest with you, I think is that the population, the workforce, that is currently in workers' compensation is in transition. We are moving from an aging population of adjusters to a newer generation. As that happens, there's going to be more adoption of technology, but for the time being, there is a bit of an adverseness to the adoption of technology in that regard. There is always going to be this perception that technology might, at some point, eliminate our jobs, again, in any industry. So that exasperates the situation, because you are viewed as needed for the skills that you have, and when you see technology could be taking some of those skills and automating that, it may look threatening. But frankly, the use of technology is not about eliminating positions, but it's really reducing the amount of mundane work that expert adjusters have to do and giving them more bandwidth and time to do more meaningful work.
So that's been one issue. The other issue is around the IT department and the challenges they have – that they are in high demand in the insurance companies, and their bandwidth is very limited because they have to do so much with obviously very little time. There is also the one-time cost of moving things to new platforms and new tools and technologies, so the cost itself is a barrier.
Then I would say lastly, one of the concerns that is very prevalent these days is around security. As you introduce new technologies, you are a little bit cautious because of all of the security breaches that have been happening out there, and you want to be very careful and thoughtful about that.
IJ: I've heard a lot about the use of wearable devices within work places to prevent workers' comp claims, especially within the construction industry. Do you see this trend growing in the future?
SH: I am not seeing a ton of that currently happening in the industry…I see a lot of opportunities there that I think in the next few years we're going to see a lot more of that out in the field. To your specific question around the construction industry, a couple of things I've seen is a company, I don't recall the name, but they had a smart helmet that would measure the brainwaves of the worker to indicate the level of tiredness. If they're fatigued, it would alert them and their managers to that.
I've seen things like augmented reality glasses…The idea for that is for workers like construction workers, that it would improve their job efficiency and accuracy. It could really lead to reduced opportunities for physical strains and slip and falls, because now they can see where they would have to manually maybe sit down and measure something or crawl into a space and do something. Now they can do that more accurately without getting into more dangerous situations.
I've seen things like workers' boots that can actually sense the wetness of a surface, or even for utility workers, it could sense any electrical currents or gas leaks and things of that nature that could, again, lead to increased safety. So, the opportunities are absolutely endless. I think we're just not quite there to see them being out in the field as much, but I think we will definitely see that happening.
IJ: Overall, how do you expect the workers' comp industry to continue to change over the next five or 10 years?
SH: I think we have been seeing a lot of consolidation of the payers, and I think we're going to see a lot of consolidation of some of the partners that supply services and technologies to the payers as well. Those will be the companies that are going to be the acquirers, and the solution providers that have remained more archaic in the way of technology, I think they're the ones that are going to get acquired.
So, we're seeing a lot more of that happening in companies that have not executed well on their road maps of getting their solutions up the technological curve quickly enough. They have been suffering and potentially being acquired. So I think technology-enablement is the key here as to who are going to be the successful companies and the surviving companies of the future in the workers' compensation industry.
Topics Insurtech
Was this article valuable?
Here are more articles you may enjoy.