Hurricane Florence caused extensive freshwater flood damage in the Carolinas and parts of Virginia in September—and about 70 percent of those flood losses will be uninsured, according to RMS.
"The insured loss for Florence will be between $2.8 billion and $5 billion, which includes all the perils that the hurricane would have caused—wind, storm surge and inland flood damage, with inland flood being the main driver of those losses," said Emily Grover-Kopec, vice president of Model Solutions at RMS, in an interview with Carrier Management.
However, the economic losses, which include insured and uninsured losses, will range from $6 billion to $11 billion, which means there is an insurance gap of $3.2 billion to $6 billion, explained Grover-Kopec. (See related story: Private Flood Insurers Not Yet Ready to Fill Massive U.S. Protection Gap).
Approximately $800 million to $1.2 billion of the insured losses will be covered by the U.S. government's National Flood Insurance Program (NFIP), with the remainder placed in the private market, she said.
You might get some help from the government, but it's not going to rebuild your home. There's a lack of appreciation for that issue.
"If you look at take-up rates for flood insurance in North Carolina and South Carolina, it's a typical story of what you'll see across the East Coast and the Gulf, where the highest take-up rates are right along the coast," Grover-Kopec said. In each of those coastal counties, take-up rates for flood insurance (mostly through the NFIP) ranges from 5 percent to 25 percent, she added.
"Once you start to move inland, the take-up rate drops very quickly. When you have an event like Florence, where most of the impact from the storm is from precipitation-driven inland flooding, this is the crux of the issue," she said.
In the flood areas of the North Carolina-South Carolina border region, the flood had a 100-year return period, but there are specific areas just north of that border, such as Lumberton, N.C., where the flooding exceeded a 1,000-year return period, Grover-Kopec explained.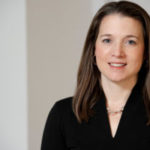 "If you look at the highest-impact area, residential flood insurance take-up rates were less than 2 percent," she said, referring to both NFIP and private insurance coverage.
On the commercial side, the take-up rate for insurance is much higher, with penetration rates as high as 80 percent, said Grover-Kopec. "The problem is it's often included in an all-risks policy, where flood is actually sublimited quite low." As a result, she continued, many commercial policies may find that they're underinsured for flood losses because "the policies are not very expansive."
Grover-Kopec said RMS is working with its insurer clients to help them get comfortable with the flood risk they actually are already writing in a lot of these all-risk policies. "Because they better understand that risk and whether they have taken on too much. Perhaps they need to adjust how they're limiting their exposure, or they could be writing more, gaining more premium and providing more flood coverage to their clients," she said.
If residential or commercial property owners are uninsured for flood, they can apply to the Federal Emergency Management Agency (FEMA) for aid. (FEMA administers the NFIP.) However, the payments generally received from FEMA are much less than the property owner would need to be made whole and much less than what they would receive from an insurance policy, she said.
For example, Grover-Kopec explained that after Hurricane Harvey, the average grant from FEMA for flood-affected households was $4,300 compared to the average insurance claim of $115,000. (These figures are based on a study by Wharton Risk Center.)
The public has a perception that the government will help them out after an event if they don't buy insurance. "You might get some help, but it's not going to rebuild your home. There's a lack of appreciation for that issue."
This article first appeared in Insurance Journal's sister publication, Carrier Management.
Related:
Was this article valuable?
Here are more articles you may enjoy.