During her career, Karen White, the CEO of RMS, has had a front-row seat to observe what happens with companies and industries in transformation and how enormous value—and disruption—can be created.
While some people are afraid of change, White embraces it after a career in Silicon Valley, leading startup tech companies and helping existing ones transform. It is, she told Carrier Management in an interview, where her passion for work lies.
"I have seen this movie before. I would say we're at a moment in the [insurance] industry where staying in place and doing things the way we've done always in the past has become more painful than changing," she emphasized. "I think, in such moments, people, institutions, companies and governments actually can change," White said.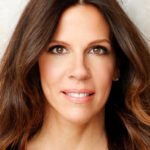 Change happens when the dynamics of an industry are begging for change, and new technology can and must be harnessed to propel that change, White added.
"I believe that in times of disruption, you have to be willing to disrupt yourself while holding onto what is dear and unique and valuable that the market wants of you, but at the same time, understand that the market is moving to another hill and you can either lead, follow or be left behind."
Transforming RMS
White admitted that transformation was needed within RMS as well, which is one of the reasons she was keen to join the company in March 2018.
"What really intrigued me about RMS is that there is an amazing team of scientists and technologists, which really would be hard to replicate anywhere else," she said. "In addition, it has a 30-year history of having developed data and models to feed into this view of natural catastrophe risk. And the third reason, which intrigued me greatly, is that I saw this as another one of those transformative moments."
RMS has had a few issues to deal with, such as the failure to deliver on some of its promises to the industry, she said, pointing to the repeated delays in the delivery of RMS(one), the company's former platform.
"RMS had lost credibility in a deep way in the market, but, I would say, the market was really rooting for RMS to come out of it and be successful," White said. "The industry relied on RMS, but we had taken a quite well-deserved black eye for not delivering, time and time again, over years.
The other major challenge for White was to keep all that's great about RMS while making the kinds of dramatic changes that were needed. As a result, during the past two years at RMS, she has focused on getting the company to reinvent itself. "That doesn't mean you blow up all that's good about RMS—the well-admired team and the wealth of data and models that we've evolved over many years," she affirmed. "We needed to turn it into a company that delivered on these new promises, but also a company that advanced into the next phase of technology while continuing to evolve the model sciences it always had," she continued.
The industry demanded more from RMS. "We are responding, and the market is noticing."
"Transformation means you need to change, and we've changed in a variety of ways," White emphasized.
Rebuilding Credibility
In terms of repairing customer relationships, White made an effort to meet with most of RMS' clients, one by one.
"Once we figured out what was going on and what we could do, we were very clear and transparent about our failures, why we had failed and our understanding of the impact on our customer base," White recalled.
"We apologized to the market. We acknowledged it would take time to build back the trust and credibility that we've lost and that we were asking for that time," she said. "I think that's the only way to do it, to have integrity about it and understand what went wrong and be truthful about it rather than spin it."
By listening hard to customers, RMS was then able to work on delivering the next generation of products, she affirmed.
Enhancing Technical Skillsets
White said that RMS is well on its way with its new strategy, which is all about enhancing its technical skillsets. Indeed, one of her first jobs as CEO was to replace the entire executive leadership team—other than Mohsen Rahnama, who runs the model group.
White explained that while RMS had all the pillars of success on one side of the business in terms of people and models, "we were missing leadership and technical skillsets on the other side of the house to bring all that together—people who could work arm-in-arm with our great modeling team and our other tech teams."
She said the new executive team is focused on bringing to RMS new technologies and experts in new technologies, such as artificial intelligence, machine learning, cloud computing, big data and platform architecture. All these capabilities have been brought into the company in the last year and a half, White confirmed.
"Now we can harness those new technologies to solve the industry's problems in new ways," she said. "We have always only been a natural catastrophe model company and now we're building on that into areas including cyber, agriculture, data, risk analytics and new applications such as exposure management."
She said that the industry can expect more of the same from RMS in the future because there are many underserved markets. "With the protection gaps, we're quite interested in helping the industry create new economic opportunities and a more resilient world…"
Secret Product Sauce
Another challenge for RMS is that it didn't have an institutional understanding of how to get at customer needs. "We care deeply about what our customers want, but translating that into beautiful products that serve the market in general wasn't a secret sauce outside of our model team," she said.
"We had a very fragmented effort. We had 70 different product managers focused in on 400 very different products. Now RMS has consolidated all of its product work under one roof, which enables it to optimize all its resources "to create more interesting solutions for our customers."
One addition to its portfolio of products was the launch last year of RMS Risk Intelligence, described by RMS as "an open and flexible platform built to enable better risk management and support profitable risk selection." (RMS announced it was sunsetting the RMS(one) platform with the launch of RMS Risk Intelligence.)
The company also has entered into the analytics market beyond the models to provide greater insights into areas at risk so products can evolve, White said.
She admitted it was a mixed picture at RMS "because some of the things that were being done previously at RMS were darn near perfect. You just wanted to put them in a bubble and not change anything." However, others functions needed to evolve and become more efficient. "Things were taking too long or the dots weren't connected. We felt like many companies to our customers when you have many people calling about many different products."
One of the biggest changes RMS has made is that it has consolidated all of its product work under one roof instead of across different divisions. "Now we're really able to see from the market inward and then look across everything we have—whether it's data, models, science, software, platform, applications or whatever else we have to serve our customers better. How in combination do we apply these things to solve a very pinpoint or very broad set of needs of our customers?"
Industry Ripe for Transformation
White discussed some hard truths about the insurance industry that demonstrate it is ripe for transformation and possible disruption if companies don't embrace change and the technology needed to facilitate it.
For example, she noted, the industry isn't generally keeping pace with the evolving risk needs of clients. White cited the growing insurance protection gap (which Swiss Re in September 2019 put at $1.2 trillion), unmodeled risks (which exacerbate the protection gap) and $21 trillion of intangible assets on the balance sheets of S&P 500 companies. These assets include data and intellectual property, brand and reputation (which are generally underinsured).
"When these transformations happen and these disruptions occur, there are a couple of common factors. One is the market dynamics—the trends going on in the world make it impossible to stand still," White said.
She took the role at RMS because she saw a great opportunity in an industry that is transforming. "I think technology can be harnessed in new ways to transform the industry."
White admitted that change in the industry can be scary for employees and customers. "We tend, as people, I think, to hold onto the past. We only change radically when the pain of not changing finally outweighs the pain of changing. And I think that's true with people, institutions and companies. Managing through that change certainly is a challenge."
That's why it's important in times of transformation to focus on your customers, employees and the market—bringing them along with you with "constant pacing and communication of how and why things are changing," she continued.
Looking Back on a Transformative Career
White said the story of her career is a little different than many people in the insurance industry because she has been in tech her whole life. "I got my first job in tech when I was 14 years old, working as a computer operator in Washington, D.C., at a time when tech was emerging as a business. I found what I loved really early, and I stuck with it."
She admits that she has been fortunate in her career to be at the right place at the right time.
By the time she hit her 20s, White was running a global tech company and her first Silicon Valley role was at Oracle, reporting directly to CEO Larry Ellison. "By the time I joined Oracle in 1993, the business had lost around $60 million dollars the year before, had hit some difficult times…So, it wasn't an obvious leap to take."
But the business model of the company was changing. Indeed, during her seven years at Oracle, it transformed from a database provider in client-server computing to a global strategic database platform and mission-critical application leader as Internet computing emerged, also capturing the market of Internet companies as they emerged. During those years, its revenue grew to $10 billion and profits increased nearly 65 times, she said.
"I got a first-row seat there [viewing] transformation and what happens with value creation through transformation. At the start, we measured e-commerce at zero; now it's $3.5 trillion."
Living and breathing such a transformation has shaped and informed the rest of her career. "I've always worked with real-value companies that are transformative."
During her career, she said, the companies she has either led or helped to lead "have grown in market capitalization by more than $165 billion" while she was in leadership roles. "It is all about the value that technology can create."
From Oracle, White went on to run a multibillion-dollar fund in the private equity and venture capital sector called Pequot Capital and focused on bringing new tech businesses to life in the security and enterprise sectors. "I learned a ton about building a brand and building something from nothing and entrepreneurial startup approaches to new technologies coming successfully to market that are disruptive, although we didn't use the word disruptive at the time."
After Pequot, she worked at a network management company, called SolarWinds, an IT and network management software company, which was very disruptive to the old players in that space. "We were growing at 50 percent a year with a 54 percent net profit, and we ended up being very successful," White confirmed. At the height of the financial crisis in 2009, the company was listed on Nasdaq with a successful IPO, which valued the business at nearly $1 billion.
Following her stint with SolarWinds, she led a file management tech startup called Syncplicity, which in 2009 was offering early cloud-based file management. At the time, she recalled, everyone was saying, "I'm not taking my confidential files into the cloud." Nevertheless, the company was able to work successfully with governments, financial institutions and enterprises, taking data into the cloud for the first time in 2008, 2009 and 2010. She led the company from its first product launch to 30,000 customers, culminating in the acquisition of Syncplicity by EMC in 2012.
Before she took the role at RMS in early 2018, White was president and COO at Addepar, a fintech company that serves the investment industry with data and analytics solutions that are replacing legacy systems. She admitted that the role had a "profound impact" on her. "We figured out something that no one else had. We figured out a way that we could get transparency for investment management on this platform, which had never been done before. So, people could make informed decisions based on that data and actually see what they had and what they were doing."
White recalled that at the time, people laughed and questioned why the most sophisticated investors in the world would want to do business with this little startup. It's never going to happen, these naysayers said at the time. "Fast forward to today, Addepar now has more than $1.7 trillion on its platform, so it was highly disruptive, a very successful business," she said.
The big lesson from this experience, White added, was that when an industry—even a highly regulated industry like financial services—is ripe for disruption, and there are important gaps in what the market needs and what is being delivered, it can happen at a surprisingly rapid pace once the momentum kicks in. "Innovation becomes the tailwind."
This article first was published in the March/April printed edition of Insurance Journal's sister publication, Carrier Management. It appeared online on March 17.
Related:
Topics InsurTech Tech Customer Experience
Was this article valuable?
Here are more articles you may enjoy.