A new insurance services business, called Astaara Company Ltd. (ACL), has been launched to protect maritime companies from cyber threats
Offering risk management, underwriting and analytics, London-based Astaara will work with shipowners and ports operators to decrease their vulnerability to cyber attacks while helping them minimize the cost and disruption after a cyber event, said the company in a statement.
ACL is made up of three elements – Astaara Risk Management, Astaara Underwriting and Astaara Analytics. The latter will support the company's risk management and underwriting activities.
All three limbs of the business have a marine and cyber focus, said Robert Dorey, Astaara's group chief executive, in emailed comments.
However, Astaara Underwriting will look for offer other lines of insurance in the future, he affirmed. "We concentrating on the launch of the first line – maritime cyber – before onboarding the next line."
Astaara is targeting customers with inland fleets, ocean going fleets in any trade as well as ports and terminals and offshore operators, which include supply ships, floating acccommodation, installation and drill ships, he said. Astaara's marine cyber insurance product is being offered globally, with the exclusion of sanctioned jurisdictions.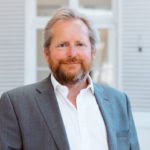 The underwriting part of the operation is being conducted by an ACL subsidiary called Astaara London, which is a managing general agent regulated by the UK Financial Conduct Authority. Astaara London will soon be renamed Astaara Underwriting, Dorey noted.
"The insurance business is behind the times when it comes to cyber threats to maritime companies. It is only by listening to and responding to what the maritime community needs that you can create a solution that is relevant and necessary," said Dorey in a statement that accompanied the announcement of the launch of Astaara.
"Astaara's multidiscipline offering is the response to an entrenched and siloed market and AstaaraCyber is the product that maritime companies want," he added.
"We look forward to supporting our clients positively throughout the cyber security lifecycle, helping them manage their risks, protecting their business and ultimately taking some of their risk," said Chief Cyber Officer William Egerton.
Managing Director James Cooper said the company is "recruiting leaders in their field to provide real value-add advice and direction to our clients so they can improve their cyber security posture."
"Cyber incidents impact all parts of a business and AstaaraCyber will make our clients more resilient and improve their recovery," he continued.
Astaara is an appointed representative of Ambant Underwriting Services Ltd., a London-based managing general agent and MGA incubator.
In his emailed comments, Dorey explained that Astaara Underwriting will work under the umbrella of Ambant in order to achieve regulatory approval as a start up "in the most efficacious manner."
The company will transition out of its appointed-representative status after two years of trading at the earliest, said Dorey, noting that the capacity offered will be "A"-rated or better, and underwriting will be on non-Lloyd's paper.
Why the name Astaara? The company's website explained that Astaara is the ancient Persian name for the first navigation tool to determine a boat's position, using "a known celestial body to establish latitude."
Astaara, the company, aims to chart "the uncharted world of cyber risks to achieve balance sheet resilience and protection," the website continued.
Was this article valuable?
Here are more articles you may enjoy.