This edition of International People Moves details appointments at Chubb Global Markets and two brokers, Willis Towers Watson (WTW) and BMS.
A summary of the new hires follows here.
Chubb Global Markets Promotes Kirk to Head of Marine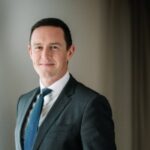 Chubb announced the appointment of David Kirk as head of Marine for Chubb Global Markets (CGM), the company's London Market wholesale and specialty business that includes its Lloyd's platform.
Kirk is currently cargo product head and deputy head of Marine CGM. In his new capacity, he will assume responsibility for the oversight and development of CGM's Marine portfolio underwritten in the London wholesale market, including the cargo, fine art & specie, hull, yacht and marine liability classes.
Kirk joined Chubb in 2005 and rose through the ranks to become marine cargo product head for CGM Syndicates 2488 and 1882, before moving into his current role as deputy head of Marine. He is a Chartered Fellow of the Insurance Institute.
He succeeds Mark Edmondson who, after eight years in the role, assumes a new position as consultant marine underwriter for CGM, providing technical underwriting and special project support to Chubb's Marine team. Edmondson's role will include the leadership and continuing development of the hull, yacht and marine liability classes written by CGM's London market platform.
Both are based in London, with Kirk reporting to Robert Wilson, chief underwriting officer for CGM, and Andrew Williamson, executive vice president Marine, Overseas General Insurance. Edmondson will report to Williamson and Kirk. The changes are effective July 11.
"I am delighted with David's promotion to Head of Marine for Chubb Global Markets. It reflects the enormous contribution that he has made to CGM and is the culmination of a long-established succession plan for Mark," commented Wilson said. "Having been a valuable member of our Marine team for more than 16 years, David brings to the role a wealth of insight, understanding and experience, which will help us pursue continued growth as we innovate and create new solutions for our clients."
"Mark has made a huge contribution to the growth and profitability of our business over the last eight years. CGM's Marine portfolio has thrived under his exceptional leadership, and we will undoubtedly continue to benefit from his wealth of experience in his new capacity as consultant marine underwriter," said Williamson.
***
WTW Names PwC's Tahir Thomson for Risk and Capital Mgmt. Team
Insurance broker WTW announced the appointment of Kartina Tahir Thomson to the company's Insurance Consulting and Technology business. In the new position, Tahir Thomson will play an integral role in helping insurers to enhance the value of their risk and capital management capabilities, as well as providing advice on key strategic governance and regulatory issues. She began the London-based role on July 1, 2022.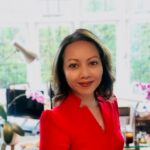 A senior industry figure with over 20 years' actuarial, risk, governance and regulatory experience, Tahir Thomson joins from her previous post at PwC where she was part of the leadership team in insurance, asset and wealth management regulation. Prior to PwC, she was at the Bank of England, leading the supervision of firms in the London market and general insurance retail and commercial markets, where she was also pivotal in the implementation of Solvency II.
Tahir Thomson continues to hold leadership and senior positions in the actuarial profession, including her role as council member of the Institute and Faculty of Actuaries (IFoA) and chair of the IFoA Foundation.
***
BMS Announces 4 Senior Hires for Asia Team
BMS, the independent re/insurance broker, announced its continued Asian expansion with the appointments of Dominic Morrison and Toby Hooker.
Based in Singapore and Hong Kong, respectively, Morrison joins as director and Hooker as a broker, and both will be integral to BMS Asia's expansion into the specialty lines sector.
Most recently, Morrison led the fin/pro and specialty lines broking division at Howden Specialty Asia Pacific, with a focus on Southeast Asia and Australian business. Morrison began his career as an underwriter at QBE in London before specializing in Asian affinity business in Singapore. Experienced in offering tailored end-to-end solutions, both on a wholesale and reinsurance basis, he has worked with some of the largest retail banks' finance and leasing departments, manufacturers, and financiers across Asia.
Joining BMS Asia from the London insurance market, Hooker has worked in the industry since 2017, predominantly within financial institutions. He began his career at Willis Towers Watson in the major accounts division before specializing in the asset management and hedge fund space with AssuredPartners London.
Additionally, Cathy Lai and Sagar Mehta join BMS as business development lead and associate director, respectively. Lai will be based in Hong Kong, with Mehta in Singapore.
Lai will be responsible for driving BMS' business growth in Asia. She has more than 13 years' experience in broking and advisory, predominantly in M&A insurance solutions and general insurance. She joins BMS from Aon Hong Kong.
Mehta joins BMS's fast growing and well-established private equity, M&A and tax practice. He has more than 10 years of working experience in broking and advisory, mostly spent on M&A insurance solutions and joins BMS from Willis Towers Watson in Singapore.
Topics Leadership Willis Towers Watson Chubb
Was this article valuable?
Here are more articles you may enjoy.