Companies have for some time been diversifying, and sometimes curbing, their appetite for multimillion-dollar sports sponsorships, so an enterprising insurance company president saw that trend as an opportunity to get his company's name out there in a big way.
Encompass Insurance President Tom Ealy wanted to create an event that would promote the large, but not well known, insurance company. He also saw an opportunity to give his insurance agent clients what just about everyone in the business really wants: The chance to play a little golf.
Ealy contacted The PGA and worked out a deal to put the company's name on a tournament, and convinced his board that the multimillion dollar investment was worth it. So Encompass joined a number of insurers with their name on a golf tournament, such as Farmers, Travelers and Zurich.
The Encompass Championship in Chicago from June 17 to 23 will feature a Pro-Am format during the first two rounds of competition on Friday and Saturday pairing Champions Tour professionals with celebrities and amateurs. Sunday's final round entails Champions Tour professionals competing for the individual title and the $1.8 million dollar purse. Proceeds from the tournament will benefit local charities.
Professionals who have signed on to play include: Ben Crenshaw, Hale Irwin, Tom Kite, Bernhard Langer, Nick Price, Fred Couples, Fred Funk, Jay Haas, Tom Lehman and Corey Pavin. Celebrity participants include: Actor Dennis Haysbert, former Chicago Bulls players Toni Kukoc and Scottie Pippen, Chicago Bears head coach Marc Trestman, and former NFL players Joe Theismann and Brian Urlacher.
The venue is the North Shore Country Club. Designed by the British firm Colt, MacKenzie and Allison, the course opened in 1924 and has hosted the 1933 U.S. Open Championship as well as the 1939 and 1983 U.S. Amateur Championship and the 2011 Western Amateur Championship.
Encompass Insurance, a wholly owned subsidiary of Allstate that distributes its products through independent agents, secured the event in the company's home market of Chicago for the next three years.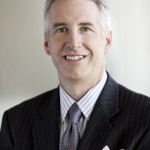 Getting a tournament was a project that was high on the list for Ealy, who came to the company from a post as national partner of the Midwest region for Willis Group Holdings North American nearly two years ago knowing what exactly what he wanted to do: build the brand, expand customer loyalty and hold a PGA golf tournament.
"It's very intuitive and quite clear frankly that golf was one of the best ways to achieve those objectives," he said.
Soon after taking the helm at Encompass Ealy contacted PGA officials knowing sponsor pocketbooks had been challenged for some time, and hearing that the normal set of title sponsors for The PGA was growing increasingly reluctant to invest big dollars.
Encompass was able to pick up a sponsorship when Outback chose not to renew its sponsorship of Pro-Am in Tampa, Fla. Last year Encompass hosted that tournament in Tampa, the Encompass Insurance Pro-Am of Tampa Bay, and by agreement with The PGA they were able to bring a tournament to Chicago. Encompass signed a four-year contract with The PGA. Year one was the 2012 event in Tampa.
For Chicago it's a return to the city of a large pro golf event. Chicago has not hosted a Champions Tour event in more than 10 years, and there's no permanent tournament event on The PGA Tour in Chicago. This year the BMW Championship is coming to Chicago for one year only, but after that the Encompass Championship will be the only permanent professional tournament in Chicago.
Ealy also believes the timing is ripe to put the company's name on a senior's tour, as several big players are coming of age within the next decade – the lower age limit is 50 – to qualify to play in the Championship: Vijay Singh, who just turned 50; Scott Verplank (48); Paul Goydos (48). Not too far behind in age are players like Steve Stricker (46), Angel Cabrera (43), K.J. Choi (43), Ernie Ells (43), Jim Furyk (43) and Phil Mickelson (42).
"If you look at who's coming out in the next few years, the level of competition, the shape these guys are in, it's really a whole new tournament," Ealy said, adding that he wants to keep the tournament going well beyond the next three years. "I fully expect that we are going to have a tournament that lasts for the indefinite future. We really did this with a long-term vision in mind."
Ealy wouldn't disclose what Encompass paid in sponshorship fees, only that the company got a deal. Despite whatever deal Ealy said he got, to get the tournament Encompass had to fork over what was likely a hefty title sponsor fee, plus the cost of activating the event, including entertainment, and advertising.
The key to making such an event a payoff is activation, according to William Chipps, senior editor of IEG Sponsorship Report.
"Activation is the key to successful sponsorships," Chipps said. "It's about fully leveraging all available assets – media, hospitality, tickets, etc. – to get the biggest bang for the buck. A company that sits back and hopes for the best probably won't get much return on the investment."
In fact, IEG is projecting significant sponsorship spending growth for 2013 despite continued economic volatility. The company predicts a 5.5 percent increase in sponsorship spending by North American companies over 2012, and a 4.2 percent hike globally.
To earn a spot in the tournament Encompass' independent agents had qualify during a four-month promotion based on new premiums generated.
Ealy wouldn't disclose how much agents had to generate to qualify, but said that "we made it so that there was a very level playing field so that every agent in the court would have a legitimate shot to qualify."
Thanks in part to that competition, Ealy said the company is already reaping the benefits from their efforts and outlay.
"We're getting above a baseline," he said, referring to measuring the lift they got from tournament promotion. "I can say that we got 15 percent of lift above the baseline from new production from agents who participated in this incentive program."
Following that lift is the question of whether the event achieves Ealy's primary goal of raising brand awareness.
Prior to tournament week the company took a survey to measure that brand awareness, and they will measure the awareness via surveys in the weeks and months following the tournament to determine what the lift the company got in terms of brand awareness among consumers, according to Ealy.
"This is a multimillion dollar investment for Encompass," Ealy said. "This is our most significant marketing investment in a long time."
Marketing has not been a strong point for the company. Encompass is an established company with a 75-plus-year history, but is relatively unknown. Allstate acquired it in 1999 from CNA. The Encompass brand has been in existence since around 2000, when it was rebranded from CNA Personal Insurance.
"We're just not a household name, it's not our goal to be a household name, but we have to have a brand that resonates," Ealy said. "We want to be a more respected brand that's known to the customers that we appeal to."
Those customers are the some 2,800 independent agents through whom Encompass distributes its products and services. And it's a good bet that most of them like golf, Ealy said.
"Insurance agents are golf mad," Ealy said. "They just love golf. One, you can do business on the golf course. You've got someone captive for four to six hours. And two, you can really build strong bonds that way."
The Encompass Championship airs on the Golf Channel:
Friday, June 21
11:30 a.m. – 1:30 p.m. CDT
Saturday, June 22
2 p.m. – 4 p.m. CDT
Sunday, June 23
2 p.m. – 4 p.m. CDT
Was this article valuable?
Here are more articles you may enjoy.