On today's anniversary of the 9/11 terrorist attack against the United States, the Insurance Institute for Business & Home Safety (IBHS) joined with citizens across the country in remembering those whose lives were lost and the sacrifices that were made.
Julie Rochman, president and CEO of IBHS, said today is also a reminder of the importance of being prepared and vigilant in the face of possible future terrorist acts on U.S. soil.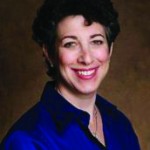 "As Americans, we pay our deepest respect today to the brave first responders on 9/11, to the families and communities devastated by the loss of loved ones that day, and to those who have worked diligently to keep our country safe from terrorism since then," said Rochman.
Rochman said the federal government's terrorism insurance program is one of the keys to protecting the nation's economy in this age of terrorist attacks.
"One of the most important mechanisms put in place as the result of the 9/11 attack to maintain the nation's economic security was the Terrorism Risk Insurance Act of 2002 (TRIA). This law, which has been reauthorized twice, is still a critical tool for businesses and communities against a highly unpredictable risk, and it should be extended before it expires in 2014," Rochman said.
She said the federal backstop that TRIA provides in the event of a truly catastrophic terrorism act is "essential to the stability" of the nation's business sector.
"Without TRIA, commercial policyholders, particularly in large urban areas, near landmark properties or involved in critical infrastructure, would have difficulty securing insurance coverage. This, in turn, would cause real estate and financial conditions to deteriorate in those areas. While mitigation techniques to strengthen buildings and business continuity plans are vital to reducing risk, they are wholly inadequate with respect to replacing the financial and economic security provided by TRIA," Rochman said.
Rochman, whose organization focuses on building safety, said while there are mitigation techniques to strengthen buildings against blasts and other types of attack, they cannot sufficiently protect against terrorist acts for several reasons:
Security against terrorism tends to be very site- or structure-specific, making it more difficult to identify and implement solutions.
Many experts' landscape and layout recommendations to protect against terrorism are not feasible in urban settings.
Blast protection devices may not be effective if the pressures exerted on the building are too great.
Mitigation requires a systems-based approach, not just the strengthening of one component, making it more expensive and harder to completely implement.
"Business and community preparedness, just as with natural disasters, makes residents and businesses more resilient and able to recover as quickly as possible from major incidents. However, planning alone cannot fully negate the unique risk created by terrorism to the point that it can be fully managed by private insurers.
"These limitations are not a reason to abandon mitigation or initiatives to create a preparedness culture, but rather recognition that a comprehensive terrorism risk management strategy should include the federal financial risk management component provided by extension of TRIA," said Rochman.
Legislation has been introduced in the House of Representatives to extend the federal reinsurance program, although no action is likely until next year.
If Congress fails to renew the program, some insurers will be forced to reduce their terrorism exposures, according to a report from Fitch Ratings.
Source: IBHS
Was this article valuable?
Here are more articles you may enjoy.