A recent report from McKinsey & Co. had some bad news for local property/casualty insurance agents— many of them will be out of business within the next five to 10 years.
McKinsey contends that "the economics of the traditional agent model are beginning to unravel."
This isn't the first time—or probably the last—that a consulting firm has written an obituary for the local independent insurance agent.
It's also not the first time independent agents have disagreed with a consultant's pessimistic conclusion.
Predictions of the demise of independent agents get headlines "about every eight to 10 years in one report or another" and then go away, according to Bob Rusbuldt, president and CEO of the Independent Insurance Agents & Brokers of America—the Big "I."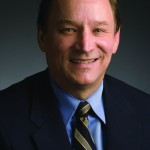 Rusbuldt thinks the McKinsey prediction is "dead wrong" for a number of reasons.
For one, Rusbuldt says, the McKinsey report wrongly lumps independent agents in with exclusive channel or captive agents. He believes captive agents may be in trouble but not independent agents because many are already doing some of the very things McKinsey says they need to do to survive.
Rusbuldt contends that McKinsey overlooks trends that are running in agents' favor, including a jump in agency start-ups, the movement of captive agents into the independent agency system, and the consumer trend of buying local.
There are also signs that many consumers who buy through a direct channel end up switching back to an independent agent.
McKinsey overlooks some of the changes independent agencies have made to compete in the digital age, Rusbuldt also says.
"Technology is going to help the independent-agency system, not hurt it," he says. "The initiatives that are underway are going to position us for a future. I think the future is bright, and the reason it's bright is because these are small business owners. They're entrepreneurs."
Perhaps the biggest question Rusbuldt has for McKinsey is this: If independent agencies are dying, how is it that between 2010 and 2012 there were more than 1,000 new ones started, increasing the total from 37,500 to 38,500?
"That number is after all of the M&A [merger and acquisition] activity that took place in the independent agency system. Having a net 1,000 new agencies doesn't seem to support what McKinsey's saying," Rusbuldt says.
What McKinsey Said
The McKinsey report entitled, "Agents of the Future: the Evolution of Property and Casualty Insurance Distribution," looks at forces that are affecting P/C insurance agents and their carriers in auto and to some extent in small commercial lines. The title of the key chapter says it all: "The End of An Era for the Local Insurance Agent."
Local agents still serve an important role as advisors and intermediaries, according to the report, but carriers and customers (both retail and small business) place less value today on activities performed by local agents than they used to, and this is increasingly calling into question what role they will play in the future.
"Where agents once served as the front line in risk selection and pricing, advances in predictive models are making this role obsolete. The agent was once the face of the insurance brand; now, customers increasingly use multiple channels to connect with their carrier. Perhaps most disruptive to the traditional agent value model, auto insurance – which accounts for 70 percent of personal lines premiums – is fast becoming commoditized," McKinsey says.
According to McKinsey, the other forces working against local agents include more direct service contact by carriers with customers through technology, heavy brand advertising by national auto insurers, use of predictive analytics in underwriting that diminishes the role for agents in risk selection and pricing, and increasing pressure on carriers to lower expenses including agent commissions.
Over the next five to 10 years, McKinsey predicts:
Most personal lines and small commercial customers will interact with their agents and carriers across the full range of channels: in-person, through mobile devices, and by phone, Internet and video conference.
Carriers will continue to use technology to increase their direct interaction with the primary customer, delivering more consistent service at a lower cost.
Agents will be compensated only for the unique value they deliver to the customer and the carrier.
Carrier agent management models in both the independent (IA) and exclusive (EA) channels will focus resources on those agents that
deliver profitable business.
Winning agents will deliver tailored and relevant expertise and excel at multichannel marketing, while increasing their scale and operational efficiency.
What McKinsey Doesn't Say
McKinsey doesn't say all local agents will be out of business. The report even suggests that agents will remain important and that while the number of local agencies will decline, those that remain will be stronger. They will be stronger because they will have focused on a target market, developed an expertise of value, or become highly efficient and able to do more with less commission.
McKinsey concludes that the survivors will fall into one of a handful of categories of agencies: they will be commercial lines agencies, or large multi-line agencies; agencies with low cost models that may be part of a network or aggregator; or small agencies serving a specific niche or target market; or small virtual agencies with no real physical location.
"Many agents are not currently positioned to succeed in a world where scale and operational efficiency, sophisticated marketing tactics and deep product expertise are critical," the report says.
McKinsey maintains that the more dependent an agency is on auto insurance, the worse the future looks because total auto premiums written will decline or at best grow only slowly in years ahead due to usage-based insurance, price competition from commodity-oriented providers, and fewer accidents.
Also, in the consultant's view, direct channel sales where there are no commissions will continue to grow at the expense of the exclusive and independent agents' share and carrier spending on marketing and technology to maintain multi-channel capabilities will be taken out of the pot that is now reserved to pay agent commissions.
Big "I" Response
In a recent five-part interview with Insurance Journal's Andy Simpson, Rusbuldt addressed what he sees as the McKinsey report's findings and failings. That discussion turned into a broader discussion of where Rusbuldt believes independent agents are today, how well they are adapting, and where they will be in five to 10 years.
The following excerpts are from the first installment in the interview. In coming days, Insurance Journal will publish excerpts from the remaining segments. For the full podcast, visit https://www.insurancejournal.tv/.
Let's start with some of the trends that McKinsey says are affecting agents today. It seems that some of these trends are really not all that new. First, what about the multi-channel shopping by more and more auto insurance customers? How does this affect independent agencies?
Rusbuldt: There are three primary distribution channels — direct, the captive or exclusive channel, and independent insurance agents — and those channels have been in existence for many years now. Interestingly, independent agents, and exclusive agents in many instances, have moved in and/or are moving into the direct-channel marketplace by competing online and in ways that the directs have used. At the end of the day, what consumers are looking for are value, price, convenience, and professional advice and counsel. Independent agents have a huge advantage over both exclusive agents and over direct writers. Consumers need to be educated on what that value-added proposition is.
With things like the Consumer Agent Portal, with trustedchoice.com, agents are competing with the directs in ways that have never been envisioned in the past. In essence, independent agents are themselves becoming multi-channel operators.
Let's talk about that Consumer Agent Portal a little bit later. What about the other force McKinsey cites, which is the branding, through billions of dollars in advertising, that's going on by national auto insurers? That's got to hurt local agents, doesn't it?
Rusbuldt: No, and in fact, agents can build on that. If you look at where most of that money's being spent, it's by the directs and the large exclusive-agency companies. There are very few, just a couple, of independent-agency companies that do any significant advertising, promoting their brand in any way. Independent-agency companies have always said that the local brand of their distribution force is of primary concern, and that what they build upon is the local-agent brand. Those super-regional companies, those regional, those one-state companies, they don't have the money to compete with the GEICOs of the world, and they are going to have to rely on their local independent agencies to promote themselves as the trusted advisors in their communities. When people talk about all the money that GEICO's spending, frankly, that's their business and that's their model, but it is not the primary model of independent-agency carriers.
How about digital trends — the increasing direct contact by insurers with customers for service and claims and the expanding use of predictive analytics for underwriters? Do these trends tend to marginalize local agents, or is there an upside?
Rusbuldt: Here's where McKinsey makes a mistake is they make a lot of assumptions and draw conclusions by lumping exclusive-agency operations with independent agencies and exclusive carriers with independent-agency carriers. Most of that trend is happening on the exclusive or captive side, where they are contacting their customers directly. On the independent-agency side, we have to remember that the independent agents own their expirations. They own their customer lists, not the carriers. There is a bright line of demarcation on the independent-agency side, and most of the direct contacting is done on the exclusive or captive side.
McKinsey also cautions that agents have to deal with pressure by carriers to lower commissions, and they have to learn to do more with less. Has there ever been a time when this hasn't been the case?
Rusbuldt: That's a really good point, Andy. There has always been pressure on commissions, ever since I've been in the industry, for nearly 30 years. What makes it an interesting industry is there is so much competition out there, both for consumers and for shelf space in independent agencies. You have to be competitive in what you offer your distribution force. You want your products on the shelf where consumers are going to be and not on the back shelf. Yes, there is pressure on carriers to become more efficient, to reduce expenses. There's a great deal of pressure on independent agencies to make their work flows more efficient, to use technology in their agencies, to be more productive.
That pressure is probably more severe now than it's been in the past because of the recession we just went through, the fact the economy's not really growing all that much. Those pressures do exist, they will continue to exist, but you make a good point — they've always existed to some degree.
Rusbuldt on McKinsey and the Future of Independent Agents:
Read: https://www.insurancejournal.com/news/national/2013/10/28/309300.htm
Read: https://www.insurancejournal.com/news/national/2013/10/29/309305.htm
Read: https://www.insurancejournal.com/news/national/2013/10/30/309313.htm
Read: https://www.insurancejournal.com/news/national/2013/10/31/309315.htm
Read: https://www.insurancejournal.com/news/national/2013/11/01/309318.htm
Was this article valuable?
Here are more articles you may enjoy.