There is a new political wrinkle in the attempt to stave off flood insurance rate hikes across the country.
The Senate has attached an industry-supported bill to streamline agent and broker licensing to its bill to delay flood insurance premium increases for four years.
The packaging of the two bills – the Homeowner Flood Insurance Availability Act (S.1846) and the National Association of Registered Agents and Brokers Reform Act (S.534) – is "good news" that could help the NARAB bill while not affecting the flood bill, according to John Prible, vice president, federal government affairs for the Independent Insurance Agents and Brokers of America (Big "I").
The pairing of the two (to create S.1926) means that the NARAB bill is effectively part of the flood bill and they will both either pass or fail together. If passed by the Senate, they will then be sent along to the House as a package, Prible said.
The House passed an almost identical NARAB bill in September (the third time it has done so) but House leadership does not support the Senate flood insurance delay so negotiations would likely have to take place on the flood portion of the packaged bill for both measures to advance.
The Big "I" supports both measures but has been trying to get NARAB passed for several years.
Supporters of NARAB fear Sen. Tom Coburn, R. Okla., will block consideration of the NARAB bill if it is voted on its own. Coburn is pushing an amendment that would permit states to opt out of the NARAB requirements, which the Big "I" says is really an attempt to undermine the whole purpose of the legislation.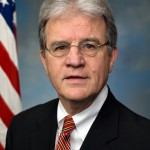 The NARAB legislation would create a nonprofit board – on which state regulators would have a majority – for insurance agents and brokers to obtain approval to operate on a multi-state basis. This board would establish standards for membership that supporters say exceed the existing requirements in any state. An agent or broker seeking approval would be required to be fully licensed in his or her home state and satisfy membership criteria, but once approved the agent or broker could obtain the regulatory approval necessary to operate in any other selected jurisdiction.
"NARAB II is vitally important for tens of thousands of Big 'I' members who operate on a multi-state basis," Robert A. Rusbuldt, IIABA president and CEO, said in September.
The NARAB bill is also important for wholesale insurance brokers operating across state lines, according to the National Association of Professional Surplus Lines Offices (NAPSLO).
Prible said if NARAB does not pass along with the flood bill, his association may try to attach it to something else, perhaps renewal of the federal terrorism reinsurance program.
The Senate could vote on the package next week. The Senate flood bill has 30 co-sponsors. The NARAB bill has about 27 co-sponsors.
The $1.1 trillion government funding agreement passed by Congress last week includes language to postpone for about eight months some of the flood insurance rate hikes triggered by reforms passed in 2012. But the budget language does not go as far as hoped by some Senate lawmakers who want to delay most of the rate hikes caused by the Biggert-Waters Flood Insurance Reform Act for much longer — up to four-years.
The House has a proposal that would delay flood increases for only six months. This bill (HR 3370) has 117 Democratic and 51 Republican co-sponsors but faces opposition from key Republicans including Rep. Jeb Hensarling (R-Texas), who chairs the House Financial Services Committee that has jurisdiction over flood insurance.
House Speaker John Boehner has said the House will not support a four-year delay.
Topics Agencies Legislation Flood Politics
Was this article valuable?
Here are more articles you may enjoy.