If the average auto insurance liability premium paid by consumers in minority and low-income neighborhoods is more than 2 percent of the median income in those neighborhoods, the auto insurance will be considered unaffordable, under a new index being adopted by the federal government.
The Federal Insurance Office (FIO) within the Treasury Department said it has determined the final methodology and guidelines for the so-called auto insurance affordability index after several years of discussion with industry, regulatory, academic and consumer interests.
"Access to affordable auto insurance is crucial for consumers who commute to work, drive kids to school, and meet the needs of their families," said Michael McRaith, director of the Federal Insurance Office. "This new methodology reflects important feedback FIO has received from a number of key stakeholders, and it is a meaningful step toward better understanding the affordability of auto insurance for consumers and underserved communities all across the country."
The FIO has been developing the rule for several years as part of its authority under the Dodd-Frank Wall Street Reform and Consumer Protection Act to monitor the extent to which traditionally underserved communities and consumers, minorities, and low- and moderate-income persons have access to affordable insurance products.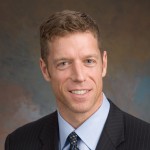 Some insurers and other financial firms considered the task given FIO to be impossible and opposed the use of any numerical index, arguing such an approach is too simplistic to truly measure affordability. While FIO addressed some of their concerns over the methodology and data used, they still criticized the decision to move ahead with the index.
Consumer and civil rights groups have generally supported the methodology and the fixed percentage, although FIO did not incorporate all of the conditions they sought.
After the Index
FIO said it will study and report on the affordability of automobile insurance using the methodology annually. It is not clear what, if anything, FIO will do with its findings beyond reporting them. Auto insurance is regulated by states, not the federal government.
Insurers expressed concern over how the public and policymakers may interpret FIO's reporting of the index in the future.
"By law, the FIO monitors the markets and will report to Congress, which can act on those reports or not," Jimi Grande, senior vice president of federal and political affairs for the National Association of Mutual Insurance Companies (NAMIC), told Insurance Journal.
"What's troubling is that even though the FIO itself recognizes that 'affordability for any individual consumer can be assessed accurately only within the context of that consumer's circumstances,' the conclusions others draw from the office's reports based on aggregated data will not take this fundamental fact into account, or ignore it outright to further an agenda."
2% Solution Debate
The FIO's auto insurance affordability index is calculated by dividing the average annual personal automobile liability premium by the median household income for zip codes identified as being majority-minority or majority low-and-moderate income. If the resulting number is less than 2 percent, insurance is considered affordable, according to FIO. If it is above 2 percent, the auto insurance is presumed to be unaffordable.
The major debate in developing the methodology concerned whether an index of a single percentage is the right approach to defining affordability.
Insurers and other financial firms argued that 2 percent misrepresents the term "affordable" and is unjustifiably low. They expressed concern that it could create a perception that automobile insurance is inexpensive and the price can be adjusted for particular consumers.
The National Association of Professional Insurance Agents (PIA) warned that defining affordability in terms of a percentage could lead to a call to "fix" the problem through some kind of a subsidy.
The Insurance Research Council (IRC) told FIO that the 2 percent figure is arbitrary and that there is no external standard to support it. An affordability index relating the cost of auto insurance coverage to income is an appropriate method for monitoring affordability over time, however, it is not an appropriate method for presuming auto insurance to be affordable or unaffordable, according to IRC.
FIO said that while it recognizes the shortcoming of an index that reduces a complex set of factors into a single formula, it was influenced to adopt the approach after seeing that other federal agencies and even private sector groups use indices to measure affordability. It cited the Consumer Price Index (CPI) by the Bureau of Labor Statistics and the monthly Housing Affordability Index developed by the National Association of Realtors as examples.
In adopting this threshold, FIO said it considered that the overall cost of living varies considerably across the nation and that variation is reflected in part by the variation in household income. FIO said that by basing the threshold on a specific percentage of household income, the measure will adjust, at least in part, for the variations in the overall cost of living and income levels from region to region. Using household income at the zip-code level is superior to other approaches because, among other reasons, it is used to analyze affordability of other consumer products, FIO concluded.
Data Questions
During the rulemaking process, FIO and participating groups raised questions about what premium data to use — quoted or written? liability only or all coverages? non-standard market as well as standard? — and what household income data to use — average or median? national or local?
FIO decided to use average written liability premiums from the standard market only and median income tied to zip codes. It said its thinking was influenced by what data is already available and wanting to control the administrative burden.
Some consumer advocates objected to the use of written premium over quoted premium, arguing that using the actual written premiums overlooks the likelihood that some consumers may not purchase insurance if they receive quotes that are too expensive.
Some insurers argued that using liability premiums only would invite data quality issues because state minimums vary but other insurers supported FIO's view that an affordability index should measure only the cost of mandatory liability coverage. FIO said it decided to use liability premiums only since liability coverage (or financial responsibility limit) is the only requirement imposed by states as a condition of driving or owning an automobile.
FIO said it decided to use only premiums in the standard market in order to diminish the impact of the higher annual premiums charged to the highest risk drivers in the other markets. Some consumer advocates had wanted FIO to include data from the non-standard and residual market as well.
Data Collection
The agency said it will use existing aggregated premium data from the industry along with U.S. Census Bureau data in its methodology at first. Consumer groups had called for FIO to do a separate data collection, while insurers wanted FIO to use data already available.
For this year's report, FIO said will not collect data directly from insurers as it had earlier proposed to do through a data call. For its initial affordability study, FIO said it will only use data currently available from the Census Bureau and from insurers via 133 statistical agents and the 20 states that require insurers to report zip-code automobile premium data to one of three statistical agents (ISO, ISS, and NISS).
However, for its next study in 2017, FIO said it will request data from insurers that have a statutory surplus greater than $500 million as of December 31, 2015, and that annually collect more than $500 million of premium for personal automobile insurance. For 2017, FIO will request that large insurers that do not already report zip-code level premium data voluntarily provide that data to the statistical agents with which they typically work.
Consumer Interests
More than 50 consumer and civil rights groups including the Consumer Federation of America, U.S. PIRG, NAACP, and National Council of Raza have backed FIO's efforts and the 2 percent threshold, which they said in a letter "will allow FIO to effectively monitor the affordability of the auto insurance market for those who have the least financial flexibility."
That letter signed by leaders of the 50 groups also said:
"FIO has begun to tackle an important responsibility established for it by the Wall Street Reform and Consumer Protection Act. Auto insurance is a unique product, the purchase of which is required of every driver in all but one state. Yet it is sold under different rules in every state, and within states, even within localities, drivers with perfect records can be charged dramatically different premiums. Until now, there has been no federal entity tasked with understanding how the cost of this mandated product impacts low- and moderate-income Americans, people of color or underserved communities generally."
[The Consumer Federation of America (CFA), one of the 50 consumer groups backing the FIO's methodology, has released a line of reports on the cost and pricing of auto insurance. In June it released one claiming that auto insurance premiums often rise dramatically for good drivers as a result of insurers' consideration of personal characteristics related to customers' economic status. CFA said it analyzed minimum limits liability premiums quoted to men and women in 15 cities by five of the nation's largest auto insurers and found that premiums jumped by an average of 59 percent, or $681 annually, when characteristics of the drivers were changed to reflect a lower economic status. CFA is advocating that states should enact legislation that emphasizes drivers' accident and ticket records and prohibits the use of non-driving related characteristics such as credit history, occupation and economic status.]
Insurers' Reactions
Property/casualty insurance groups that participated in the development of the index, even as they expressed doubts about the fairness and accuracy of FIO's methodology, were critical in prepared remarks after FIO unveiled its final rule.
According to insurers, the final methodology is flawed in part because the income level it uses fails to consider other household expenditures, driver risk factors, other cost drivers of insurance and differences among state-based insurance systems.
"The mission of monitoring affordability of auto insurance as required by law is an ill-defined and nearly impossible task that asks the FIO to create a standardized metric of something that is inherently subjective," said NAMIC's Grande.
Grande continued:
"The methodology ignores all existing government data on auto insurance expenditures and even the fundamental principle that insurance should be priced according to risk, which means the same standard would be considered for a driver with a perfect driving record and one with multiple accidents," Grande said. "There is great danger in arbitrarily establishing a threshold for which our government will deem a product affordable. What's next – whether the car itself is considered affordable? The gasoline fueling it? Is there a need for the government to determine if auto repairs are affordable?"
Grande said that while FIO did listen to some of the industry's concerns, "the end result remains a troubling standard that may not provide an accurate picture of the highly competitive auto insurance marketplace."
Robert Gordon, senior vice president, policy development and research at the Property Casualty Insurers Association of America (PCI), said that while his group appreciates FIO's "collaboration and constructive focus" on the auto insurance low-income consumers need to own a car, it believes "final methodology remains flawed by declaring an artificial income level to determine affordability without reference to other household expenditures or consideration of risk or cost drivers as PCI had suggested."
"Individual finances, wealth and discretionary income may vary greatly from family to family. For most consumers, the cost of buying a car and maintaining and fueling it far exceed any insurance costs, making the regulatory fixation with insurance affordability somewhat misdirected. In particular, rapidly escalating distracted driving, traffic congestion and alcohol and drug use have been negatively impacting auto accident frequency and loss costs, which are the primary determinants of insurance rates and affordability," Gordon said in a statement.
Lisa Brown, senior counsel and director, Compliance Resources, for the American Insurance Association (AIA), said AIA has emphasized the need for clear regulatory guidelines and definitions in defining "affordable" and believes the adopted methodology fails to deliver such a definition.
"Factors such as state-based tort reform laws, consumer choice in levels of coverage, and state minimum insurance requirement laws do not appear to have been taken into account while FIO devised this methodology," stated Brown.
"It is essential that we have an effective and efficient system of insurance supervision that fosters the growth of vibrant private, competitive insurance markets. We believe that government regulation should be employed in ways that support the growth of the auto insurance market and look forward to working with FIO to address these concerns."
In its comments last August, the IRC echoed similar concerns that the FIO's approach does not get at the real issues behind the cost of auto insurance.
"The affordability of auto insurance is ultimately a function of how state auto insurance systems are defined and administered by the states. Efforts to improve affordability should address the primary cost drivers," the IRC wrote.
Topics Carriers Legislation Auto Agencies Profit Loss
Was this article valuable?
Here are more articles you may enjoy.