Brock Long was cleared by the Senate to become President Donald Trump's emergency-management director Tuesday after gaining the support of one unlikely constituency: environmentalists.
While climate advocates panned Trump's selections to head the Environmental Protection Agency and Energy Department, they expressed optimism that Long, Alabama's former emergency manager, would seek to protect Americans from the increased risks of hurricanes, flood and heat waves linked to global warming.
Long was confirmed by a 95-4 vote.
"He is a rare Trump appointee who is a well-known professional in the field in which he was appointed," said Eli Lehrer, president of The R Street Institute, a Washington research group that promotes market-based solutions to climate change. "Every part of his reputation suggests he'll take a careful, deliberate, technocratic approach to the job."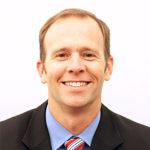 Environmentalists' view of Long's nomination stands in contrast to their response to other Trump appointees. In March, as the vote on Scott Pruitt to lead the EPA was headed to the Senate, environmental groups sent senators a letter arguing his confirmation would be a disaster "for every person in the United States who drinks water or breathes air." The pick of Rick Perry as Energy secretary was mocked because he had campaigned in the 2012 presidential race on the idea of eliminating the Energy Department and argued in his 2010 book "Fed Up!" that the Earth was in a "cooling trend."
While Pruitt and Perry pledged to reverse Obama-era climate and clean-energy efforts, Long has signaled more continuity for the Federal Emergency Management Agency, or FEMA.
Mitigation Efforts
Preparing for storms, floods and other extreme weather is "the cornerstone of emergency management," Long testified June 7. "If we ultimately want to reduce costs in the future for disasters, we have to do more mitigation."
Environmentalists cite two reasons for their optimism that Long will take climate risks seriously. First, they point to Long's previous experience in Alabama, one of the states most exposed to hurricanes, floods and other types of extreme weather.
Second, Long's testimony during his Senate confirmation hearing this month suggested he will continue efforts started under President Barack Obama to better prepare for floods and storms before they happen. Long told senators that he'll work to make the country more resilient and hinted that he will push back on Trump's proposed cuts to flood mapping and other programs intended to reduce communities' vulnerability to disasters.
"He spoke to the importance of trying to reduce risk on the front end," said Shana Udvardy, a climate-preparedness expert at the Union of Concerned Scientists. "He could be a good advocate when it comes to the president's budget."
Others noted that despite his experience, the emergency management job will be challenging. Trump has called climate change a hoax, pulled out of the Paris climate agreement and rolled back rules that reduce emissions.
Long will have to persuade his colleagues in the administration that preparing for worsening storms should nonetheless remain a priority. During his confirmation hearing, he avoided mentioning climate change, even as he said preparations for storms and floods must improve.
"That could put him in a tough spot," said Rob Moore, senior policy analyst at the Natural Resources Defense Council.
(Editor's Note: More background on the new FEMA administrator:
Long served as director of Alabama's Emergency Management Agency (EMA) under Governor Bob Riley. Most recently he was with Hagerty Consulting, an emergency management consulting firm that helps clients prepare for and recover from disasters. He has more than 16 years of experience with local, state, and federal governments and emergency management and public health preparedness programs. As the director of Alabama's EMA, he served as the state coordinating officer for 14 disasters. He developed Alabama's response to the H1N1 influenza and served on-scene as state incident commander during the Deepwater Horizon oil spill. His past experience also includes working as a FEMA regional hurricane planner, a FEMA response team leader, and a statewide school safety coordinator. As Hagerty Consulting's executive vice president, he has served as executive for more than 50 projects in all parts of the United States ranging from active threat scenario exercises with universities to designing complex multi-jurisdictional, all-hazard evacuation plans for major Urban Area Security Initiative (UASI) designated jurisdictions. He serves as private sector chairman for the National Emergency Management Association (NEMA).
Long replaces Obama-appointee Craig Fugate who has resigned in January.)
Copyright 2021 Bloomberg.
Topics Flood Pollution Climate Change Alabama Politics
Was this article valuable?
Here are more articles you may enjoy.