The Zebra, an online auto insurance comparison marketplace, plans to use $40 million in new venture funding to double down on brand building, product expansion and customer outreach.
Company co-founder and Chief Operating Officer Joshua Dziabiak told Carrier Management via email that the financing will help "amplify" the company's growth "and continue its mission to simplify how consumers understand, purchase and manage insurance."
The Zebra's cash infusion will also be put to work growing its staff. About 100 people work for the company now, but Dziabiak said that number should double in size over the next year.
One key new hire is for the chief executive officer slot. Keith Melnick is taking that position; he's the former president of travel metasearch engine Kayak.
Zebra has raised $61M without any investors from the auto insurance industry.
The Austin, Texas startup's Series B financing included lead investor Acel Partners, a firm that has backed companies ranging from Facebook to Dropbox, Spotify, Venmo and Kayak. The Zebra's Series B round marks one of Accel's first investments in insurance in the U.S.
Dziabiak said a number of existing investors also participated, though he ruled out a particular investor group.
"We do not have any investors from the auto insurance industry," he said. "This independence allows us to remain balanced, offering customers unbiased advice and true comparison."
The Zebra's $17 million Series A round attracted investment from Mark Cuban, Mike Maples Jr. (of Twitter and Lyft), Simon Nixon (of Moneysupermarket), Silverton Partners, and new investors Daher Capital and Ballast Point Ventures.
Overall, The Zebra has raised $61.5 million to date.
Launched in 2012, The Zebra's comparison website lets drivers compare side-by-side customized quotes from insurance companies in all 50 states. Additionally, drivers can use the platform to evaluate companies based on coverage, customer reviews, claims satisfaction and other criteria.
As it grows, Dziabiak said carriers will likely want to pay close attention.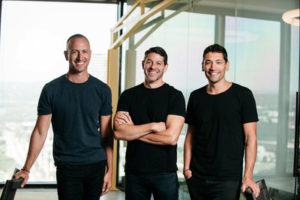 "The Zebra is a distribution channel for carriers. We know that consumers seek education and optionality, and that they are comparing insurance before they make their choice," he said. "The Zebra allows carriers to be part of that consideration set."
He added that auto insurers stand to gain plenty if The Zebra ultimately succeeds.
"We seek to build the most profitable acquisition channel for carriers, eliminate wasted marketing spend and to provide innovative solutions for forward-thinking carriers that seek to attract the modern-day connected consumer," Dziabiak said.
The Zebra's new chief executive, Melnick, was president of Kayak from 2004 until last month. Prior to Kayak he was a management consultant with with Boston Consulting Group for almost five years and, earlier in his career, with American Airlines for three years.
"The insurance industry is where the travel industry was 10 years ago. While the industries vary in players, complexity and structure, it's clear to me that the time is ripe to create a similar sort of easy-to-use, yet powerful, consumer experience for both those shopping for and those providing insurance," Melnick said in prepared remarks. "It sounds simple, but it definitely is not, and it can revolutionize the industry. The Zebra gets that, I get that, and we share a vision and a plan to get it done."
Curious about where The Zebra got its name? Dziabiak said he and co-founder Adam Lyons came up with "The Zebra" because they wanted to develop a product that resolved "the gray areas and the complexity in the industry—to make insurance 'in black and white,' like a zebra."
Was this article valuable?
Here are more articles you may enjoy.