American International Group is reorganizing its underwriting businesses into three main segments—General Insurance, Life & Retirement, and a standalone technology-enabled platform—the company announced today.
The company will no longer have Commercial and Consumer segments. Instead, General Insurance and Life & Retirement will each have distinct business units that reflect how business is marketed and underwritten.
According to a media statement, General Insurance will include Commercial, Personal Insurance, and U.S. and international field operations. Peter Zaffino will lead the General Insurance business unit as CEO.
With the change set in motion, Rob Schimek, CEO of Commercial, will be leaving the company at the end of October after more than 12 years.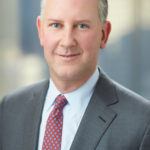 Schimek has served as CEO of AIG Commercial since 2015. A former partner at Deloitte & Touche, LLP, took his first C-suite role as chief financial officer at AIG in 2005, serving in the role until 2012. He went on to lead two regions—first EMEA, as president and CEO in 2012, and then the Americas, in the same role, in 2013.
In late January 2016, AIG announced its last major reorganization, transforming the operating model into "modular," self-contained business units to enhance transparency and accountability, as well as to drive performance improvement and strategic flexibility over time. That change came at a time when former CEO Peter Hancock, who was replaced by former Hamilton Insurance CEO Brian Duperreault in May, was under pressure from activist investor Carl Icahn to split the insurer and sell off units.
Under the new arrangement, Kevin Hogan will be CEO of Life & Retirement, which will include Group Retirement, Individual Retirement, Life, and Institutional Markets.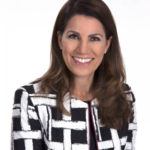 Seraina Macia is leading the technology-enabled platform, which includes the Hamilton USA platform along with Attune, the digital joint venture formed by AIG, Hamilton and Two Sigma Investments to focus on the small commercial insurance segment. When it hired Duperreault as CEO, AIG agreed to acquire Hamilton USA for about $110 million. Macia, a former AIG executive who who was then CEO of Hamilton USA, rejoined AIG as an executive vice president and CEO for the new planned digital subsidiary.
The company expects that its year-end financial reporting will reflect the new structure. AIG also intends to align its incentive and performance management systems accordingly.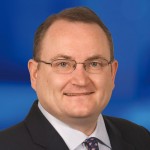 Commenting on the changes, Brian Duperreault, AIG's President and Chief Executive Officer, said: "These changes are designed to best position AIG for the future, as a growing, profitable leader in the insurance industry that is famous for its underwriting excellence. We believe this structure will maximize our global platform by empowering our local geographies, and provide our businesses with the greatest competitive advantage and ability to serve our clients.
Since assuming the CEO role at AIG, in addition to bringing back Macia to AIG in July, Duperreault hired Zaffino, a former colleague of his when he was at insurance broker Marsh, to be executive vice president, global chief operating officer at AIG in August. Zaffino was to lead the day-to-day business of all country operations, including U.S. commercial field operations and AIG's multinational organization, as well as global business services, administration and communications. He was to develop AIG's long-term strategy and operating plan, and be responsible for executing the commercial lines and consumer strategies. Zaffino now becomes CEO of General Insurance, which includes Commercial, Personal Insurance and U.S. and international field operations.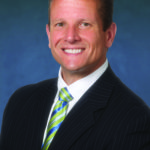 Schimek was named CEO of Commercial Lines in 2015 and charged with turning around the struggling segment, which is AIG's largest. He worked to exit less-profitable business, which led to a decrease in net premiums written. In the second quarter, Commercial Insurance experienced higher property losses and the impact of the second half 2016 increase in loss estimates. The total commercial lines combined ratio was 102.7, compared to 98.3 for the same quarter last year.
In June, ratings agency Standard & Poor's revised its rating outlook to negative from stable for AIG, citing its concerns with the commercial lines business. S&P said then that it "may take a while to turn the Commercial operations around and meaningfully improve operating performance and AIG's earnings quality."
At the same time, S&P affirmed its 'A+' insurer financial strength rating and 'BBB+' long- and short-term counterparty credit ratings on AIG and its 'A+' rating on AIG's core subsidiaries.
In May, after Duperreault's appointment as CEO, A.M. Best released AIG from "under review" special scrutiny. The ratings agency had placed AIG in the review status with negative implications in January, citing "material adverse reserve adjustment" for its U.S. commercial business, with a reported $5.6 billion gross deficiency.
However Duperreault's appointment in May helped shift A.M. Best's opinion. Duperreault's arrival at AIG is "a move that brings his significant operating experience as an industry leader to the organization," A.M. Best said, citing it as one reason for lifting the review.
"AIG maintains adequate liquidity and financial flexibility, while its financial leverage and coverage ratios are within A.M. Best's guidelines for its current ratings," A.M. Best said on May 23.
Was this article valuable?
Here are more articles you may enjoy.