U.S. businesses must focus on creating higher-paying jobs,Tom Wilson, Allstate chair, president and chief executive officer, writes in today's New York Times.
Wilson calls on America's corporate leaders to prioritize job creation and make it a regular topic of discussion at corporate board meetings.
"Sure, the unemployment rate is near a record low, but that figure masks the fact that many families are not financially secure," Wilson writes. "Being broke while working is not an American value. Poor financial health creates stress, reduces hope and undermines capitalism."
His comments come just days after the Business Roundtable changed its organizational statement about the purpose of business to declare that delivering shareholder value is not enough. In his letter, Wilson notes that the U.S. Chamber of Commerce, for which he is chair of the executive committee, revised its purpose last year to focus on job creation.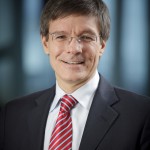 Wilson argues for a change in the agenda at corporate board meetings, which he says today are primarily focused on profits and stock prices, not the number of jobs they create or how many employees are re-skilled.
"Investors in these companies should ask management and boards of directors to focus on jobs. American businesses prosper by asking tough questions, creating specific goals and executing plans. This must now be applied to creating higher-paying jobs," he says.
"Delivering higher income through better-paying jobs will improve the financial health of Americans and will restore prosperity to every family and community," Wilson says. "For American businesses, that is our history. That is our role. It must be our future."
Topics USA
Was this article valuable?
Here are more articles you may enjoy.