The Insurance Information Institute, since 1960 a source of insurance data and information for the media and consumers, has agreed to affiliate with The Institutes, an expanding education, research, event and publishing organization that includes the CPCU Society.
The boards of the two nonprofit organizations have agreed to the move. Terms of the affiliation were not disclosed. The groups promised to reveal details in July when the affiliation is to be finalized.
"With 60 years of quality work serving as the trusted voice of objective insurance information, the Insurance Information Institute's brand is invaluable to us," said Peter Miller, president and CEO of The Institutes.
Sean Kevelighan, CEO of III, said the announcement is the "culmination of several years of strategic dialogue" both internally at the III and with The Institutes.
Keveiighan said the merger will give each organization "greater access to a deeper bench of resources and expertise, and improve value" for the III's member companies across the country.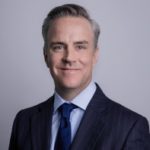 The New York-based III will be assumed under Malvern, Penn.-based The Institute's affiliated brand structure, which already includes the CPCU (Chartered Property Casualty Underwriter) Society, Insurance Research Council and the International Insurance Society.
'Bittersweet Moment'
Keveiighan succeeded economist Robert Hartwig as CEO at the III in 2016. Prior to joining IIII, Keveiighan was global head of Public Affairs for Zurich Insurance Group.
Hartwig, who ran III for 18 years before leaving in 2016, told Carrier Management that the news is a "bittersweet moment" for the industry.
"In its sixtieth year, the III is about to lose its independence," Hartwig said. "That independence has always been a valued and cherished hallmark of the organization and a source of pride for the industry."
According to Hartwig, III has experienced a deterioration of finances over the past four years "amid the withdrawal or announced withdrawal of at least 24 member companies, including numerous board-level members."
He said that III has seen revenues fall and expenses grow, versus its previous history, particularly the period of 2007 through 2015, "during which the organization expanded its membership and its top line."
An III spokesperson said that the organization has taken numerous steps under Kevelighan to improve and modernize its operations.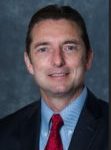 "Over the last four years, Triple-I has undergone significant modernization of its internal governance, operations, and membership initiatives. Among other efforts, we defined a new reserves approach, developed core key performance indicators, and formalized a process for CEO review and payment restructuring that will better sustain its financial footing," said Michael Barry, III's head of Media and Public Affairs.
[Kevelighan has since pushed back in Hartwig's analysis. He said there were issues over membership and finances at IIII before he got there in 2016 and that the III and The Institutes had also talked about potential synergies before he was on the scene. "I've read some articles of yours [Carrier Management and Insurance Journal] previously that membership has only weakened in last four years, and I have to say that that's absolutely not the case," Kevelighan stated. Find out more about Kevelighan's reaction to Hartwig's comments and why he thinks the affiliation is goof for III.]
Also, Hartwig has further questioned Kevelighan's account of what has happened and given his side of the story in comments to Insurance Journal here and updated comments here.)
Kevelighan: Talks with Institutes on Creating 21st Century Triple III Began Years Ago
When asked by Insurance Journal about a potential merger of the two organizations on June 12, almost two weeks ago, the III neither confirmed nor denied a deal was imminent but instead labeled the idea a rumor and insisted III remained "a vibrant and financially sound" organization.
According to Claire Wilkinson, a former employee of the III writing for Business Insurance in an article on June 11, the III has seen "membership levels declining significantly" since 2016. The III has had as many as 60 insurance carriers, brokers and organizations as supporting members.
If III has been losing a lot of member companies recently, that has not caused any dramatic decline in dues income yet, through 2018 at least. According to tax filings with the Internal Revenue Service, dues from members did fall from $8.5 million in 2016 down to $8.1 million in 2017 but then rose again to $8.4 million in 2018.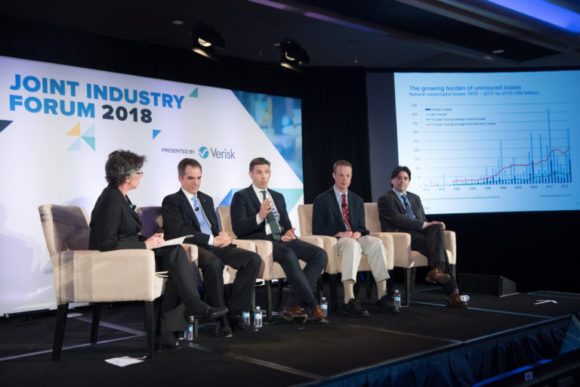 Total revenues went from $9.5 million in 2015 to $9.3 million in 2016 to $8.9 million in 2017 to $9.1 million in 2018. In addition to membership dues, III also has revenue from services performed for other organizations, fees from an annual joint industry conference and sales of publications.
However, salaries took a big jump from $5.5 million in 2015 to $6.4 million in 2016, then rose further to $6.9 million in 2017 before dropping to $6.1 million in 2018. III had 29 employees in 2018.
Overall, III's expenses have exceeded revenues from 2016 to 2018 by almost $3.7 million. III reported a shortfall of $1.7 million in 2016; $905,836 in 2017 and $1.0 million in 2018.
Institutes Expands
Meanwhile, in the past several years under Miller, the Institutes has been growing by acquiring or affiliating with various organizations and firms including Insurance Thought Leadership, the Pacific Insurance Conference, Claims and Litigation Management association, the International Insurance Society, the National Workers' Compensation and Disability Conference, and the National Ergonomics Conference, as well as a few insurance risk management publications.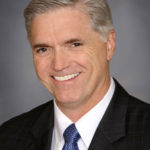 Miller was named the CEO of the Institutes in 2006. He first joined the organization in 1992 and advanced through positions in finance, information systems, and human resources. In 2002, Miller was appointed executive vice president with responsibility for the full range of Institutes' business functions and international and executive education activities.
Former III head Hartwig said he is hopeful that III's fortunes will improve under the umbrella of The Institutes.
"I have great respect for Pete Miller, CEO of The Institutes, who I know quite well," said Hartwig, who is now director of the Center for Risk and Uncertainty Management at the University of South Carolina's Darla Moore School of Business. "I am hopeful that the IIII's 60-years of experience will add tangible value to The Institutes and its mission."
Topics NonProfits
Was this article valuable?
Here are more articles you may enjoy.