For the first time in more than a decade, workers' compensation claims frequency, outside of COVID-19 illness claims, increased in the United States last year.
But not to worry, the trend won't last, and the workers' comp industry continues to be the most profitable property and casualty line of business, actuaries and economists said Tuesday at the National Council on Compensation Insurance's Annual Insights Symposium in Orlando, Florida.
The profitability numbers over the last decade, in fact, are "unprecedented" and "quite remarkable," NCCI's chief actuary, Donna Glenn, told the crowd of more than 800 people.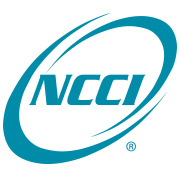 Glenn's data, compiled from 38 states in which NCCI recommends workers' comp rates, show that for the past two decades, the comp industry has seen a decline in lost-time claim frequency almost every year. The average annual decline for the 38 states has been 3.8%, based on information from private carriers and state funds.
In 2020, as the pandemic led to widespread business shutdowns and layoffs, the claim frequency, excluding COVID claims, fell by 7.6% – the biggest decline in at least the last 20 years. But in 2021, the frequency rate rose by almost the same amount.
The reason? Last year saw more temporary, short-tenured workers who may have been less familiar with their workplace and best practices, said Leonard Herk, executive director and senior economist at NCCI.
When 2020 and 2021 are considered together, the claim frequency declined about 1%, continuing America's long trend towards safer work environments, fewer work injuries, and fewer claims.
"There's nothing that tells us it's not going to decline further," Glenn said. "There's safety, automation, and technology that employers continue to use to mitigate accidents in the workplace."
The average severity of indemnity claims, excluding COVID numbers, rose 5% in 2020 but remained the same in 2021, the NCCI data show. Injuries from motor vehicle accidents showed the greatest decline, tracking closely with the drop in traffic nationwide, as people stayed home during the first year of the contagion.
COVID claims did have an impact on workers' comp, but perhaps not as much as some in the industry had feared. Virus-related claims for 2020 and 2021 reached about 60,000 in the 38 NCCI states, producing about $500 million in losses.
But the majority of those claims were indemnity-only and were less than $1,500 each.
"The system has proven to be resilient to all the stresses that COVID-19 has created," Glenn said.
Despite the coronavirus, the comp insurance industry is flourishing, the experts and their data indicated. The combined ratio for private comp carriers in the U.S. remained at a microscopic 87% for calendar year 2021. That's the same ratio as in 2020 – only slightly higher than in 2019 – and continued a profitability trend that began in 2014.
"Workers' compensation continues to be the most profitable line," Glenn said.
The P/C industry as a whole posted a 99% combined ratio for calendar year 2020 and for 2021. Only personal auto lines showed an increase in the combined ratio and a drop in profitability. The numbers were based on data from NCCI states, nine other states' rating bureaus, and from the National Association of Insurance Commissioners.
Pretax operating gain for workers' compensation insurers also rose, from 23.2% in 2020 to 25% in 2021, more than double the average for the past two decades. "That's nearly a decade of double-digit operating gains," Glenn said.
Net written premium grew slightly in 2021, to $38.3 billion, after a decline in 2020. While 2020 saw a huge drop in the workforce, 2021 premium was affected by a marked rise in employment and a significant increase in wages in some sectors. The industry's reserve redundancy also grew – to $16 billion in 2021, NCCI President Bill Donnell noted.
Trends to keep an eye on that could affect workers comp insurers and employers in 2022 include continued payroll growth fueled by wage growth, higher employment, and general inflation. Also, Herk warned, upheaval overseas could trigger an economic downturn, particularly if China's current COVID lockdown disrupts the global supply chain once again.
The symposium, held in-person this year for the first time since 2019, continues Wednesday with deep dives into economic forecasts, the increasing use of artificial intelligence in comp, and medical claims and costs. The 2022 State of the Line report can be seen here.
Photo: NCCI Chief Actuary Donna Glenn explains the profitability of workers' comp at the council's 2022 Annual Insights Symposium.
Topics Trends Claims Workers' Compensation
Was this article valuable?
Here are more articles you may enjoy.